Rihanna Reflects on Pregnancy and Embracing Motherhood
Rihanna Shares Throwback Maternity Photos and Says She's "Embracing Motherhood Like a G"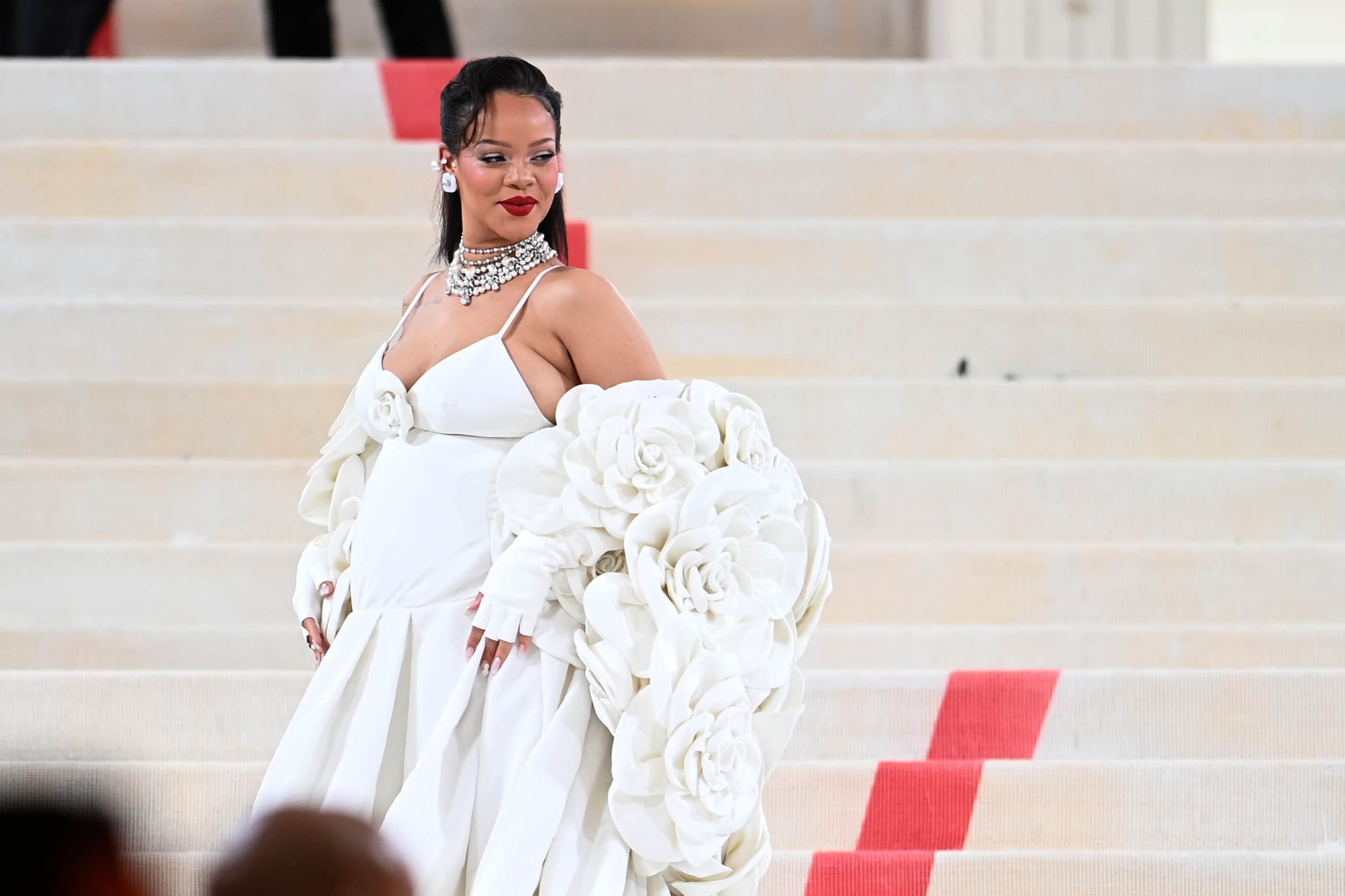 Rihanna is well into her second pregnancy and "embracing motherhood" to its fullest. The singer recently shared a series of nearly-naked throwback photos she dubbed "Rub on ya titties," celebrating her body and how strong it's been.

"In honor of my first pregnancy, embracing motherhood like a g, and the magic that this body made!" Rihanna captioned the series. "Baby RZA… he in there not having a clue how nuts his mama is, or how obsessed he was bout to make me #maternityshoot2022 #tobecontinued."
Rihanna and rapper A$AP Rocky welcomed their firstborn son, RZA Athelston Mayers, in May 2022. "I wouldn't say [we were] planning [to start a family]. But certainly not planning against it," Rihanna told Vogue for a cover interview during her first pregnancy. "I don't know when I ovulate or any of that type of sh*t. We just had fun. And then it was just there on the test. I didn't waste any time. I called him inside and showed him. Then I was in the doctor's office the next morning and our journey began."

"No cravings. Tons of nausea. Everything's different, but I'm enjoying it."
Rihanna revealed that the pair were expecting their second child during this year's Super Bowl halftime show. She has been pretty hush-hush about the pregnancy since, but she did reveal a few more details at the Met Gala, arriving alongside partner A$AP Rocky with their second child in tow. "It's so different from the first one," Rihanna told "Entertainment Tonight" during a red carpet interview. "No cravings. Tons of nausea. Everything's different, but I'm enjoying it." Despite the morning sickness, she added, "I feel good. I feel energetic."
The 35-year-old Fenty mogul is also loving her one-on-one time with her firstborn, who turned 1 this month. "I'm in love. I'm obsessed and I don't even feel guilty about it," she shared with a big smile during her Met Gala interview with "ET." A$AP stepped forward to share his own update, "[He's] growing big. Beautiful, happy baby."
A$AP recently posted family photos on his Instagram, celebrating baby RZA's first birthday with silly mirror selfies, chilling on picnic blankets and lots of snuggles. Becoming parents has clearly brought the two of them closer together. "We're best friends with a baby," Rihanna told British Vogue earlier this year. Here's to the happy couple and their growing family!
Image Sources: Jeff Kravitz / Getty and GWR/Star Max / Getty