Watch Robert Irwin Gush Over Niece Grace Warrior
Robert Irwin, Self-Described "Funcle," Is Already Teaching Grace Warrior the Wonders of Wildlife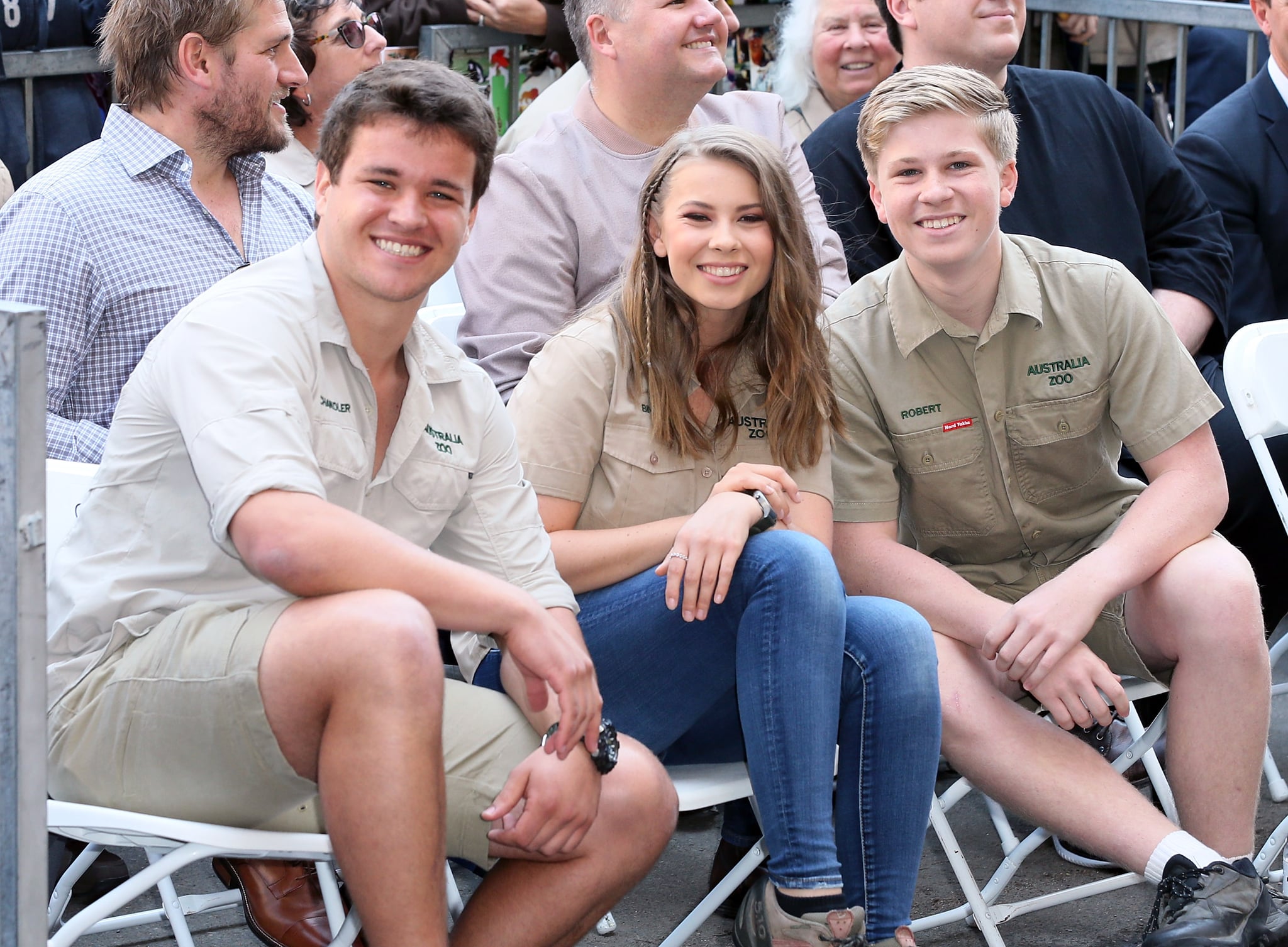 Between introducing his niece to koalas and lulling her to sleep by guitar, Robert Irwin is well on his way to becoming a fun uncle: "Funcle Robert." The 17-year-old wildlife enthusiast and photographer recently spoke with Entertainment Tonight about the joys of witnessing his sister Bindi Irwin raise her daughter Grace Warrior with Chandler Powell.
"She's just the most kind, most genuine person that you'll ever meet. Now, to see her as a mom, it's just amazing. She is such a good mom, and she's really tried to prioritize time with family," Robert said. "I never thought I'd see my big sister as a mom. It's just a really surreal and wonderful experience. To have a new family member, it's just awesome. Grace will be in there swimming with sharks in no time. I think Bindi wants to wait a few years first though."
"I can already tell she is a wildlife warrior."
While sharks are still off limits, Grace has already gotten cozy with a koala at the family's Australia Zoo in Queensland. "She saw that koala and her face just lit up — the biggest smile," Robert said. The family also recently opened a bird sanctuary, Grace's Bird Garden, in her honor. "I can already tell she is a wildlife warrior. With a name like Grace Warrior, she is going to be such a goer, and I cannot wait to introduce her to everything zoo life."
Robert credited the family's close-knit dynamic to his late father, Steve Irwin. "He was of course a wildlife warrior, a force of nature, but he was above all a dad. He was the greatest father. He was always there for Bindi and I. His passion was just to teach us and impart as much wisdom as possible," he said. "I feel very, very lucky that I get to have such an amazing family around and help keep this legacy going that my dad started."