Shannon Watts Interview on Election Day 2020
Why Gun-Safety Activist Shannon Watts Is Team Biden-Harris: "We're Ready to Play Offense"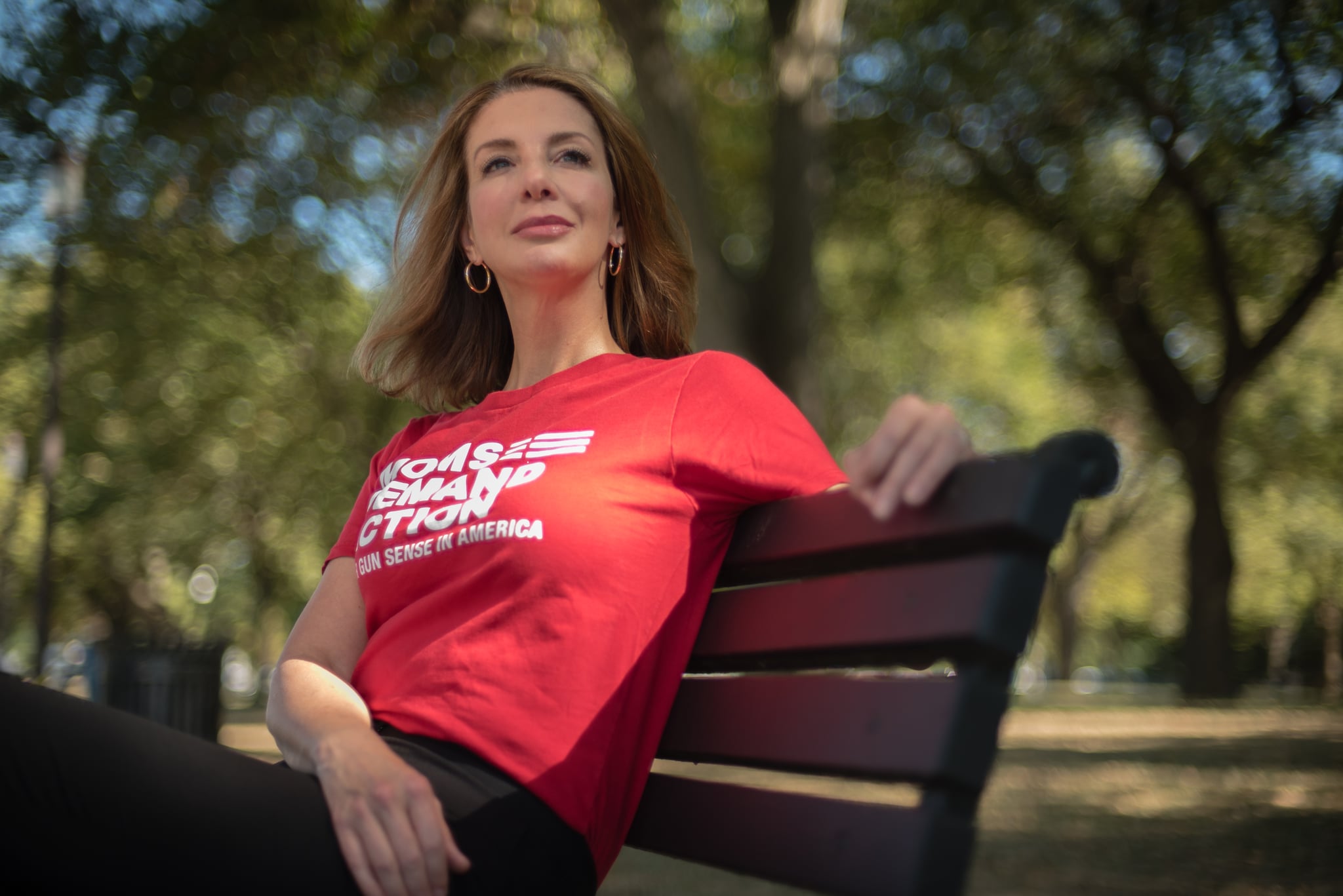 Image Source: Getty / Washington Post
Shannon Watts has been a leading voice in the push for gun safety for years — which means she knows firsthand just how impactful women and students can be when it comes to making change in America. We caught up with Watts on Election Day to talk about why she's invigorated by Joe Biden and Kamala Harris, who have been referred to as the strongest gun-safety candidates in our nation's history. "They have both taken on the NRA for years, separately, and they have committed to this issue. They have made this a policy priority in their platform. They have said they will act in the first 100 days," she told POPSUGAR. "Look, the gun lobby gave [Donald] Trump about $30 million in the last election. We were still able to prevent them — they had a Republican president, Republican Congress — they didn't pass a single piece of priority legislation, because we've gotten so good at playing defense. But we're ready to play offense."
Watts also talked about how to be there for the young people in our lives, whether we're parents, older siblings, or trusted aunts, uncles, or mentors. "Kids are always your kids no matter how old they are. Just before this conversation, my 23-year-old daughter called me crying because she's very concerned about the outcome of this election. She's part of the LGBTQIA community, and as a woman in this country, the outcome of this election will have serious ramifications, potentially," she said. "But there's only so much that's in our control. We know that voting is within your control. All of my kids have voted — all five of them — and some of them didn't know how to register, so I walked them through it, and I think that's something important we can do as parents."
Watts also highlighted how the COVID crisis is exacerbating the gun crisis in America, even if we're not hearing as much about it amid all the other news in our feeds. "Women are isolated with abusers. Kids are unexpectedly home from school around unsecured firearms. People are struggling, so they might have suicidal ideation and access to guns," she said. "All of these things that are surrounding COVID make it even more important that we elect gun-sense candidates."
With just hours to go until polls close, Watts also shared one last message for potential voters: "We need everyone to get off the sidelines." Watch our full conversation below.