Skeet Ulrich Doesn't Just Have 2 Kids — He Has Twins!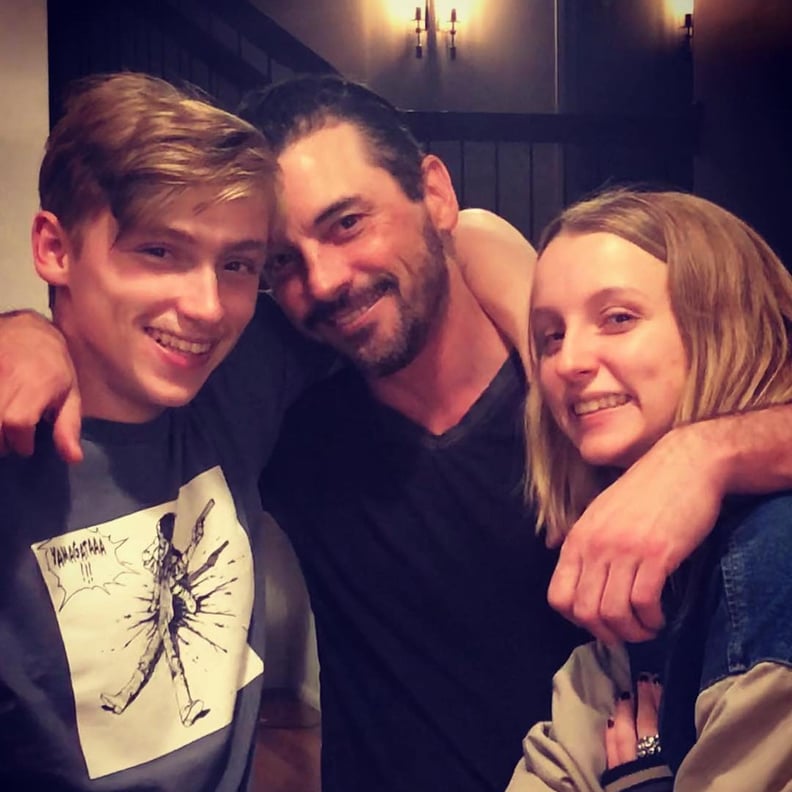 Skeet Ulrich played a father of a teenage son on Riverdale, and in real life, he has two kids around the same age! Ulrich's two children, Jakob and Naiia, were born on March 9, 2001 to Ulrich and his then-wife, actress Georgina Cates. After the couple divorced in 2005, Ulrich took the time to raise his kids as a single dad, and the proof of their close-knit relationship is clear — look no further than Ulrich's constant stream of sweet "dad" comments on his kids' Instagrams!
Both Jakob and Naiia, now almost 20 years old, have started lives and careers of their own, but it's very clear that their family is super close and always supportive. Take a look at some of their best pictures ahead, along with some sweet quotes from Ulrich about being a dad!
Jakob Ulrich
Born March 9, 2001, Jakob Ulrich is one of Skeet Ulrich's two children with ex-wife Georgina Cates. Jakob has briefly worked in film: he appeared as a child in the 2010 comedy Due Date and had a role in the 2017 horror flick The Wake. Since then, he's been doing some modeling work: according to his Instagram bio, he's affiliated with the agency Vision Los Angeles.
Jakob's childhood was marked by the significant presence of his dad, who specifically structured his career to be able to care for his children directly, rather than outsourcing to nannies. "I would never let my kids feel unwanted. That was the prime motivation. You know, they're just a lot of fun to be with and be around," Ulrich told Fatherly in 2019.
Naiia Rose Ulrich
Naiia Rose Ulrich, like her brother, was born on March 9, 2001. She's continuing the family business of acting, appearing as a child in Due Date and, more recently, in the Australian film My Fiona.
Naiia's dad was deeply involved in both her and her brother's lives growing up. "I coached seven years of baseball, five years of soccer. I was the makeup guy for her cheerleading tournaments," Ulrich explained to Fatherly. "I was always there as much as I could be."