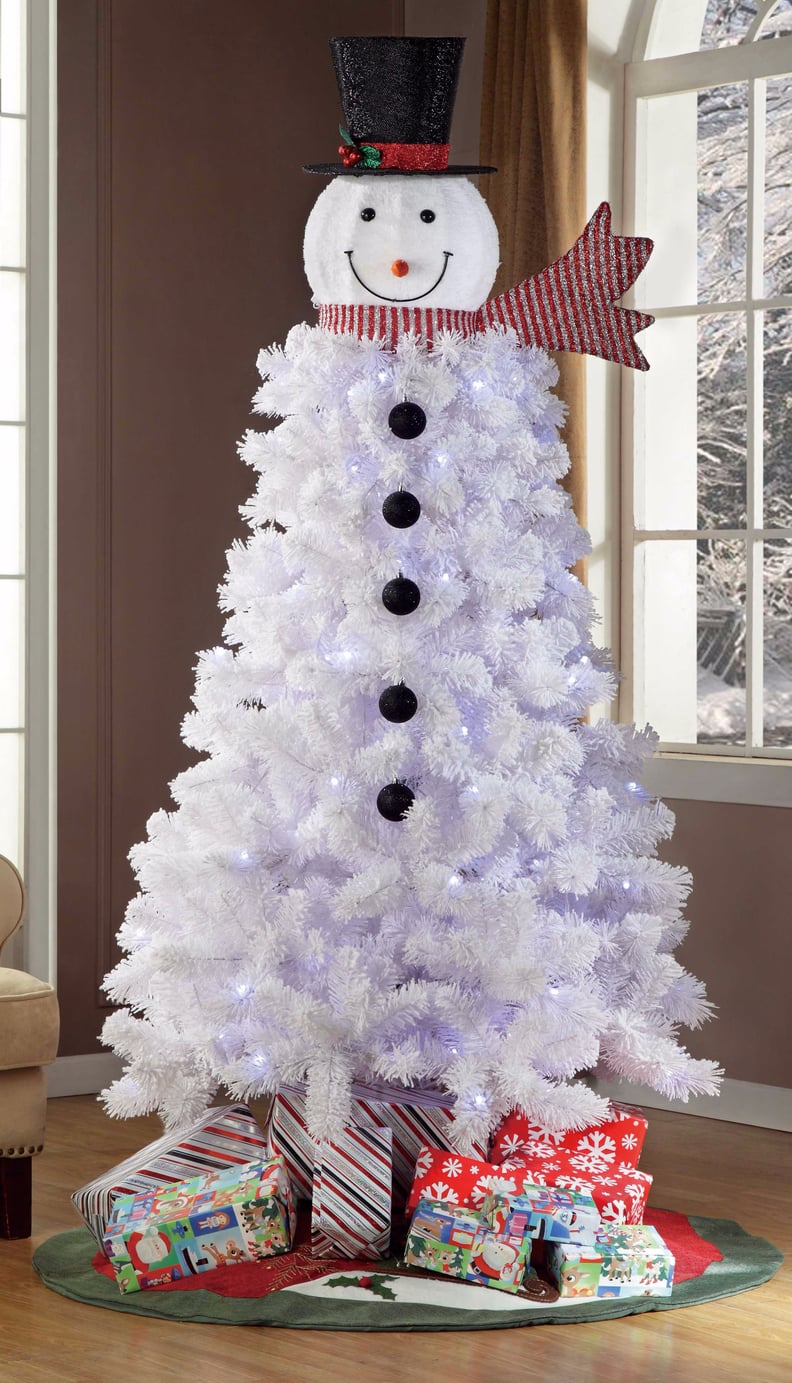 As timeless as most Christmas decor is, there are certain holiday trends that make us rethink pulling our old decorations down from the attic and trying something new instead. This year's snowman tree trend is just one of those things.
The adorable variation on the classic Christmas tree swaps a traditional star topper for a snowman head and sprouts arms and sometimes even buttons from the body of the tree. It's pretty stinking cute, and we're not the only ones who think so. Pinterest is filled with irresistible DIY versions and retailers are selling their own premade snowman toppers — and even complete trees. Check it out for yourself ahead.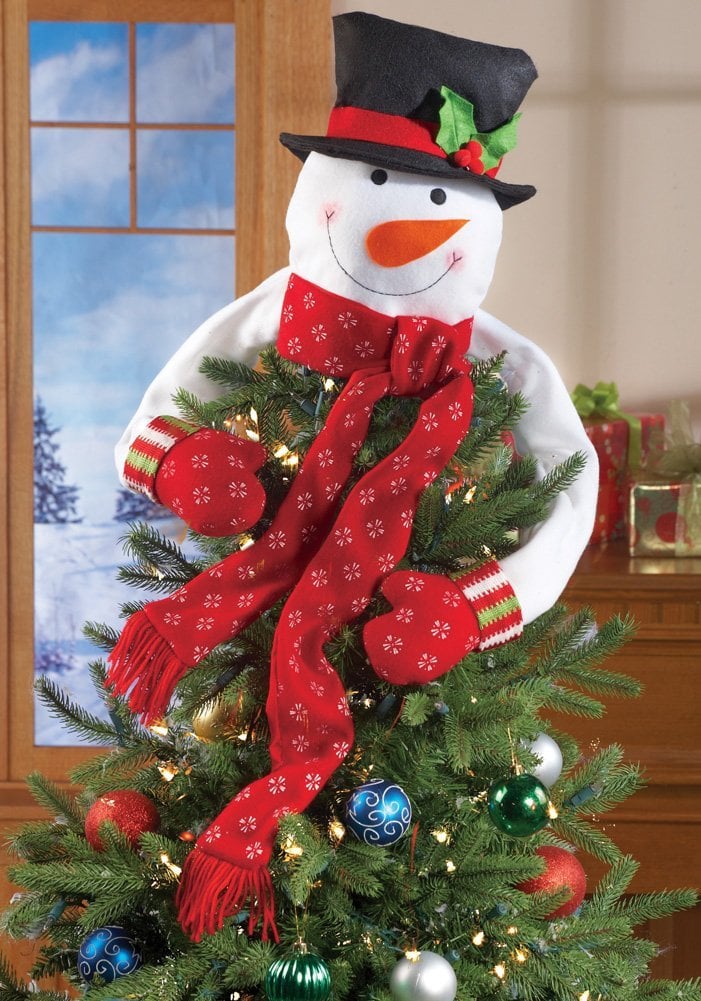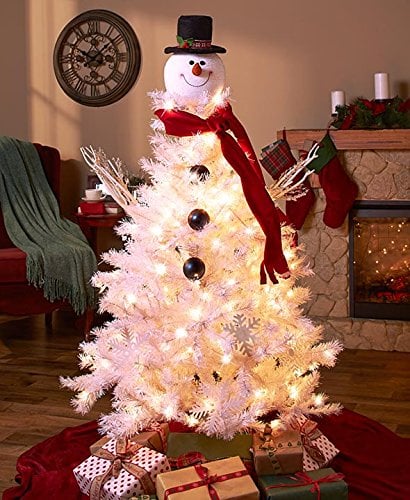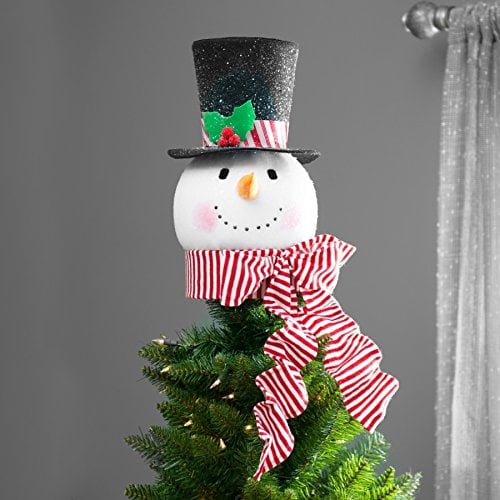 This Peppermint Red Hat Snowman Tree Topper ($48) will fit perfectly on a real or artificial tree — and you'll be sure to leave a lasting impression if you wrap the tree below it with wide swaths of gauzy white ribbon to imitate snow.