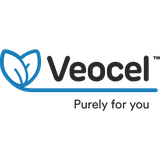 We've partnered with VEOCEL™ to help you make your daily routine more sustainable, one step at a time.
Staying committed to your sustainable lifestyle when you become a parent can be tough. Raising babies can be a messy endeavor, using up a ton of single-use wipes and cleaning products in the process. Not to mention all of the clothes and products they quickly outgrow.
Thankfully, eco-friendly parenting is growing in popularity, and sustainable baby products are following closely behind. Ahead, read up on five of the top conscious trends you can expect to see pick up steam in the next year.