Walt Disney World's Shorter Park Hours Starting Sept. 8
Walt Disney World Is Scaling Back Park Hours a Month After Kicking Off Its Phased Reopening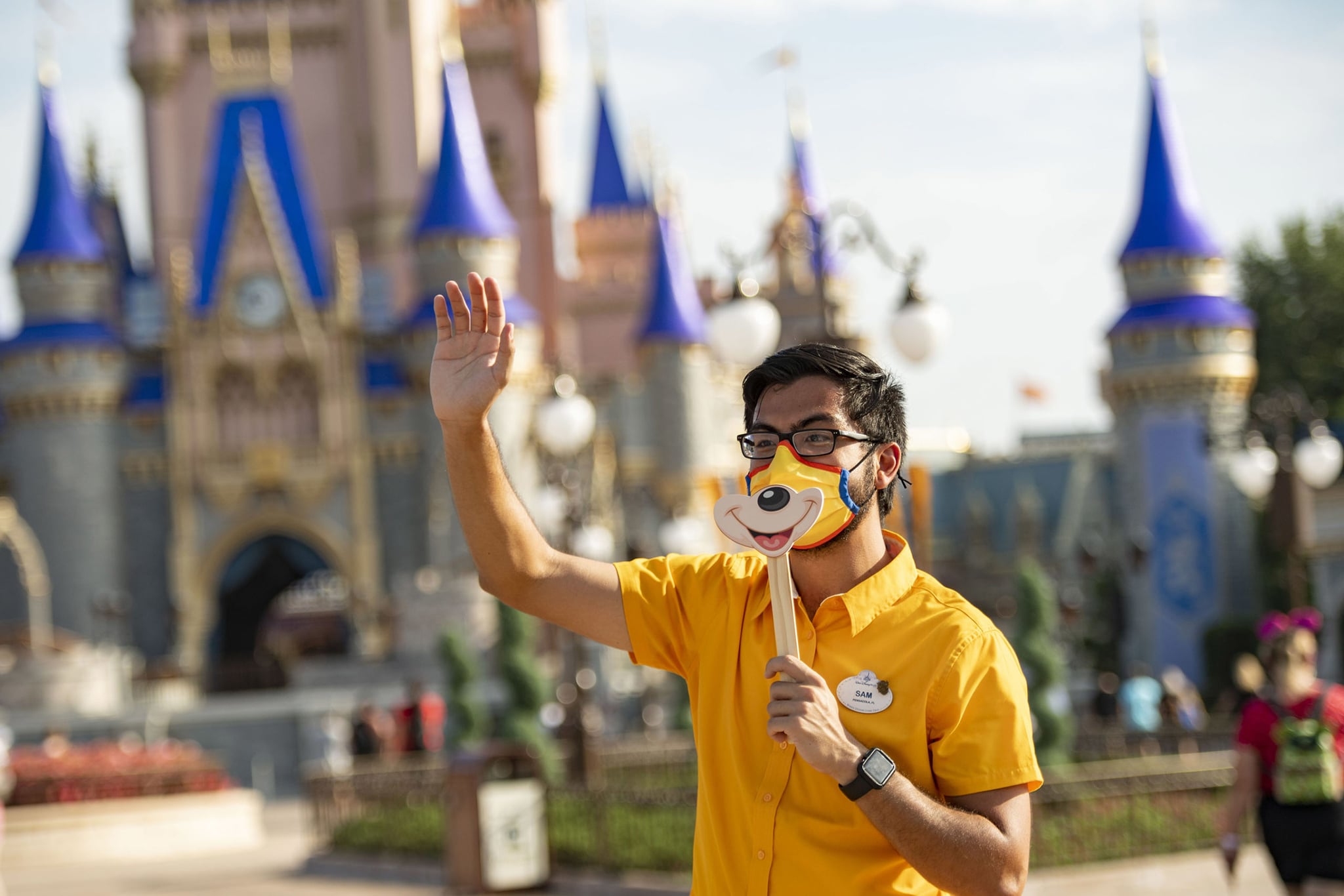 Walt Disney World is scaling back its hours a month after kicking off its phased reopening. Though operating hours had already been reduced as part of the Orlando, FL, resort's revised protocol in response to the ongoing coronavirus pandemic, Walt Disney World's four theme parks will now be losing an additional hour or two, depending on the park. Starting Sept. 8, the updated park hours will be as follows:
Magic Kingdom: 9 a.m. to 6 p.m.
Epcot: 11 a.m. to 7 p.m.
Hollywood Studios: 10 a.m. to 7 p.m.
Animal Kingdom: 9 a.m. to 5 p.m.
The news also comes after Walt Disney World announced it would be canceling Mickey's Not-So-Scary Halloween Party, an annual celebration beloved by frequent park-goers. Though the parks are enforcing social distancing and the use of masks — in addition to several other new regulations, including reduced capacity — many fear it was still too soon for Walt Disney World to reopen, particularly as COVID-19 cases in Florida have surpassed 530,000, making the state the second with the most cases.
If you do intend on visiting Walt Disney World sometime in the near future, please read up on its enhanced safety measures and restrictions so you can plan accordingly.