Serena Williams Playing Tennis With Daughter Alexis Shows That Athleticism Runs in the Family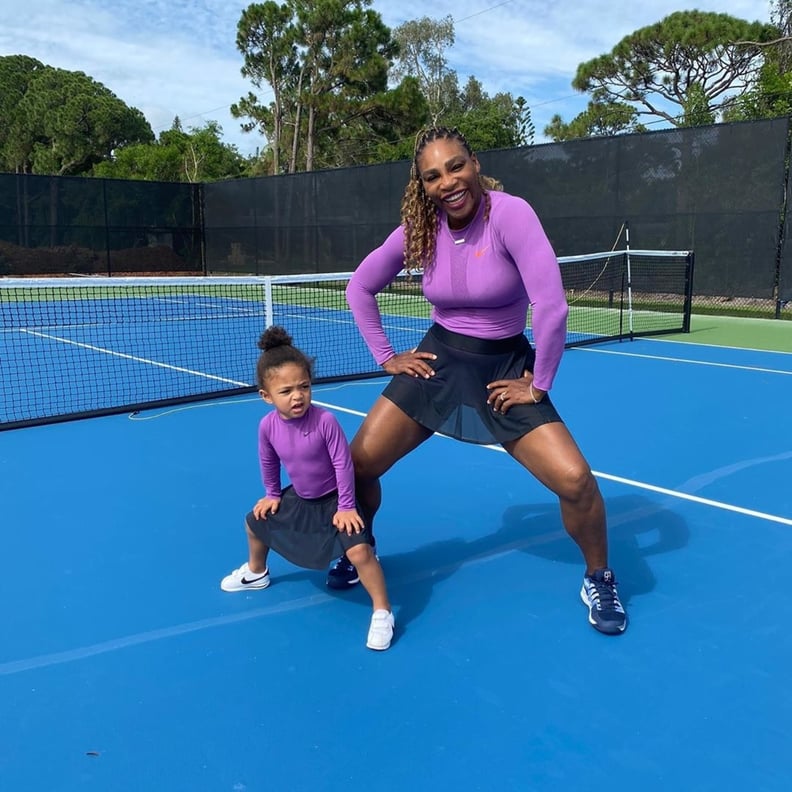 Prepare yourself for a cuteness overload. Serena Williams and her adorable daughter Alexis Ohanian Jr. played a game of doubles tennis and, just like her mama, Alexis proved to be a natural-born athlete — wearing matching purple mommy-and-me outfits!
Serena shared a carousel of photos of herself and baby Alexis on her personal Instagram page with the caption "Caption this (MUST SWIPE RIGHT)". While the first photo shows the pair getting ready to play the game, the second image shows Alexis mid-game in a seriously impressive stance and ready to win, of course. Finishing off the series, Serena also shared a video of the end of the game where she and her mini-me did a cute high-five and then Alexis, like babies do, just drops her racket without a care in the world. "Omg😩😍" commented Zendaya, "🥺🥺🥺🥺" said Storm Reid, and dad Alexis Ohanian Sr. added "Six pack baby stroooooong ❤️"
Keep reading ahead for all the photos of Serena Williams and daughter Alexis Ohanian Jr's game of mommy-and-me doubles tennis.