Paid Content For

8 Unique Ways to Stay Active With Your Daughter
Paid Content For

As POPSUGAR editors, we independently select and write about stuff we love and think you'll like too. If you buy a product we have recommended, we may receive affiliate commission, which in turn supports our work.
Even if your daughter is heading back into the classroom in some way this school year, she's likely spending a lot more time at home with you right now. Which means a lot more free time to fill! It's easy to channel that pent-up energy she'd usually expend on after-school sports, hanging with friends, and extracurriculars into fun activities you can do as a mother-daughter duo. Plus, it gives you a little extra one-on-one time that you normally wouldn't get (we see you, moms of busy preteens).
We've rounded up some unique mom-daughter activities you can do together to get you both moving and the endorphins flowing, even if you're just dancing around the living room. From hikes to scavenger hunts, keep reading for eight ways to keep your daughter engaged and get you both back in the game.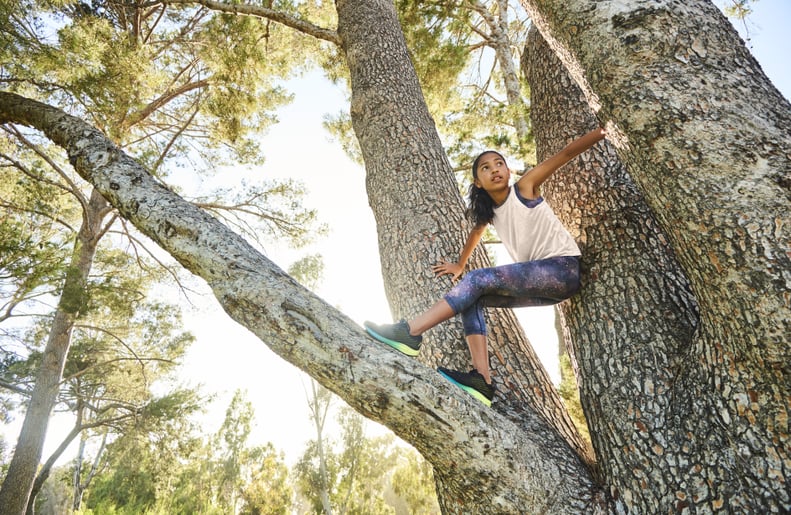 Take a Nature Walk or Hike
Depending on how intense you want to make it, you could choose varying levels of heading out into nature. This could be as simple as taking a few laps around the neighborhood or your local park or as active as a several-mile hike. Make sure to tailor the difficulty level to your kid so they can feel accomplished and complete the hike with a smile. You want this to be a fun way to connect, after all!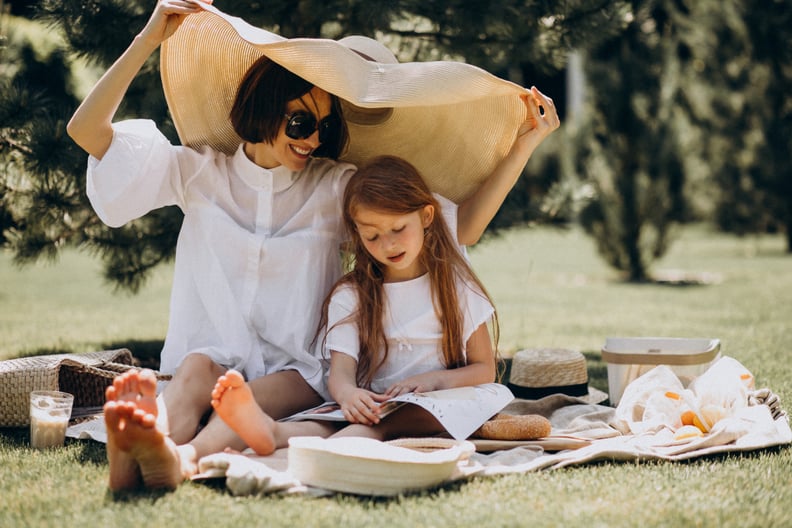 Go on a Picnic
Who doesn't love outdoor dining? This is a great excuse to get your daughter out of the house, whether you head to your favorite nature spot or lay out a blanket at a grassy park. You could even take a day trip in your own backyard if that makes the most sense for your family — no judgment! Wherever you go, pack fun snacks and something that encourages an activity like a frisbee or even a book. Gold star for those moms and daughters who roast marshmallows over a fire they built themselves.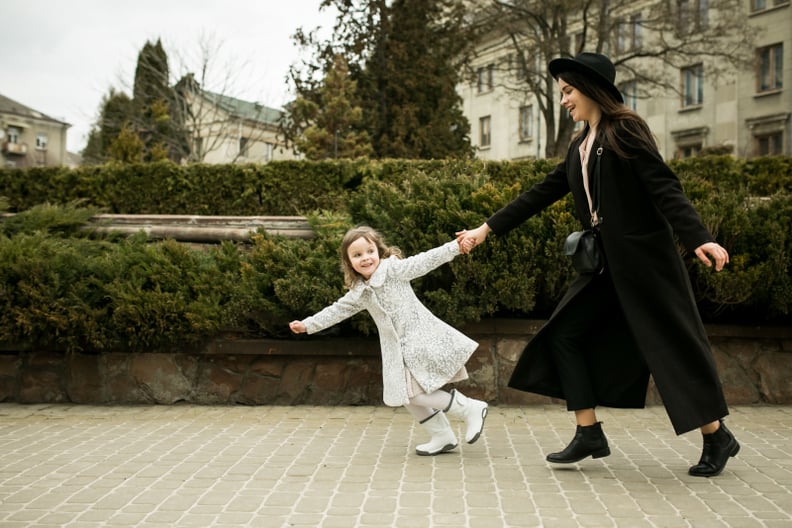 Do a Neighborhood Scavenger Hunt
For moms who love a good craft (and have a little extra time on their hands), creating a scavenger hunt for the two of you to go on together is a superfun way to spend a Saturday. Find some small trinkets from around your house, and hide them in nooks and crannies around your neighborhood — just make sure your neighbors are cool with you hiding something in their mailbox before you place a treasured item in there. Sketch out a map or a list of clues, grab your girl, and get to exploring!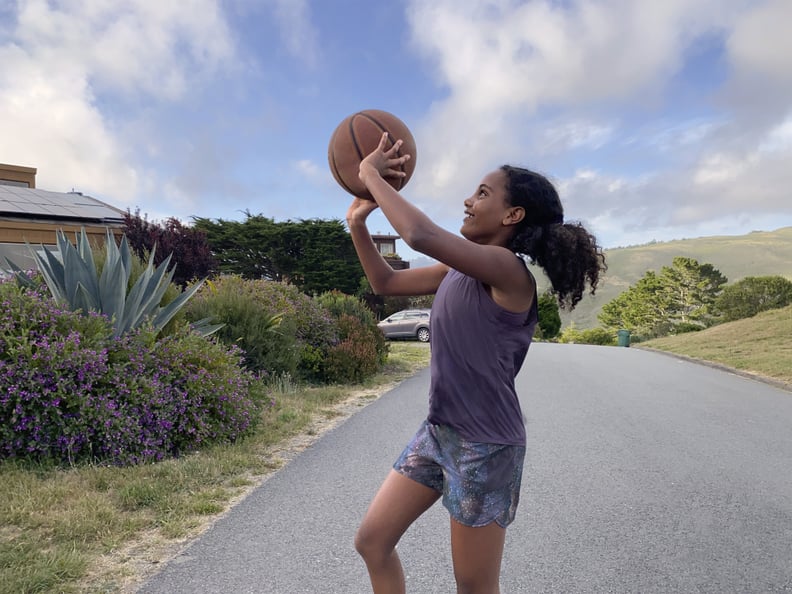 Have a Backyard Ball Game
If your daughter is on a sports team, she's probably missing the camaraderie of her teammates. Take on the role of backyard coach and run drills with her, or get in the game yourself and play some one-on-one in the driveway. Even if you both aren't pros at a specific sport, it can still be fun to play a casual game and get silly with it.
Grab a Tent and Go Camping
For the outdoorsy mom-daughter duo, grab your tent and head out to a campsite for an overnight girls' trip under the stars. We won't tell anyone if you choose "glamping" over the more rustic options. Snuggle up together under the stars and tell ghost stories or read aloud from a YA novel — it's the perfect opportunity to disconnect from the outside world and just enjoy one another's company.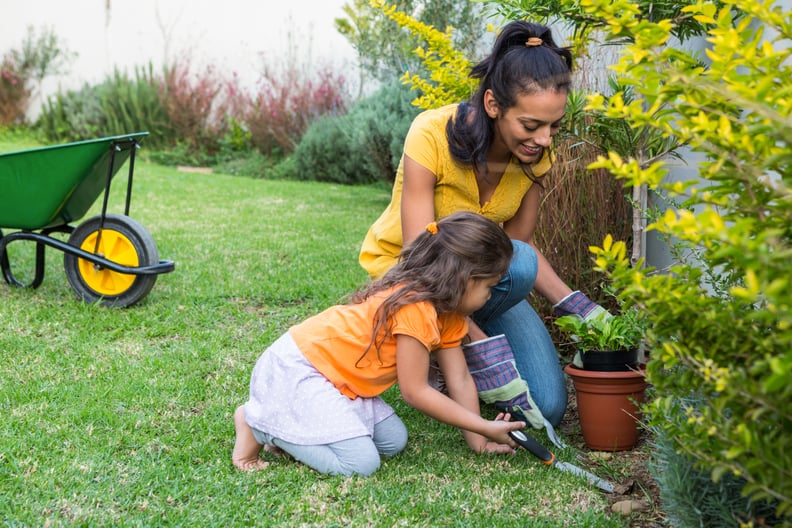 Create a Garden
Getting your hands dirty together is one of the most soothing ways to bond with your daughter. If your home has an outdoor garden, have your daughter help you decide on the types of things you'll grow and help with the planting. This can also be a great activity even if you are just working with potted plants in your home and is a wonderful way to teach a subtle life lesson about caring for the living things around you.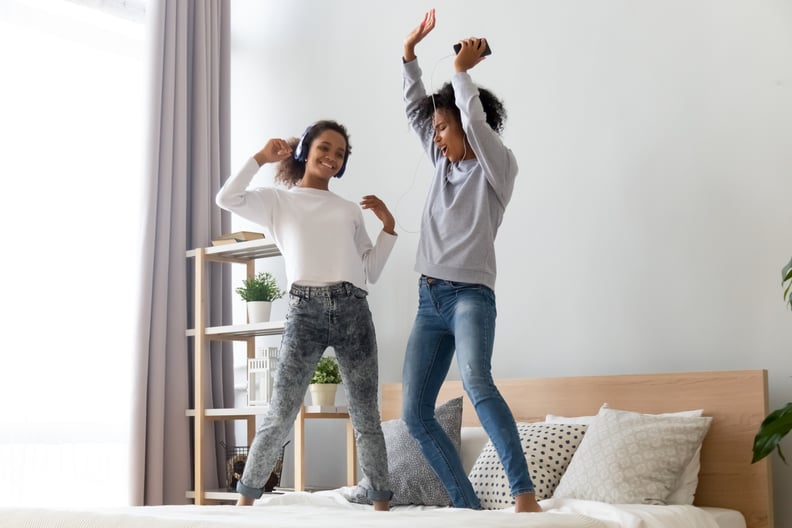 Have an Impromptu Dance Party
Up the endorphins, and just boogie! In between Zoom meetings and homework problems or even first thing in the morning, grab your daughter, blast her favorite tunes, and give in to the groove. Bonus points if you belt out the lyrics together.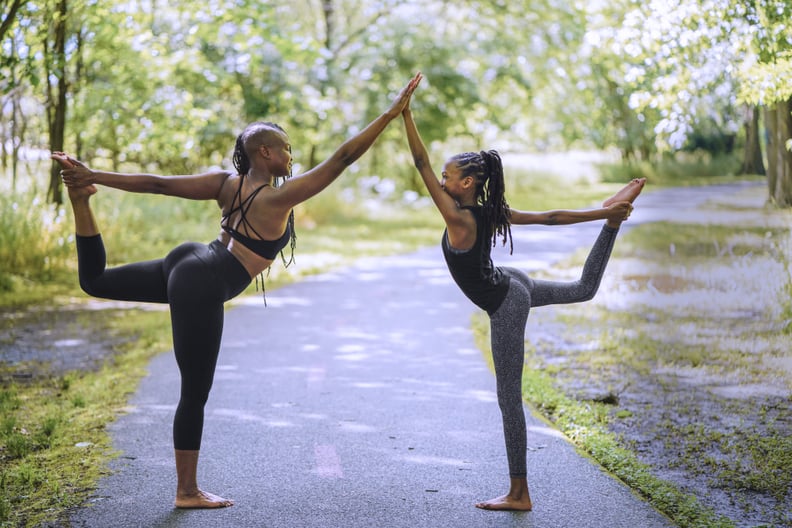 Do a Virtual Fitness Class in the Park
While you can't head to your favorite yoga studio or gym, take the opportunity to use your workout time as a way to connect with your daughter. Grab your yoga mats, free weights, or resistance bands, and head to your local park or green space to do a virtual class together. Make sure you both are outfitted in Athleta and Athleta Girl gear to make the most of your workout while looking chic at the same time.
Shop Our Favorites From Athleta Girl