Lauren Dana
Lauren Dana
The first time I tell someone I have triplet siblings — which, by the way, makes for a great ice breaker or conversation starter (I've used it in any and all awkward social settings including sorority rush and job interviews) — they usually reply with one of three questions: 1) "Are they identical or fraternal?" 2) "What was it like growing up?" 3) "Do you remember when they were born?"
Let me break it down for you really quickly: my siblings are fraternal (and literally could not be more different from one another); my childhood was, as you can imagine, chaotic (but in the best way possible); and I do not remember them being born (like, at all). "The triplets," which they are often collectively grouped as, are composed of Josh, Jake, and Lindsey. They're 19; I'm 22. We are two years and 11 months apart. When they were born, my parents technically had four kids under 3 (God bless them!). While I do not remember the day they came home, my mom tells me I immediately asked her to send them back to the hospital. Like most big siblings, I was in for a rude awakening.
Growing up, we all fought a lot. My brothers would team up against my sister and me all the time. Our house was filled with circus tents, stuffed animals, sports equipment, princess dresses, and Webkinz (#TBT). On the weekends, we schlepped from Little League games to soccer practice to art classes to haircut appointments and everywhere in between. Between play dates, activities, and after-school clubs, our beloved minivan was always full of cranky kiddos and, of course, tons of snacks. (Sorry, Mom and Dad!)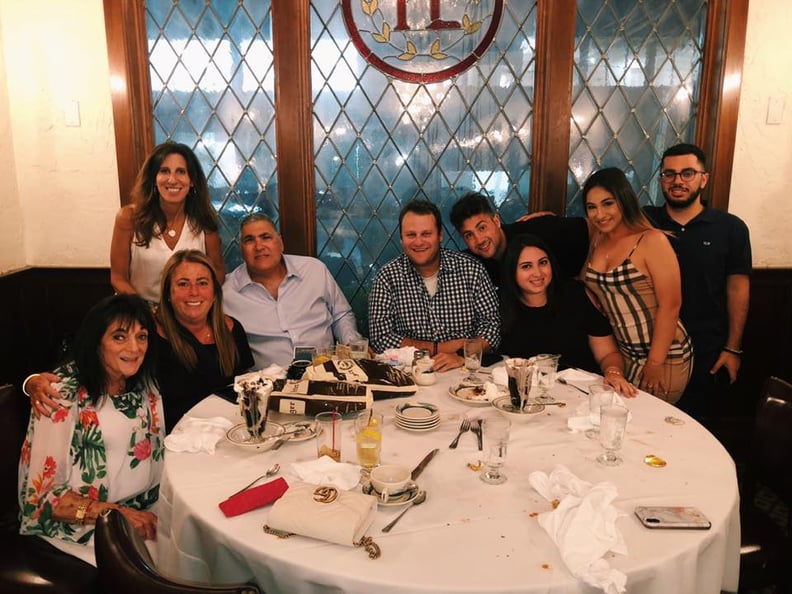 Honestly, it wasn't until I was 16 when realized how lucky I was to have my three siblings to lean on. The day after the triplets' b'nai mitzvah (that's plural for bar mitzvah), we found out our dad had been diagnosed with stage-three tonsil cancer. At the time, I was a junior in high school and they were in eighth grade. While our mom was running around driving our dad to radiation sessions and chemotherapy treatments, we were forced to rely on each other for support. In the midst of studying for the SATs and ACTs, my life had been flipped upside down, but so had theirs. We were all going through the same heartbreaking situation, so while friends and other family members were incredibly supportive, only my siblings understood the extent of how (and what) I was feeling during that time.
Thankfully, my dad is now cancer-free, but life still throws its curveballs. Right now, my 90-year-old grandfather is suffering from dementia and stage-four cancer. Understandably, we're all extremely sad. But, to quote our unofficial family motto, we keep on keeping on. On days when I find myself getting "stuck" on the situation (and find it hard to concentrate on anything else), I'll send a group text to my siblings, who each attend different colleges throughout the country. Despite the distance, I know we're all in this together (cue the High School Musical song).
Josh, Jake, and Lindsey have all grown into incredible, (sometimes) mature young adults, and I couldn't be more proud of them and the paths they've forged for themselves. Throughout our childhood, it was always "Lauren and 'the triplets.'" Looking back, I imagine it must have been hard for them to be all grouped together with no sense of individuality — hell, people didn't even refer to them by their names! — and I admire their strength and courage. Even today, they are still being compared to each other. Now, when someone refers to them as "the triplets," I laugh it off.
While the arguments truly never stop (anyone with siblings will tell you this), they did start to subside when I went off to college. Now that we're all older, we're able to appreciate each other's company more and can rely on each other for support. Whether we're ranting to each other about social distancing with our parents or simply looking for a shoulder to lean on in difficult times (like the cancellation of my wedding), I feel so grateful to have my siblings to experience life with — and also provide me with a much-needed reality check from time to time.