Why Creek Stomping Is the Best Summer Activity For Kids
Creek Stomping Is My Family's Favorite Family Summer Activity, and It's Totally Free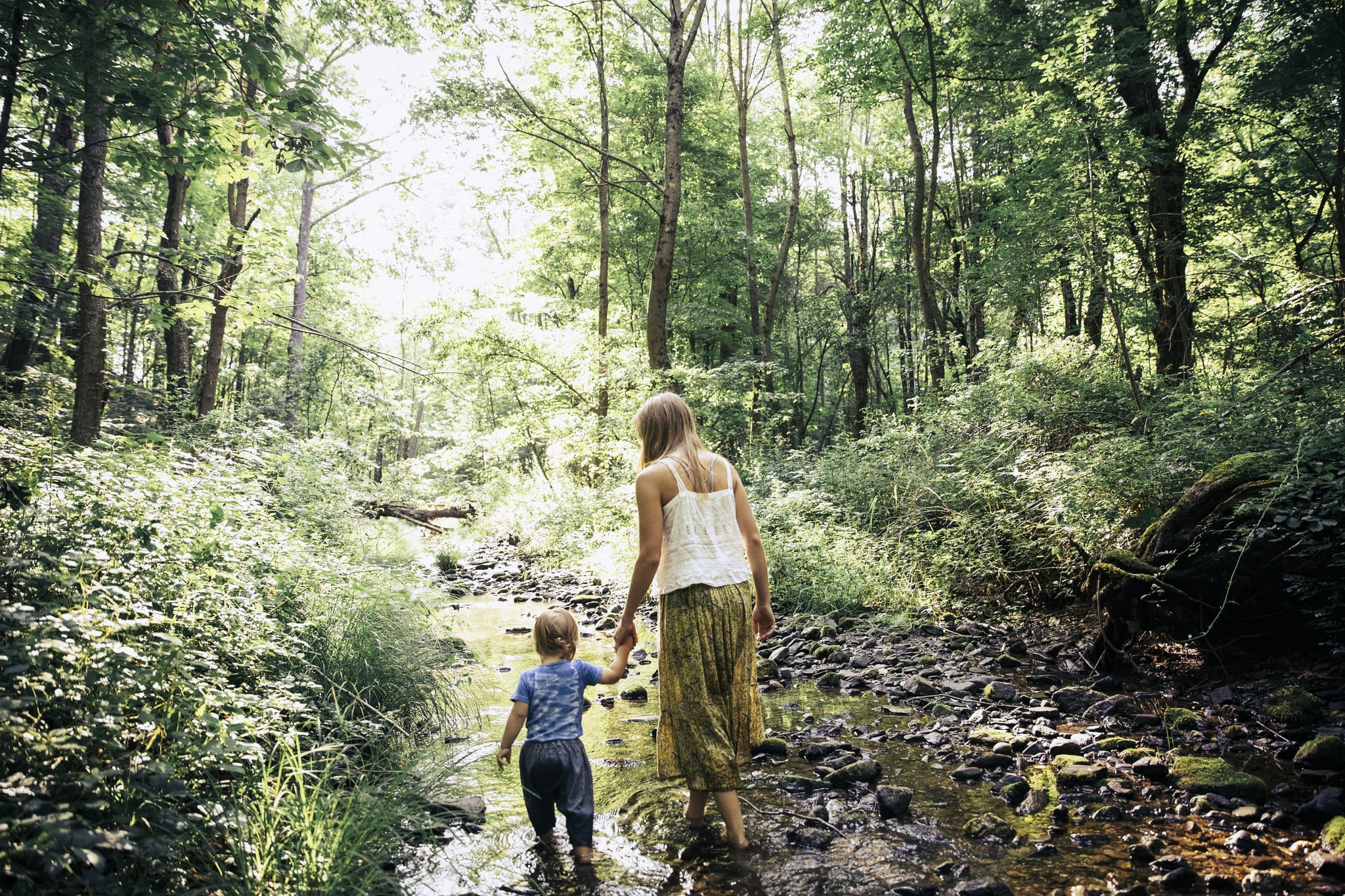 The summer activity I most look forward to sharing with my daughter is creek stomping, and not only is it a fun bonding experience for us both, but it doesn't cost anything at all.
Creek stomping is something I did often as a child. A series of long creeks wound their way through the town I grew up in, cutting through the townsfolk's backyards, the lumber company, and the town library. As kids, we knew how to navigate the whole area by creek, wading joyfully through the shallows to visit our friends' homes or stop for an ice cream downtown. I spent many long afternoons in hidden worlds we created among the creek's banks.
I was not thinking about creek stomping years ago when I brought my young daughter to my hometown for a bluegrass concert in the woods. The band we were to see was fronted by her beloved music teacher and world's favorite person. And despite that draw, my little music-lover discovered that she loved nature even more. She kept running down through the trees to the creek's edge, no matter how many times I chased her down and brought her back. So I settled for letting the wind carry the music to our ears while we stayed by the water. I also promised that we would return to the creek shoes and clothes appropriate for exploring.
Creek stomping is very straightforward (all you do is walk in the water, following its path), yet there are endless possibilities for discovery and adventure. Being able to wade through water and squelch through mud and duckweed without worrying about getting her clothes dirty is such a relief to my daughter. She gets to touch and see creatures like newts, dragonflies, and frogs that she would never encounter in the major metropolitan city where we live.
Exploring a wet environment is perfect in the summer because it gives us a chance to cool down. In fact, any other time of year, the weather makes creek stomping a bit uncomfortable. It's also an all-day event, so it's a nice thing to do when school is out. Creek stomping is the perfect contrast to all of school's challenges: my daughter gets to play outside and use her imagination in ways she just can't in the classroom.
The secret world of the creek is a novelty for my daughter and nostalgia for me. We both experience a sense of wonder and an amazing bond exploring this unique habitat together, and of course, it is all free of charge.