What Is the Twindemic?
A "Twindemic" Is Possible This Fall — Here's How to Prepare and Protect Yourself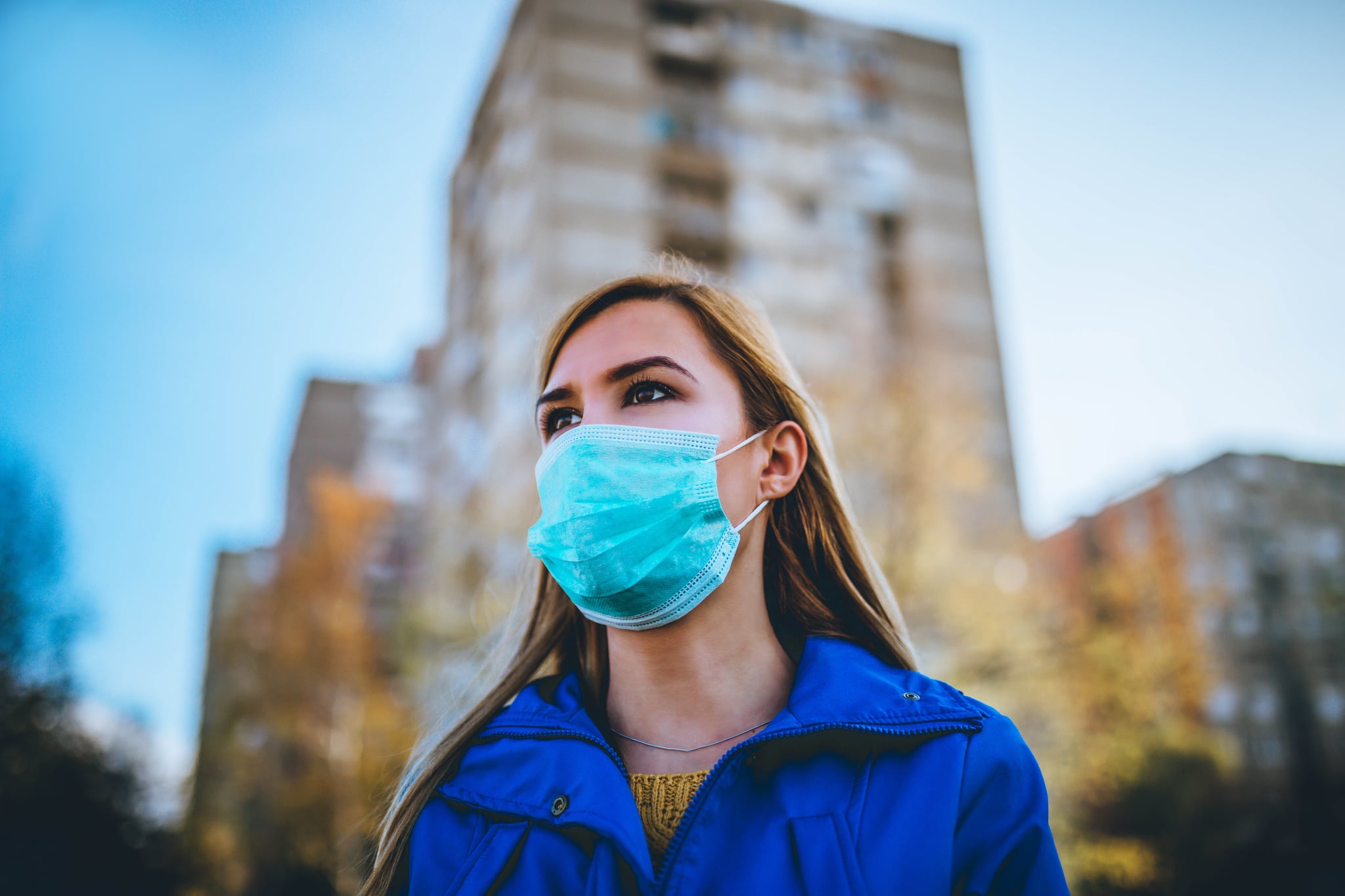 The world already has one virus to worry about right now, which is why it might have escaped our minds that another one is around the corner. We're fast approaching flu season in the Northern Hemisphere, and the imminent overlap with the ongoing coronavirus pandemic has experts concerned, to the point that a new term has been coined around it: the "twindemic."
What Is the Twindemic?
The twindemic refers to the potential convergence of our annual flu season, which lasts from December to February in the US, with an expected "second wave" of coronavirus cases in the fall and winter. This is a problem, because according to doctors, even a mild flu season puts strain on the healthcare system. In a year where hospitals are already overloaded, that presents a clear overcrowding issue. "This is a real risk," said Richard Watkins, MD, an infectious disease physician and professor of internal medicine at Northeast Ohio Medical University, in an interview with Health.
According to the New York Times, doctors also say that flu can make patients more vulnerable to severe COVID-19. "Coming down with both viruses at once," the article adds, "could be disastrous."
How to Protect Yourself From the Twindemic
The most important thing you can do is get your flu shot. "I implore people: get vaccinated against influenza," said William Schaffner, MD, an infectious disease specialist and professor at the Vanderbilt University School of Medicine, in the Health article. "It's one of the viruses we can do something about." He acknowledged that the vaccine "isn't perfect"; doctors have to predict which strain is mostly like to spread in a given season, and yes, it only lasts you for one season. But that doesn't stop it from being effective. "The flu vaccine is helpful in both reducing the number of flu cases, as well as reducing the severity of the flu," said Natasha Bhuyan, MD, a board-certified family physician and regional director at One Medical, in a previous interview with POPSUGAR. "This means that even if someone gets the flu, they will likely be able to recover at home without the need for any treatment or interventions." And sparing yourself a trip to the doctor right now is in everyone's best interest. (Also, FYI: the flu vaccine does not cause you to get sick.)
"When the flu vaccine becomes available, make sure you get vaccinated," said Anthony Fauci, MD, director of the National Institute of Allergy and Infectious Diseases and top infectious disease expert, in an interview with Newsweek. "You could at least blunt the effect of one of those two potential respiratory infections." According to the Health article, it's best to get your vaccine some time in October to ensure it lasts through the season, said Amesh A. Adalja, MD, senior scholar at the Johns Hopkins Center for Health Security. But if that's not possible, it's fine to get vaccinated earlier or later.
Bottom line: If Americans take it upon ourselves to get vaccinated, we could make a big impact on lessening the force of a "twindemic." For an example, doctors have turned to Australia, a country that faces its flu season from June to August. Thanks to robust vaccinations and strict lockdown measures, Australia's rate of reported flu cases dropped by 99 percent over 2019's numbers. As the US moves into its own flu season, it's proof that flu vaccinations, as well as continued social distancing, will be crucial in heading off a twindemic.