10 Asian Americans Share Why They Celebrate Their Asian Heritage and Families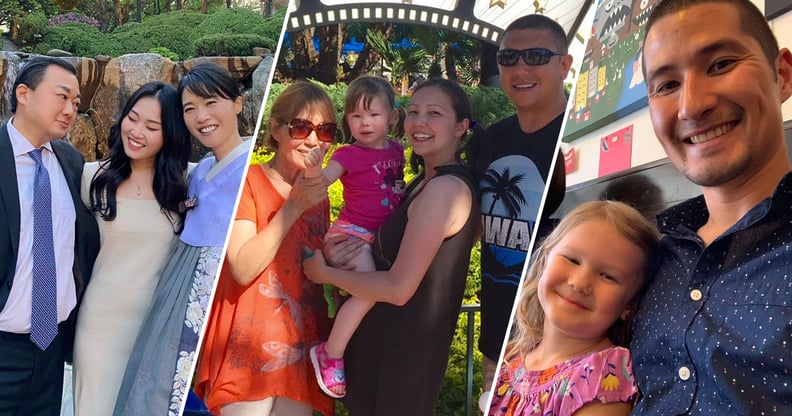 May is Asian American Pacific Islander Heritage Month, a time to celebrate the great achievements and rich culture of the APIA community. Despite being faced with a pandemic and rampant hate crimes this past year, the APIA community, with help from supporters from Black Lives Matters and other advocates, has continued to defy the odds and make history.
Last year, Kamala Harris became the first Black and South Asian woman to be Vice President. At the 2021 Oscars, 73-year-old Yuh-Jung Youn was the first Korean to win for Minari, Chinese director Chloe Zhao was the first woman of color to win for Nomadland, and Steven Yeun was the first Asian-American to be nominated for Best Actor.
Last month, Korean-American recording artist Michelle Zauner, aka Japanese Breakfast, released her memoir Crying in H-Mart to have it debut as the No. 2 Hardcover Nonfiction Best Seller. Ryan Kaji, a 9-year-old half Japanese/Vietnamese boy-wonder, is YouTube's highest earner for the third year in a row, pulling in an estimated $29.5 million. Japanese and Haitian tennis star Naomi Osaka became the first Asian player in history to hold the top ranking in singles. And on March 21 across several MTV networks, comedian Ken Jeong will host "See Us Unite for Change" to support initiatives like Stop AAPI Hate and Asian Americans Advancing Justice, and to spread the message of love and unity for all.
Oscar winner Youn spread this message during her acceptance speech when she said, "I don't know how to divide like this: man, woman, black, and white, yellow, brown, or gay or straight. I don't want that kind of thing. We are just equal human beings. We have the same warm heart." You don't have to be a movie star or best-selling author to do your part to make a difference. Just as Chinese immigrants helped lay down the tracks for the first transcontinental railroad in 1869 to help the U.S. increase production, we must all work together to increase peace in this country. Many current first and second generation Asian sons and daughters are doing this right now, and they are passing these messages down to their own children, peers, and neighbors. I asked a few to share why they celebrate their Asian heritage and what was the best they received from a family member. Here's what they had to say.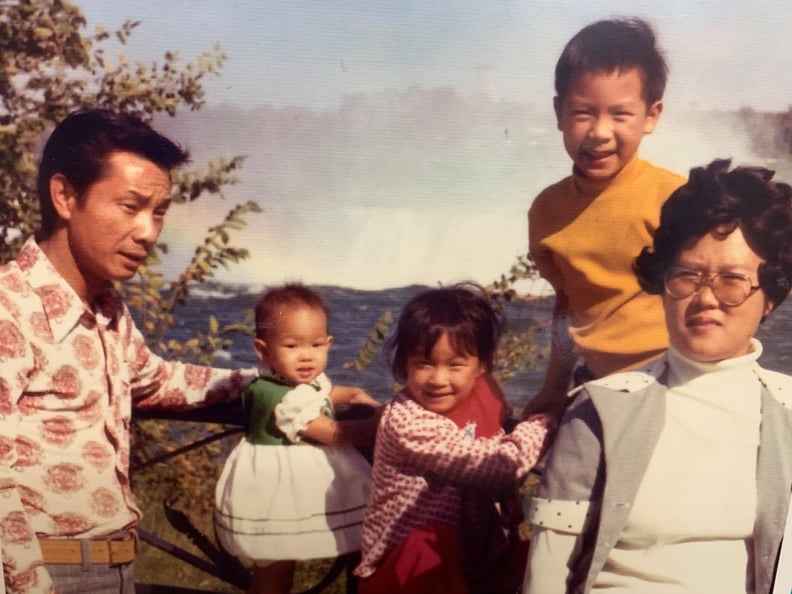 Karmen Lee
As a daughter of Chinese immigrants who grew up in the Midwest, my parents never stopped teaching us family tradition — from holidays, to food, and even superstitions. We embraced our culture. And being Chinese American, I get the best of both cultures; that makes me proud. My parents worked hard and English being their second language, they always made sure we had a comfortable home and a good education. Their advice they live by is to travel. It helps you learn and embrace the diversity of the world — besides your own.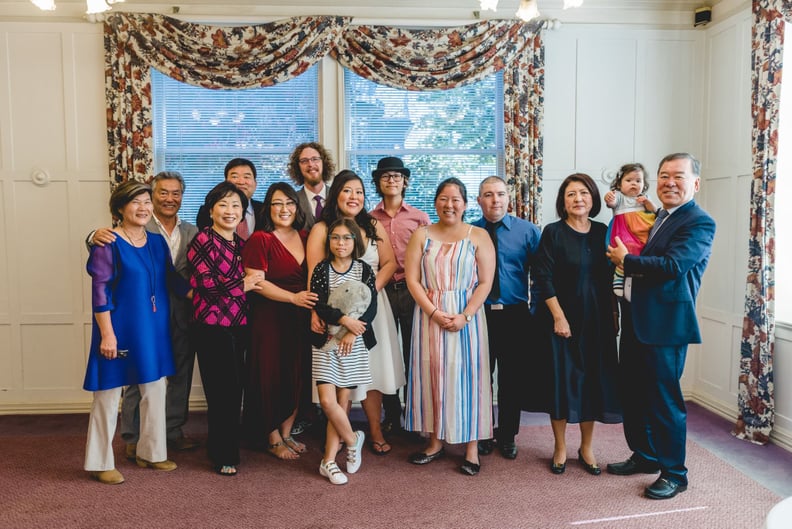 Julie Ju-Yeon Kang
What I love best about Koreans is we really know how to create beauty in chaos. You can see it in our culture and language, how we survived multiple waves of colonization and occupation. You can also see it in kimchi, how through a process that relies upon decay, we created one of the world's culinary masterpieces. The best advice I've received from a family member is to live frugal but to travel fancy.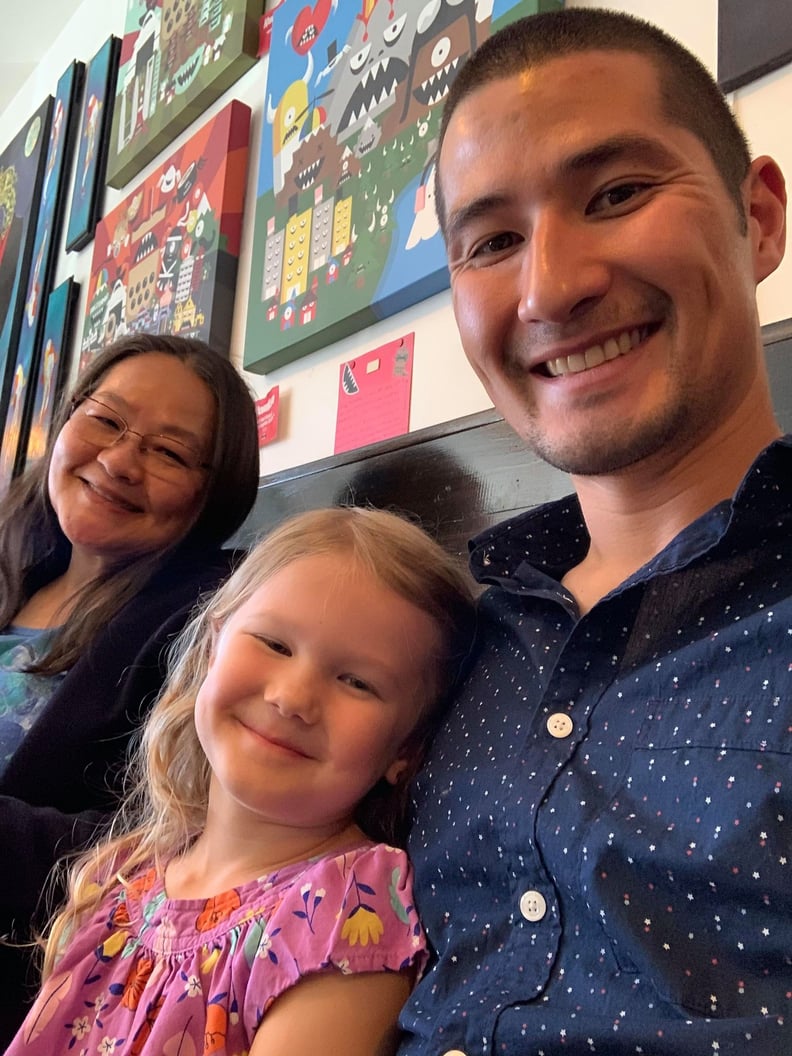 Andrew Simmons
I'm proud of my Asian American heritage because of the beautifully unique perspective it offers me in the greatest melting pot of cultures in the world, the United States. Asian cultures have so much to offer the world, including food, art, and history and we should all be thankful for their contributions. One of the best pieces of advice I ever got from my mother was to love everyone unconditionally, asking nothing in return, and to know that great love does exist in this world and that it us up to us to demonstrate it.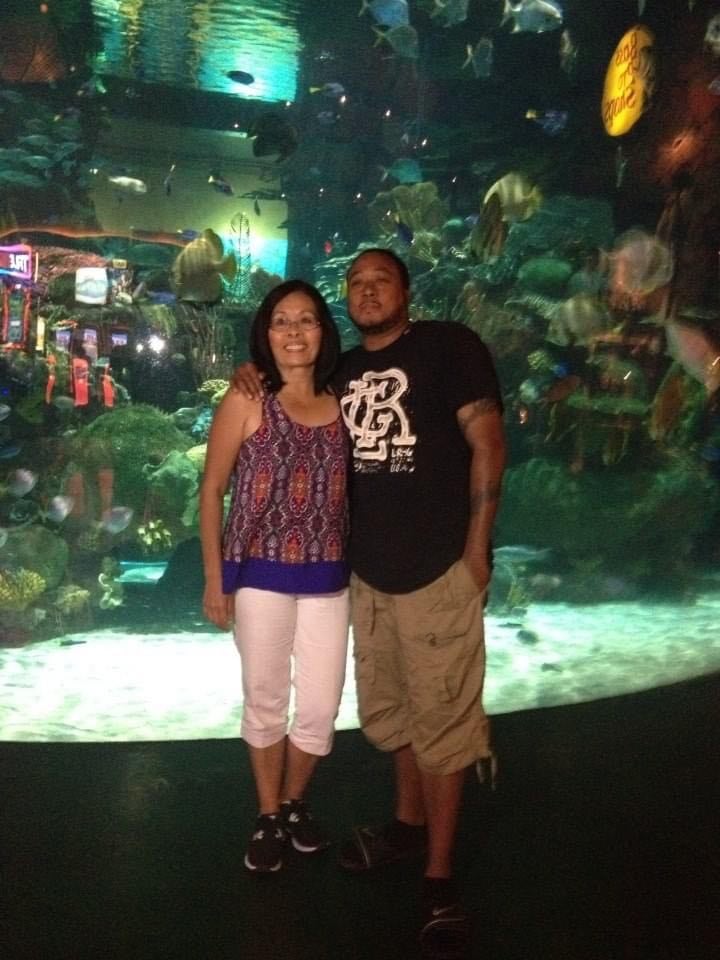 Jason Burton
Coming from an African American and Taiwanese background, my Asian cultural learning experience was limited until I was older. I do not recall discussing my mother's cultural heritage when I was young, but throughout my life, I was able to learn. I grew to understand the Taiwanese culture from my mother's perspective, along with some of her struggles she faced in life. Now that I am older, I can better appreciate being from different backgrounds and embracing my Taiwanese heritage with pride, as well as passing it down to my own family! The best advice I received from family was to listen more than you speak.
January Fienix Serda
My Korean roots define who I am: Resilient, disciplined, and industrious. I am incredibly proud of my Korean family, and the older I get, I only embrace my Korean heritage more and more. The best advice I ever received was that no matter what life throws at you, always improvise, adapt, and overcome. Also, eat kimchi every day!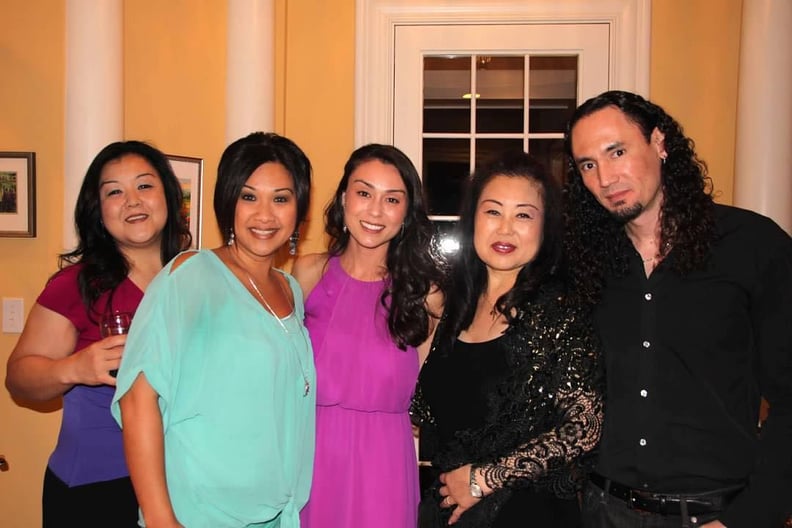 Sandra Harrell
It took me a little bit to understand that having a mother from Korea didn't make me different in a bad way, but in a good way. Today I celebrate being different. I am proud of my heritage because it has given me the ability to appreciate differences in other people. The best advice that I've received from a family member is to pretend that you're the star of your own TV show. It was much needed advice to get me out of my comfort zone when I was trying to figure out who I was.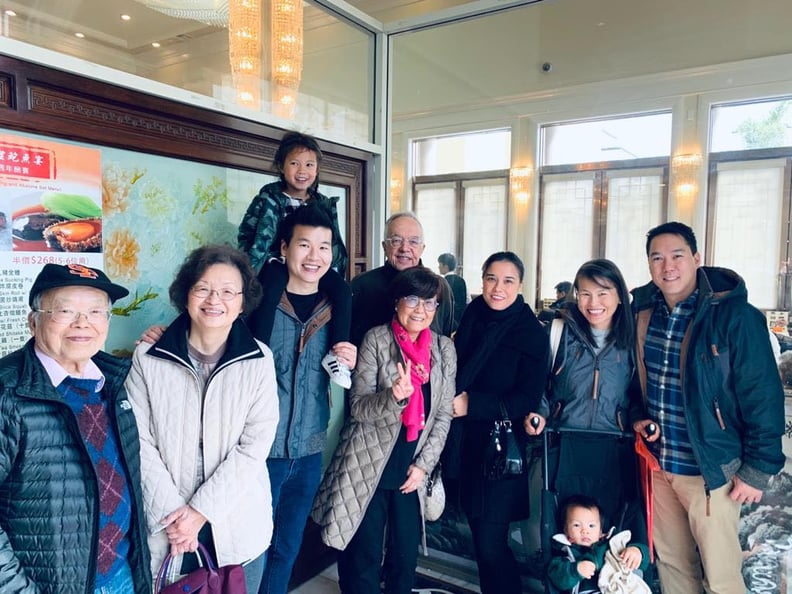 Julie Taeko Gramlich
I am a proud Asian American but most importantly, I am a proud American. I love being a part of two worlds, Caucasian and Japanese, and I love sharing my culture with others. The best advice I've ever received is that we are 99.97% exactly the same genetically, so only superficial elements like hair color actually separate us as human beings.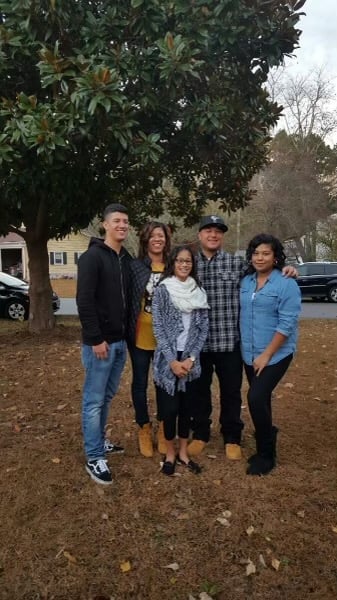 Johnny Shaw
I celebrate my Asian heritage because it has taught me to value my family and to pass along my culture to my children. The best advice I received from my mom was to always to be strong and to look beyond the walls that divide us. Love is all that matters.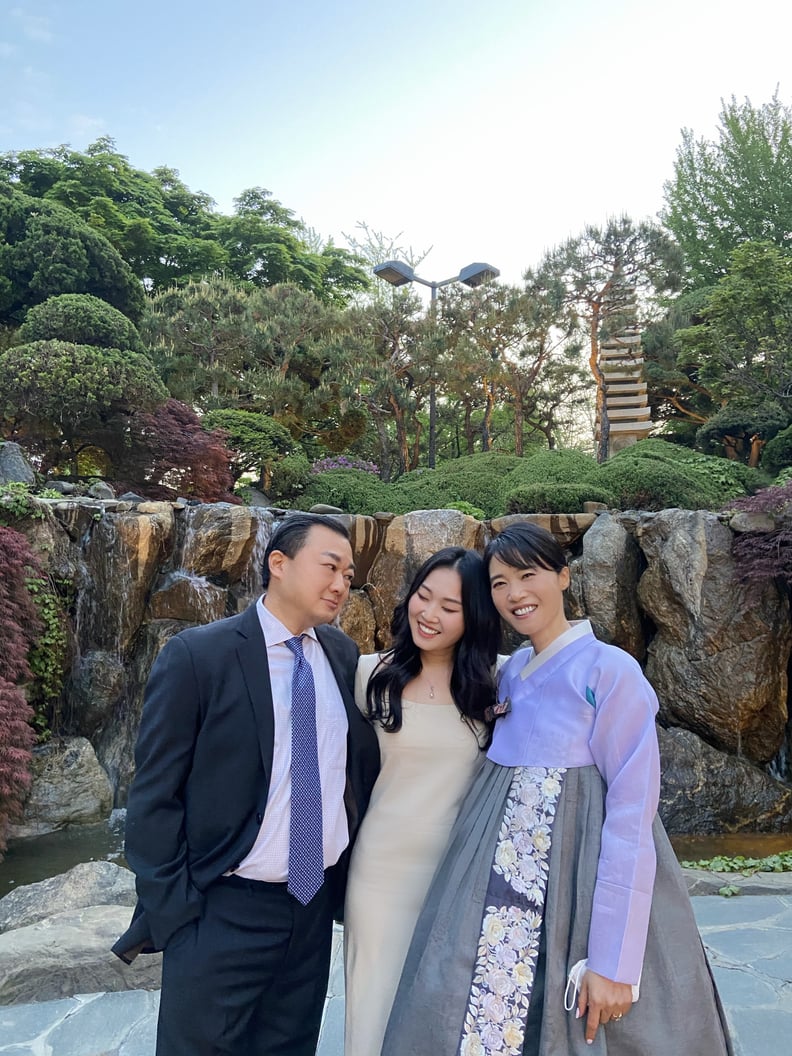 Yerin Kim
As an Asian American, I feel so lucky to identify with two cultures. I'm Korean, and though I was born in the US, I grew up mostly in Korea, where my parents and grandparents always taught me to value our family, culture, and traditions. From the food we eat and the way we respect our elders to our everyday values and celebrations, everything ties back to family, which is the most important thing I've learned from my own family.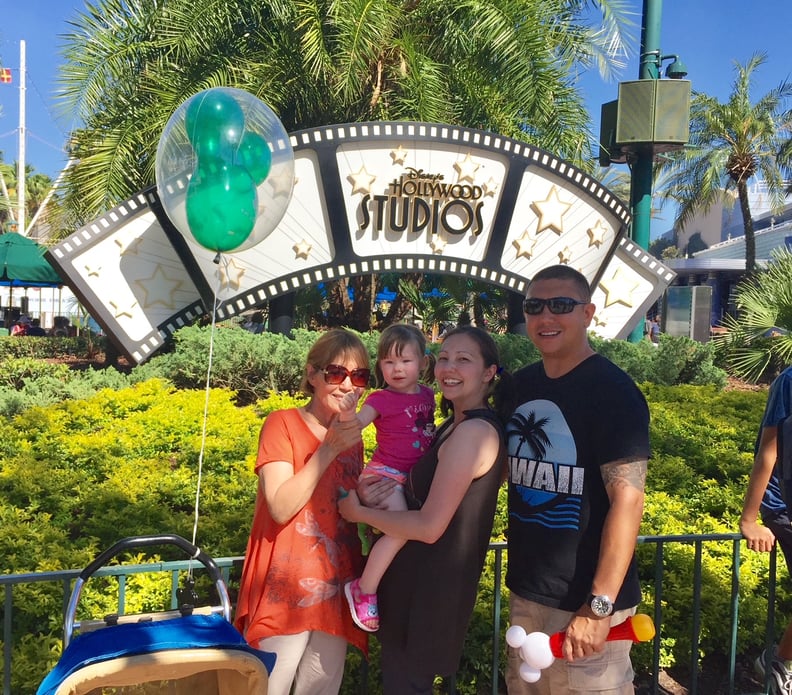 Trish Broome
I have always admired my Korean heritage because it is a beautiful culture rich in tradition, it is deeply rooted in academics and the arts, and most importantly, it has some of the best food in the world! The best advice my mother ever gave to me was to treat everyone with dignity and respect, and to always work hard for what is yours because there is a certain satisfaction you get from knowing you earned it on your own.