Zaya Wade Makes Her Red Carpet Debut With Proud Parents Dwyane Wade and Gabrielle Union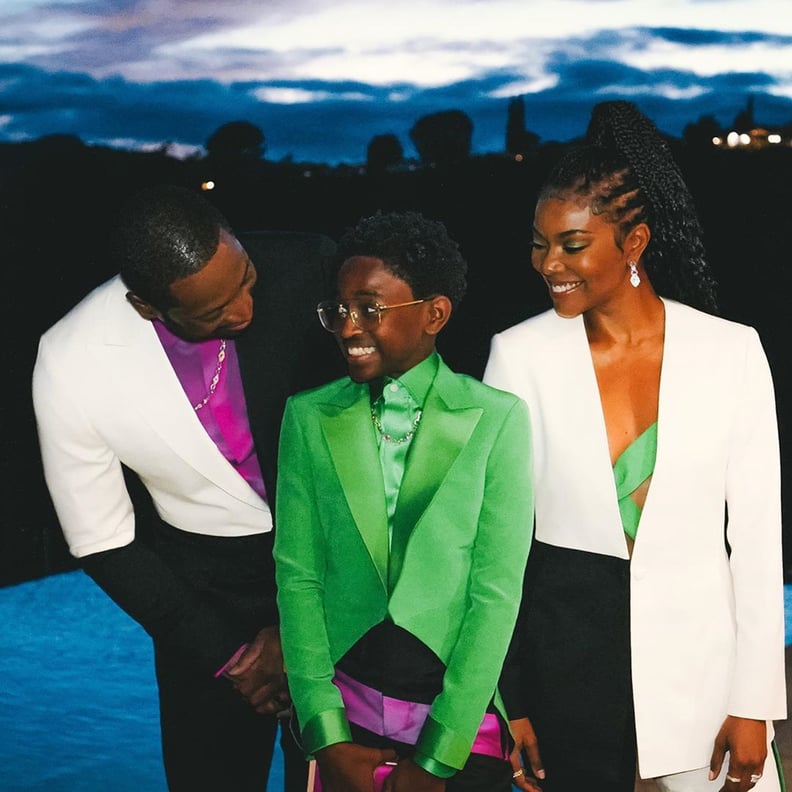 Dwyane Wade and Gabrielle Union were all smiles on Saturday night as they accompanied Zaya Wade to the 2020 Truth Awards in Los Angeles. This marks the 12-year-old's first red carpet event since her NBA star dad revealed she is transgender on The Ellen DeGeneres Show. She radiated glamour and positive energy, both at the event and behind the scenes, as her parents shared photos on social media.
"Everyone allow her to re-introduce herself her name is Zaya Wade!" Dwyane wrote on Instagram. "Last night was Zaya's first red carpet and we couldn't have been prouder of how she handled the questions that were asked of her. She has emerged as one of the young faces and voices for the LGBTQ+ community."
Both Dwyane and Gabrielle have made their support and love for Zaya very clear. Last month, Zaya shared a powerful message about gender identity with her dad. "What's the point of being on this earth if you're gonna try to be someone you're not? It's like you're not even living as yourself," she said. "Just be true and don't care what the stereotypical way of being you is." Say it louder for the people in the back, Zaya! Keep scrolling to see photos and a video from the family's night out.