H&M's New T-Shirt Line Spreads Voting Awareness — And There's a Style For Every Family Member
Every editorial product is independently selected by our editors. If you buy something through our links, we may earn commission.
Voting in the 2020 presidential election is one of the most important things we can do this year. But we shouldn't stop there. Encouraging friends, family members, neighbors, and even strangers to also get into the polling booth is equally important, and it can be as easy as wearing a T-shirt.
The affordable H&M tees ahead are simple yet impactful with enough styles and sizes to completely outfit your family. They're stylish too and can easily be worn with anything in your closet. But the most important thing about these tees is their message.
In addition to debuting this line of T-shirts, H&M is also supporting the American Civil Liberties Union's efforts on its site with a landing page that provides education around voting rights. In partnership with I Am a Voter, anyone can text HMVOTES to 26797 to register to vote or check their status. You can also visit hm.com to view your rights as a voter and discover how to vote by mail.
Now is the time to raise your voice, make it heard, and help others do the same.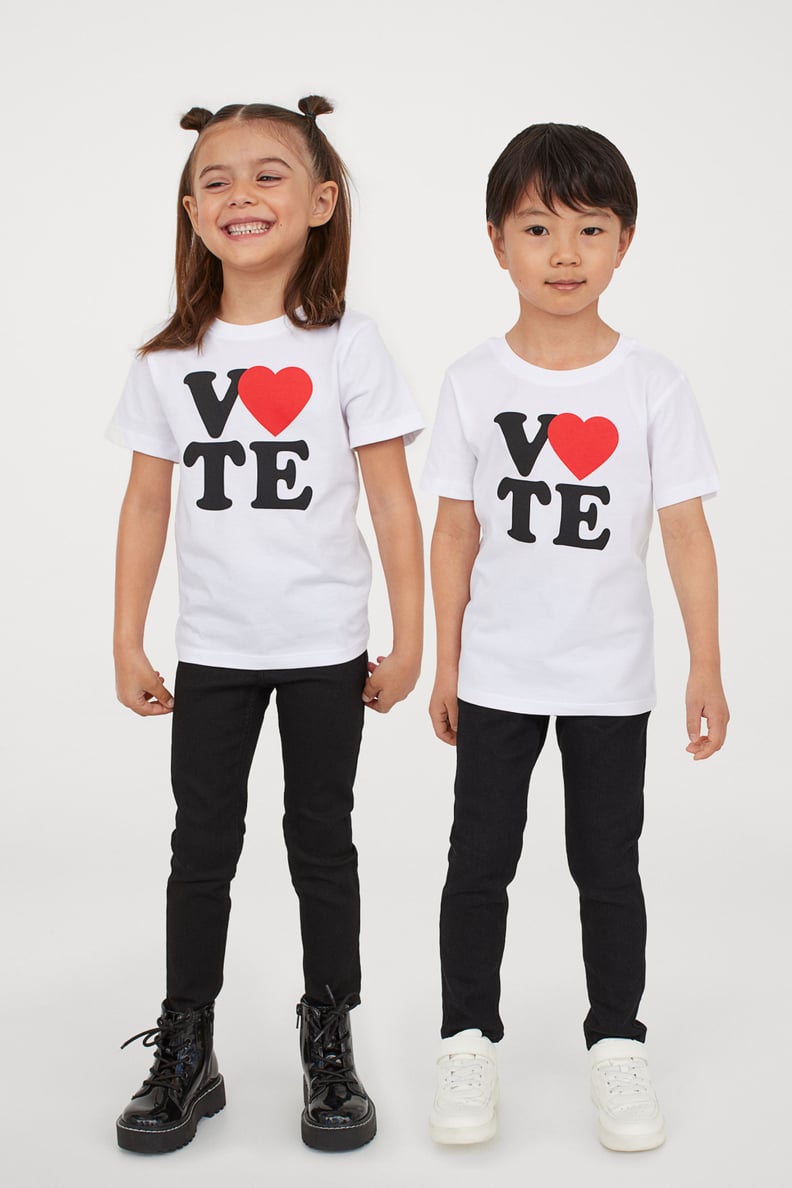 Kids' Vote T-Shirt
Even though they can't yet vote, your little ones can still make their voices heard. This soft cotton tee ($6) is versatile and stylish with a single-word graphic that speaks for itself.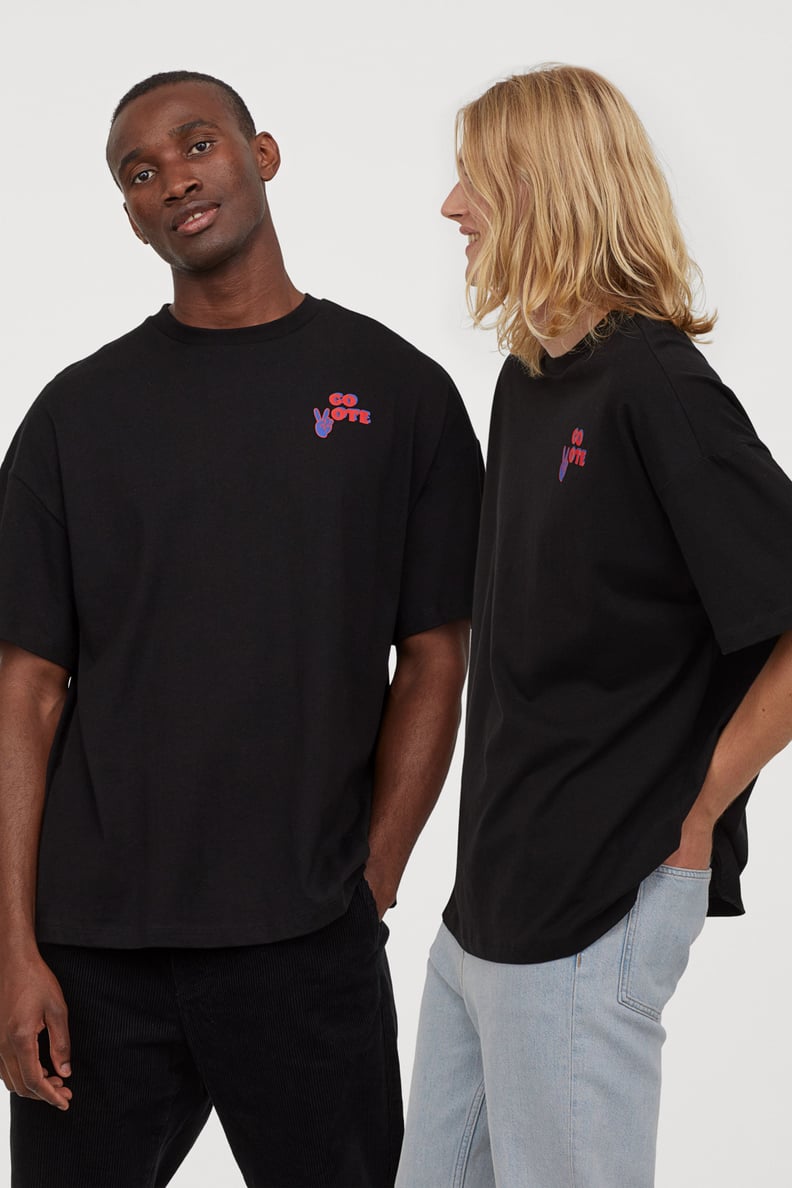 Men's Oversized Vote T-Shirt
This comfy men's shirt ($10) may be subtle, but that doesn't make it less powerful. Cool and relaxed, it can be worn with everything from jeans to sweats to joggers.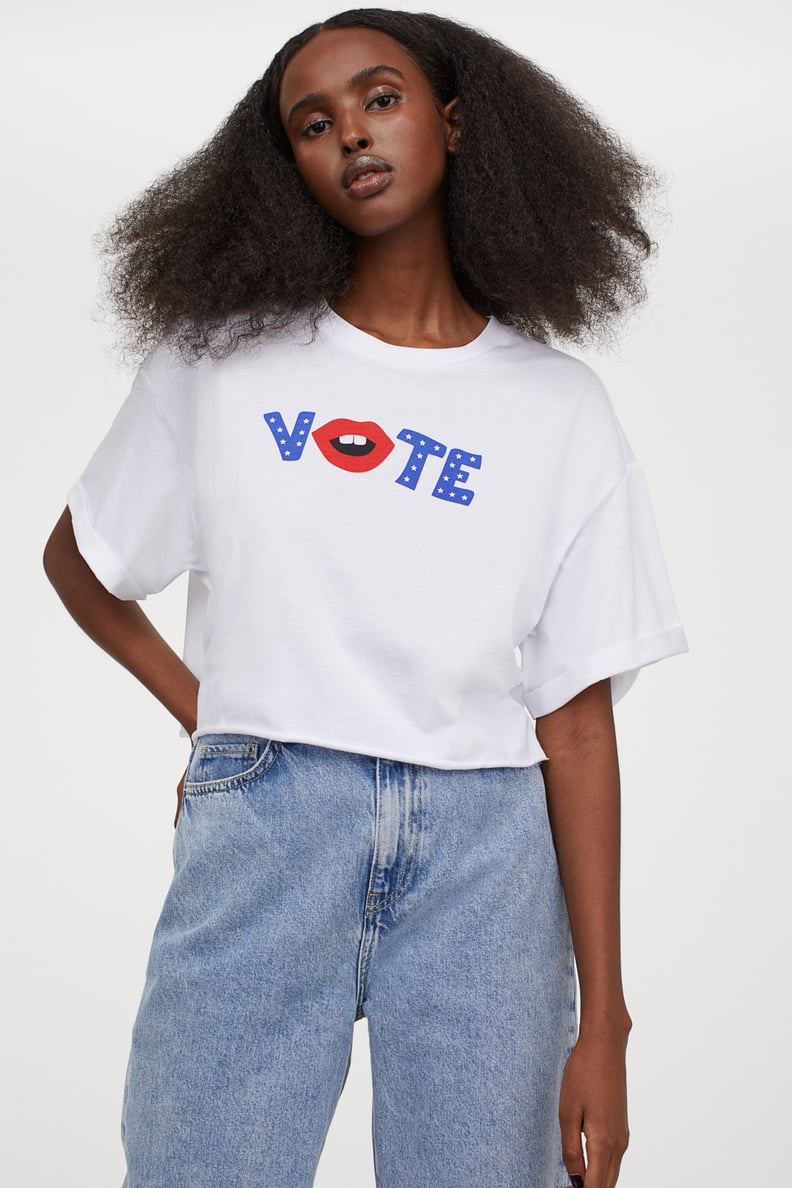 Women's Cropped Vote T-Shirt
Chic with a splash of attitude, this wide-cut crop top ($8) is a fun way to get your voting message out there. Style it with high-waisted, straight-leg jeans and your favorite sneakers.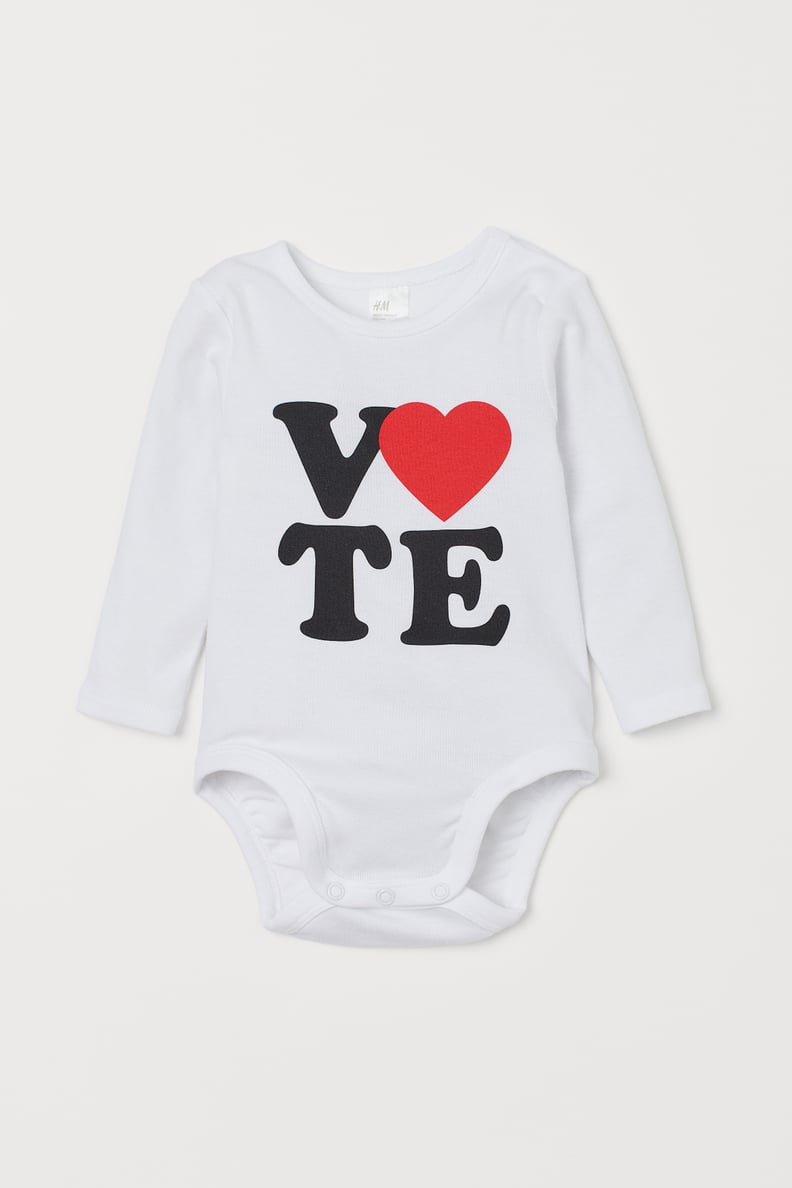 Baby's Vote Onesie
Even babies can make a voting statement in this adorable onesie ($6) made of organic cotton jersey. The best part? It can be worn either alone or with bottoms.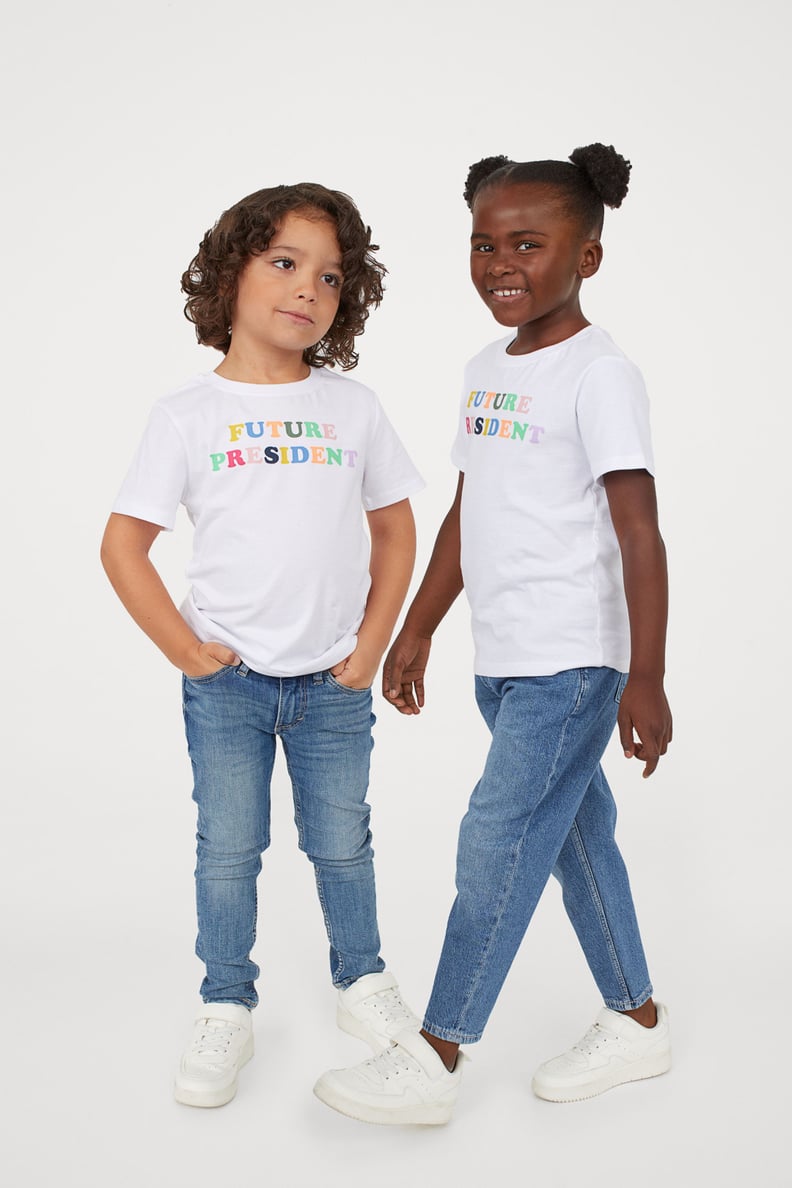 Kids' Future President T-Shirt
This sweet tee ($6) is inspiring and playful for kids of all ages and goes beyond your typical voting message. The cheerful, bright colors make it especially positive.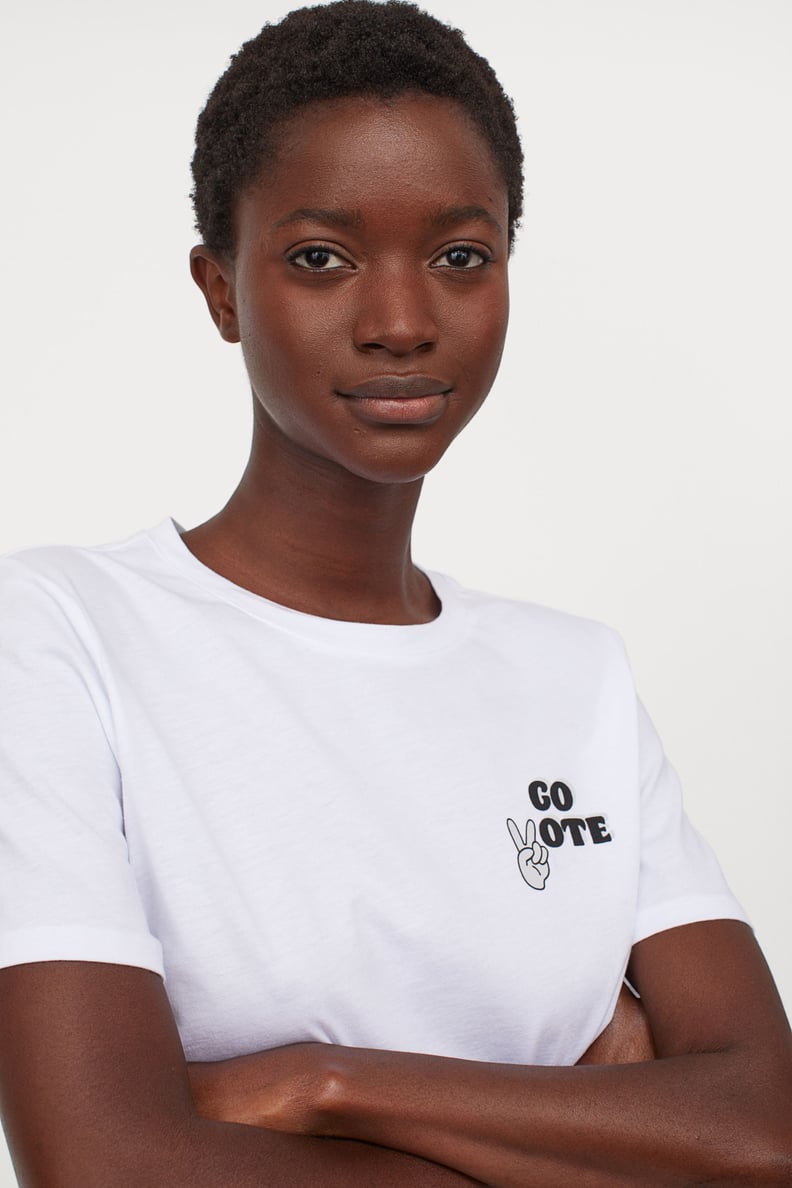 Women's Vote T-Shirt
Keep it simple with this almost-plain-white tee ($13) that's incredibly versatile yet still makes a strong statement. Try tucking it into black skinny jeans and combining with combat boots.