6 Different Women Styled the Same Dress — Here's How They Did It
Paid Content For
Nordstrom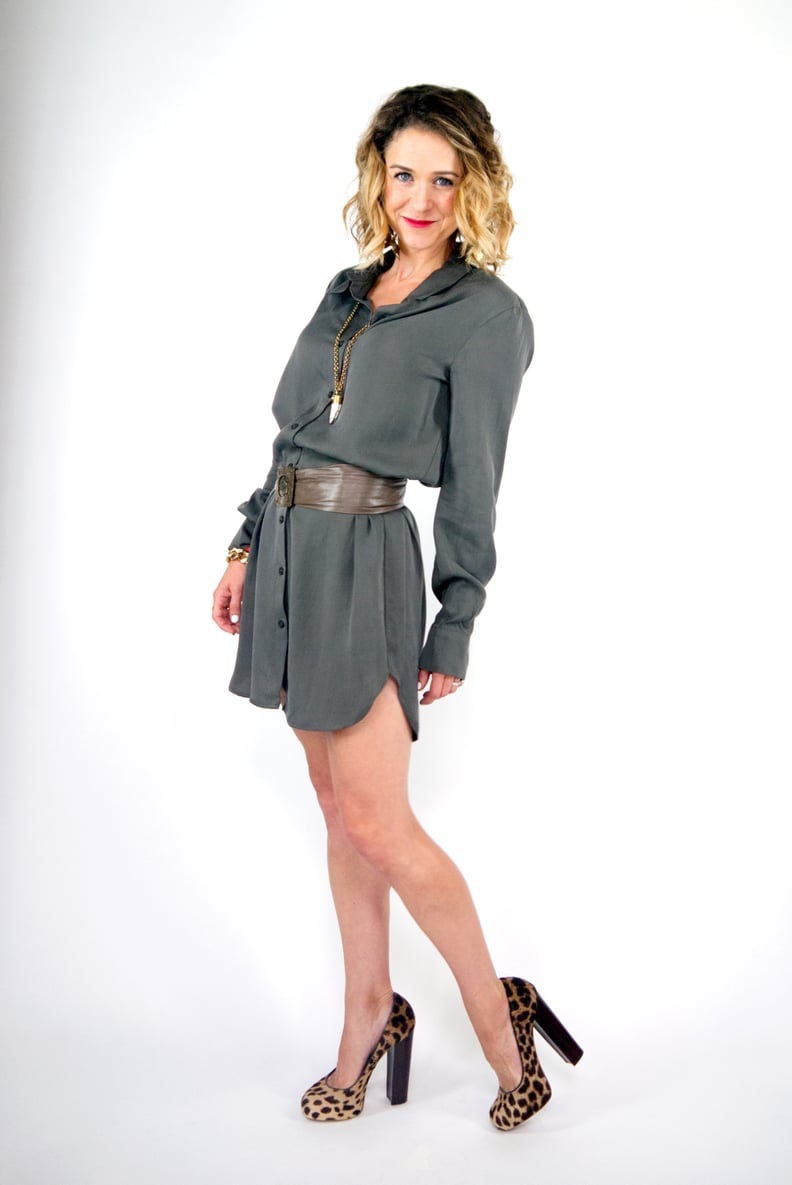 POPSUGAR Photography | Sarah Lipoff
POPSUGAR Photography | Sarah Lipoff
Ever glance around your office in admiration of the trendsetters around you, and think, "I wish I could wear something like that"? We know we have.
But when it comes to experimenting with different outfits, "wearing something like that" is just a matter of giving it your personal touch. If you don't like short hemlines, put on a pair of opaque stockings. If you wish something was more figure-flattering, tuck it in or cinch a thick belt at the waist. There are no rules. To prove it, we found six POPSUGAR staffers who were up to the fashion task of trying on a sharp button-front shirtdress and telling us how they felt about it.
The Dress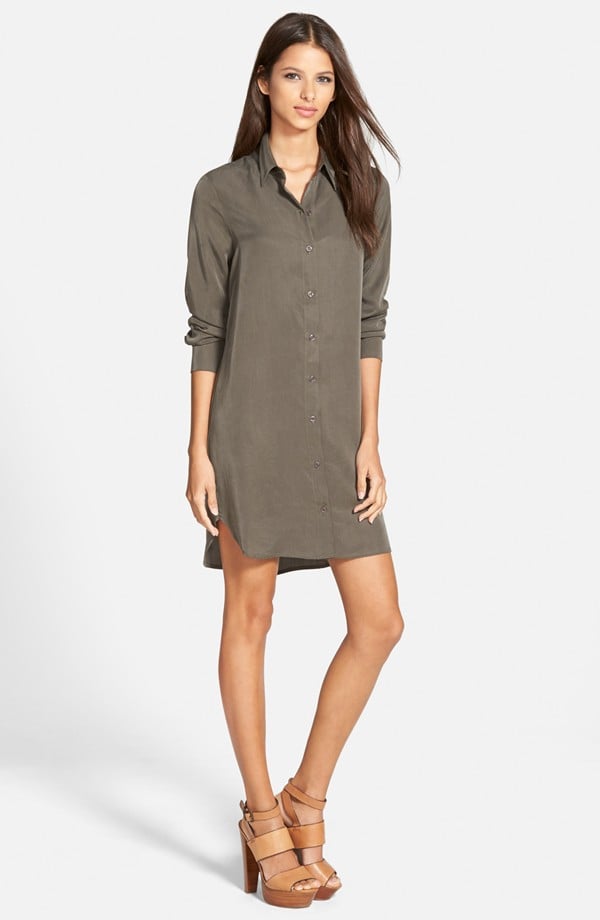 01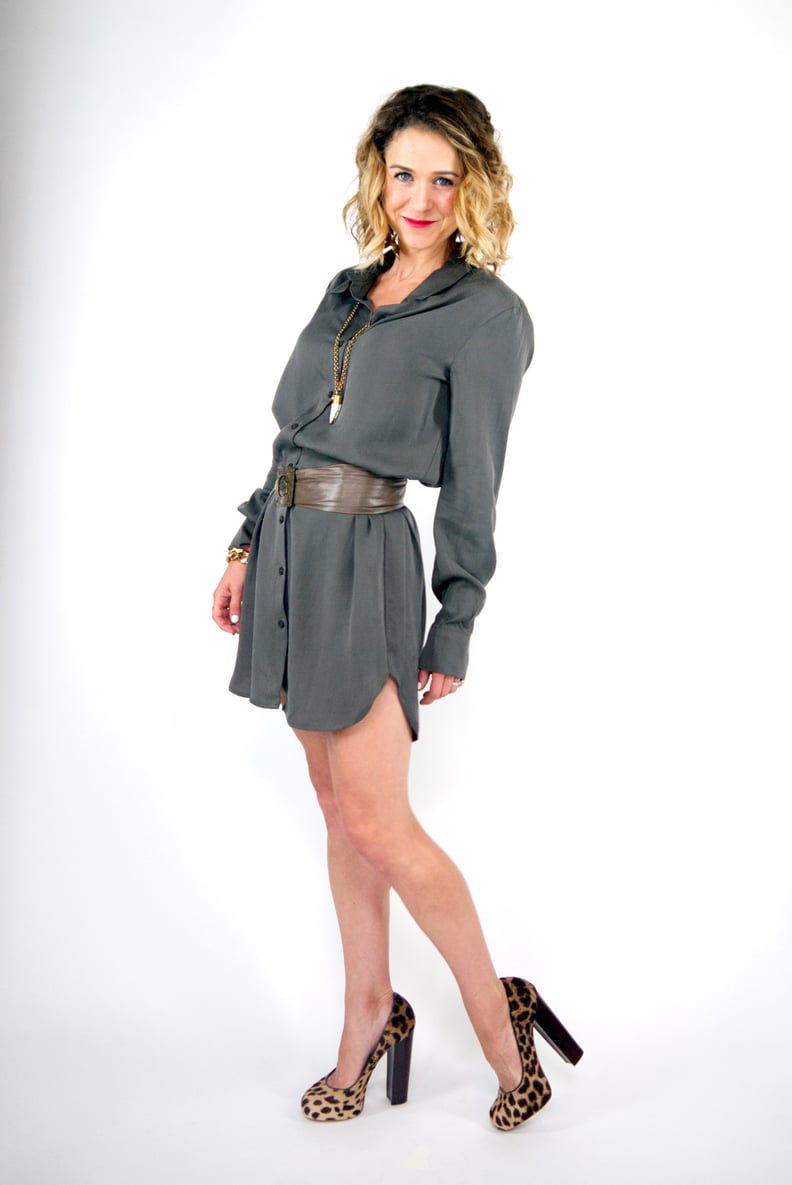 Céline van Riemsdijk, Director, Brand Partnerships
Height: 5'4"
How you styled it: When I first saw this dress on Nordstrom, I was a little unsure that it would work on my petite frame. When you have legs for days you can wear boxy pieces and still look feminine, but us short gals can't get away with as much.
I chose to cinch my waist with a one-of-a-kind vintage brass and leather belt to highlight my figure and raise the hem to a better length for my frame.
Like many fashion-loving ladies, much of my inspiration comes from Carrie Bradshaw, or rather, the great Patricia Field. This look was inspired by the episode when Carrie wears Big's button-down . . . belted, as a dress, with statement sky-high heels.
02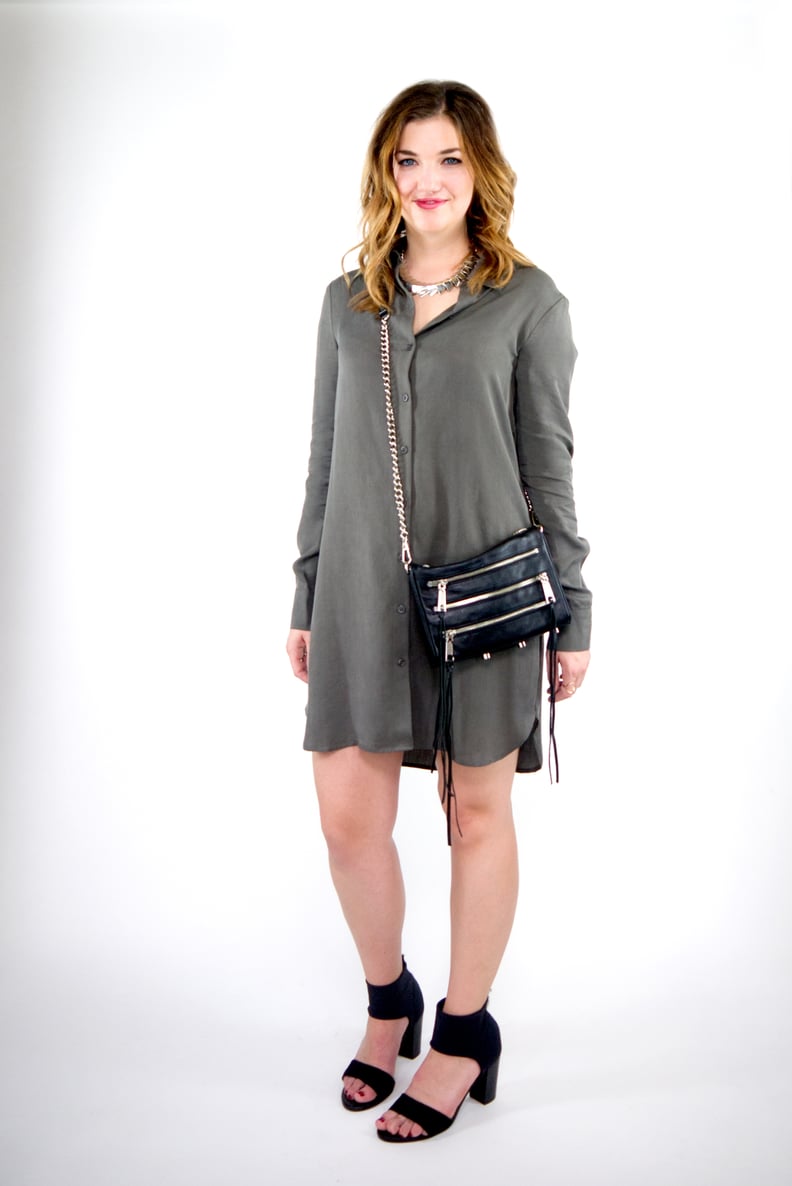 Taylor Saputo, Marketing Assistant, Influencer Programs
Height: 5'6"
How you styled it: Fall is all about the dark colors. I decided to pair this dress with a black heel, chunky silver necklace, black leather bag, and a vampy lip. I love this look because it brings together the vibrant feeling of Fall, with a darker, edgy vibe.
03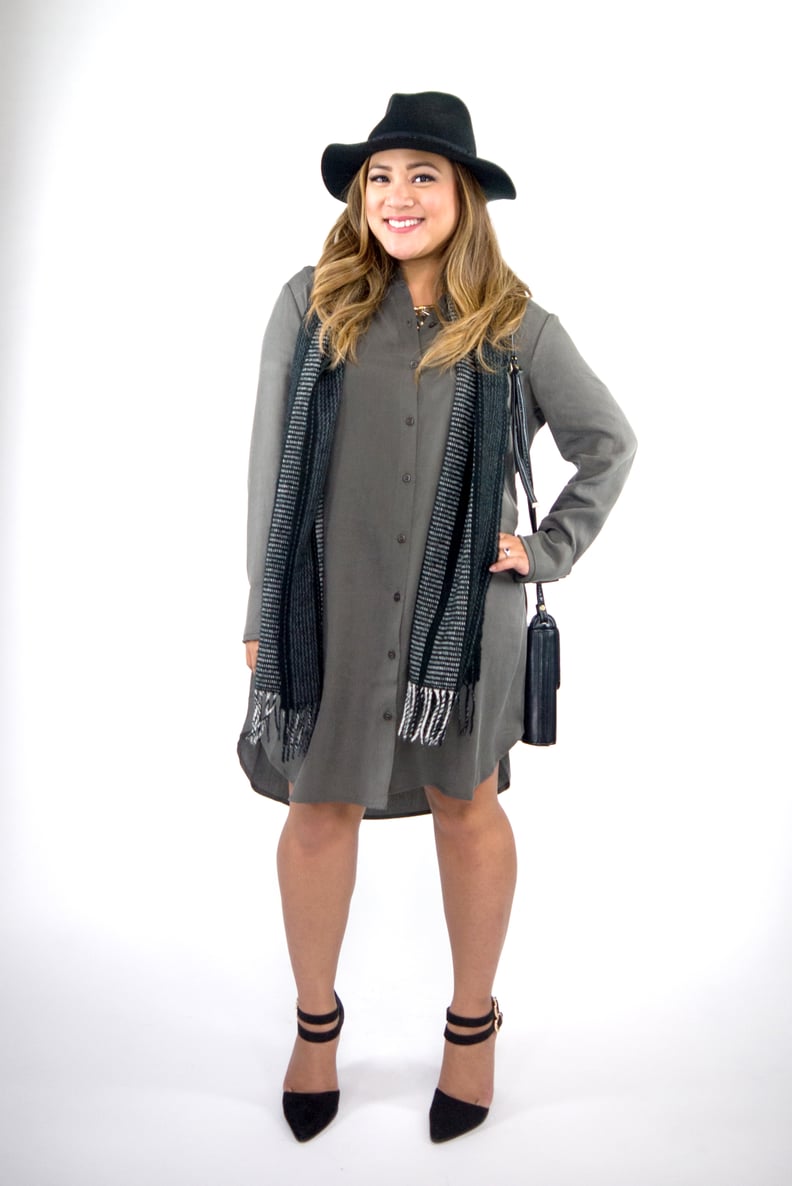 Michelle Zambrano, Marketing Coordinator
Height: 5'
How you styled it: I love to wear olive and you can never go wrong with wearing it with black. I always wear a hat, so it felt natural to make it work with this dress. I finished it off with a thrifted purse and cozy scarf.
04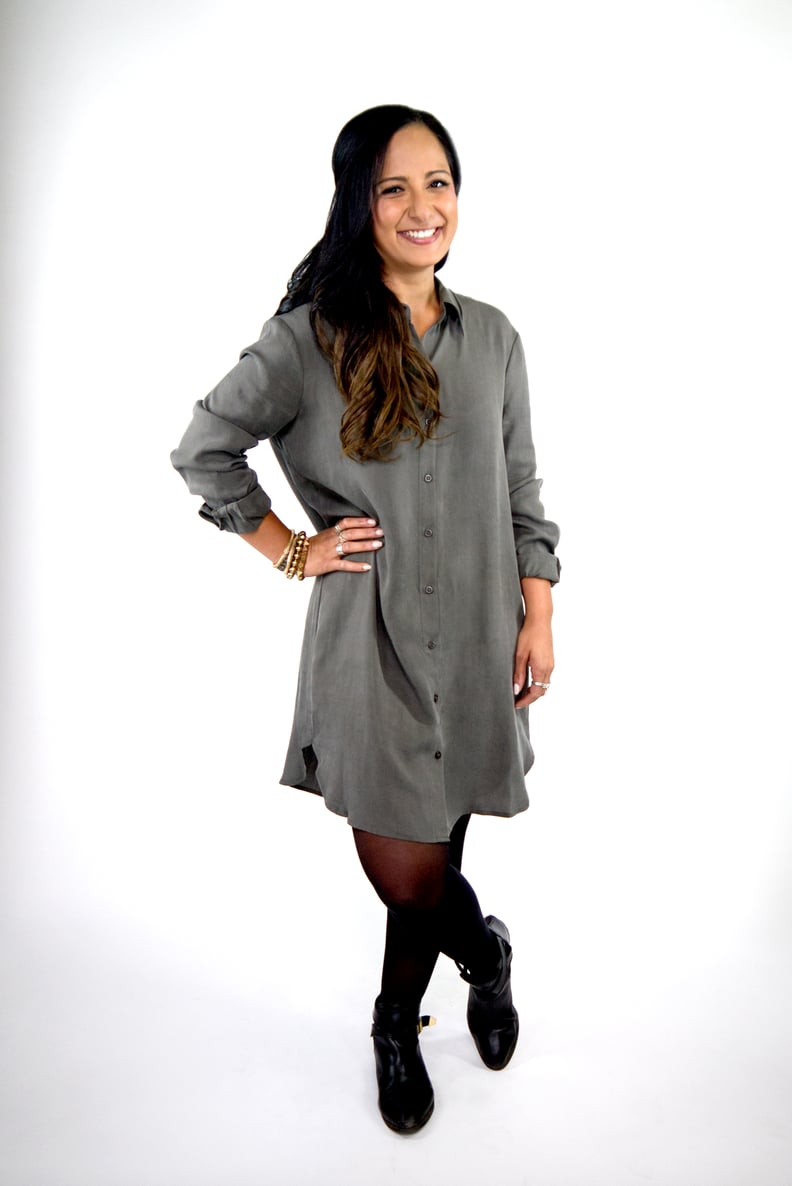 Sabrina Dhillon, Video Audience Development Manager
Height: 5'3"
How you styled it: I really like oversize clothing so I went with a larger size of this dress, and I just loved the length. And because I like grungy style, I wore as much hardware as I could.
05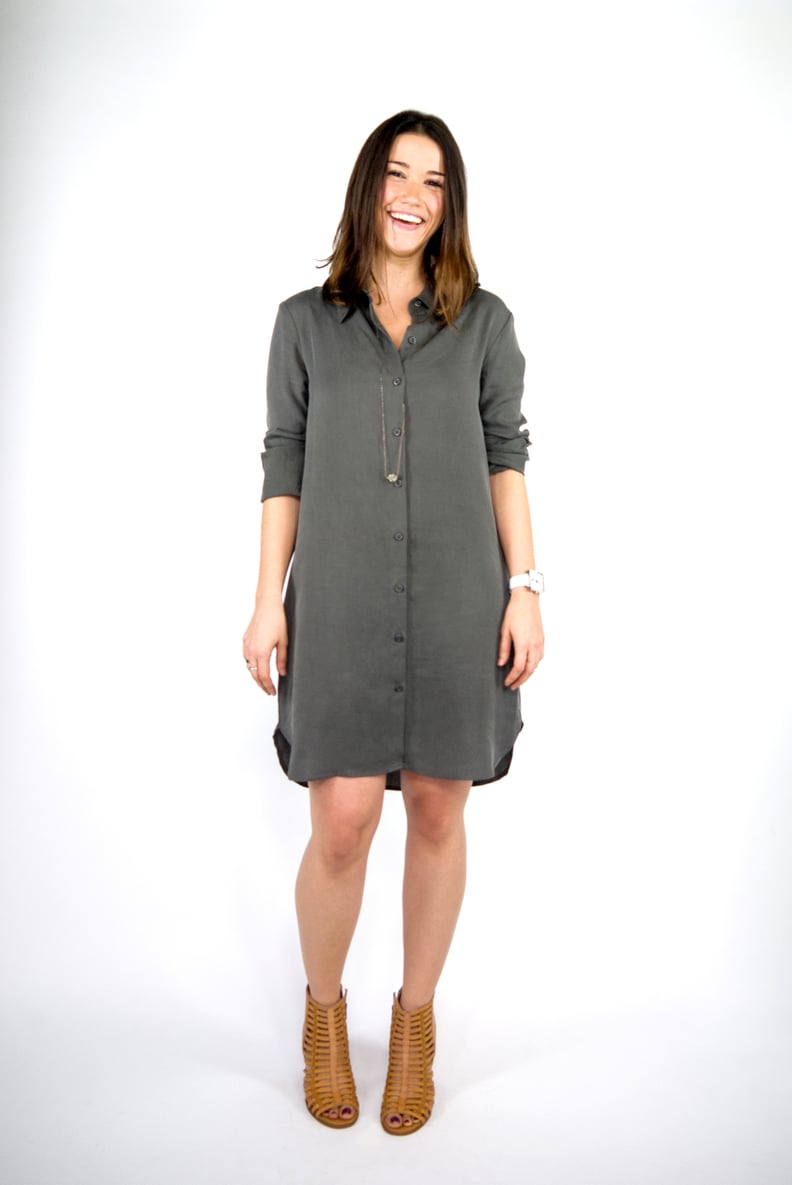 DeAnna Caggiano, Senior Product Designer
Height: 5'4"
How you styled it: I'm a minimalist so I wanted to wear thin, simple accessories. I rolled up the sleeves and wore this with my Dolce Vita neutral-tone cagey heels.
06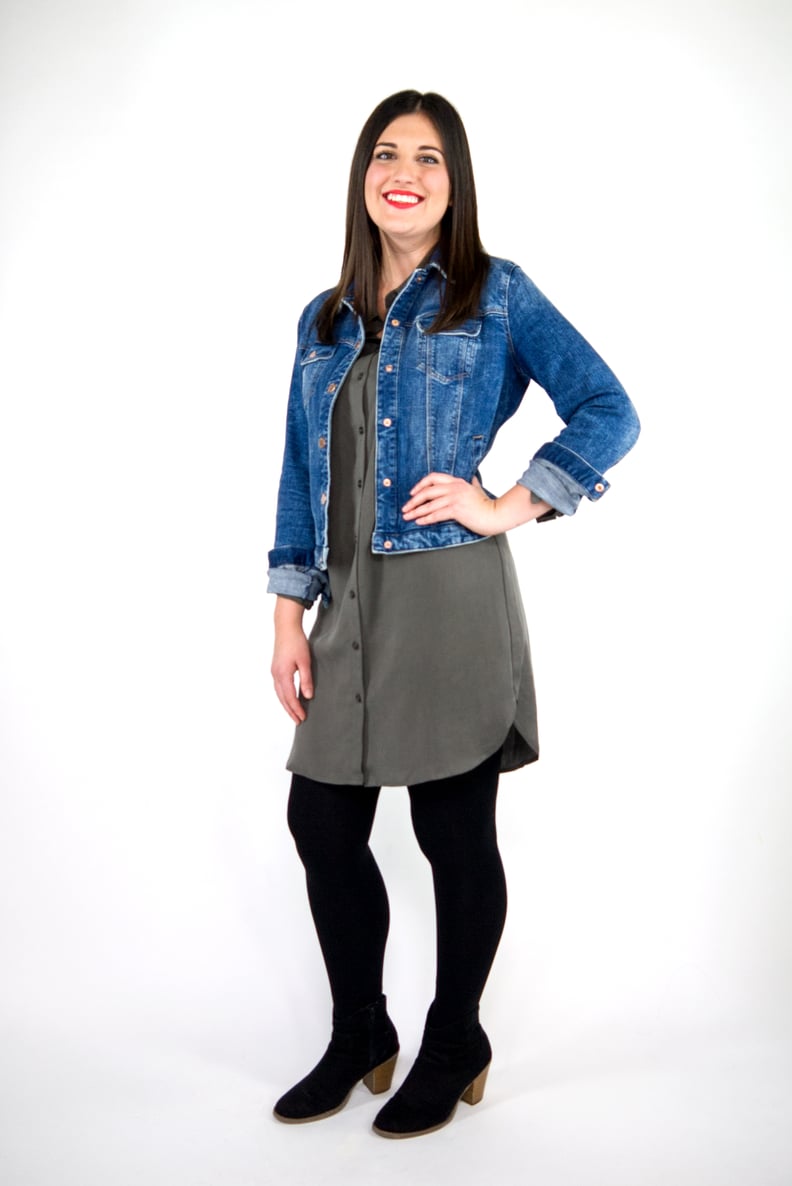 Erin Cullum, Editorial Assistant
Height: 5'4"
How you styled it: I love this dress and could totally see it becoming a Fall staple in my closet. I'm not exactly a fashionista, but I felt like I can style this and rock it.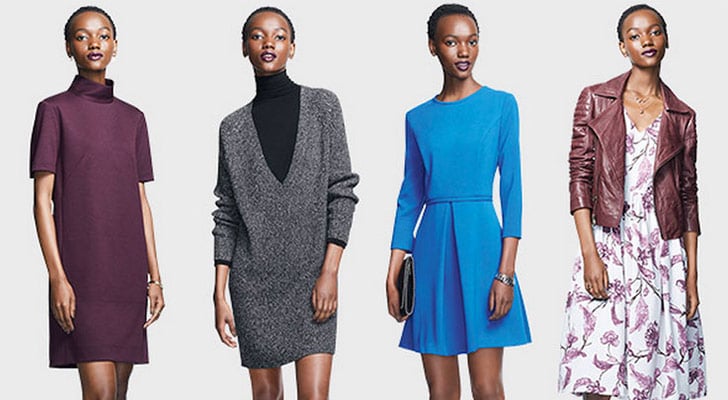 More From Nordstrom
From the classic A-line to the chicest shift dress, Nordstrom has your favorite Fall dresses that you need now. Shop now at Nordstrom.com.