'80s Fashion Trend in 2017
Fashion Trend of the Year: '80s Nostalgia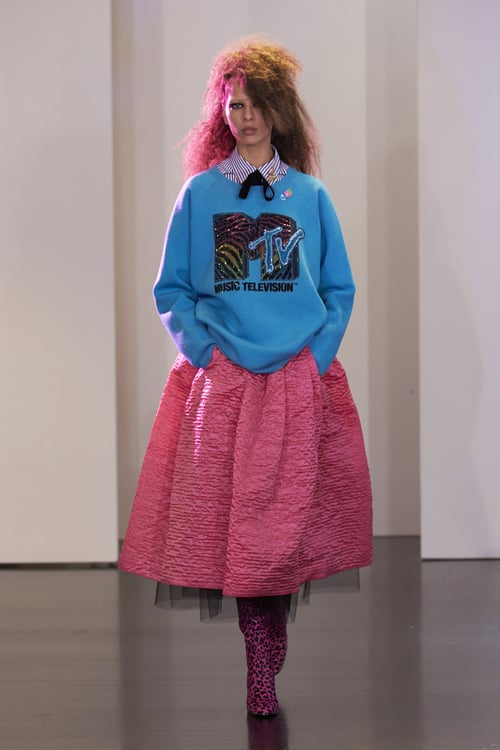 Marc Jacobs's Resort 2017 show was full-on '80s.
We should have seen this decade revival coming. For one, America's new president has both a look and policy agenda that seem more at home in the 1980s. But despite how you feel about Donald Trump, anyone can get on board with the fashion industry's take on the decade.
Popular looks will borrow the decade's emphasis on the waist and shoulders.
For her Spring 2017 collection, Isabel Marant presented a particularly wearable '80s vibe, putting a Parisian spin on ruffles, florals, and pinstripes. Other renditions of extreme '80s styles popped up at the Marc Jacobs Resort 2017 show, where models rocked crimped hair, shiny metallics, and oversize MTV sweatshirts.
Fashion loves to jump back and forth between decades. The wide-leg flares and bell sleeves of the '70s had a moment this decade thanks to labels like Gucci, Prada, Valentino, and Saint Laurent. And most recently, fashion girls fell back in love with '90s styles like overalls and chokers. This year is more about the 1980s, though, and popular looks will borrow the decade's emphasis on the waist and shoulders. Plan to be reintroduced to styles like puffy sleeves, white shoes, stirrup tights, neon colors, and bold logo merchandise.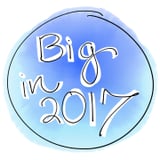 This is number 15 in our 15-part series on 2017 lifestyle trends. Check out the entire Big in 2017 feature to find out what else will power your style, friendships, and home life this year.