'90s Jeans Trend
We Never (EVER!) Thought We'd Shop This Trend
As POPSUGAR editors, we independently select and write about stuff we love and think you'll like too. If you buy a product we have recommended, we may receive affiliate commission, which in turn supports our work.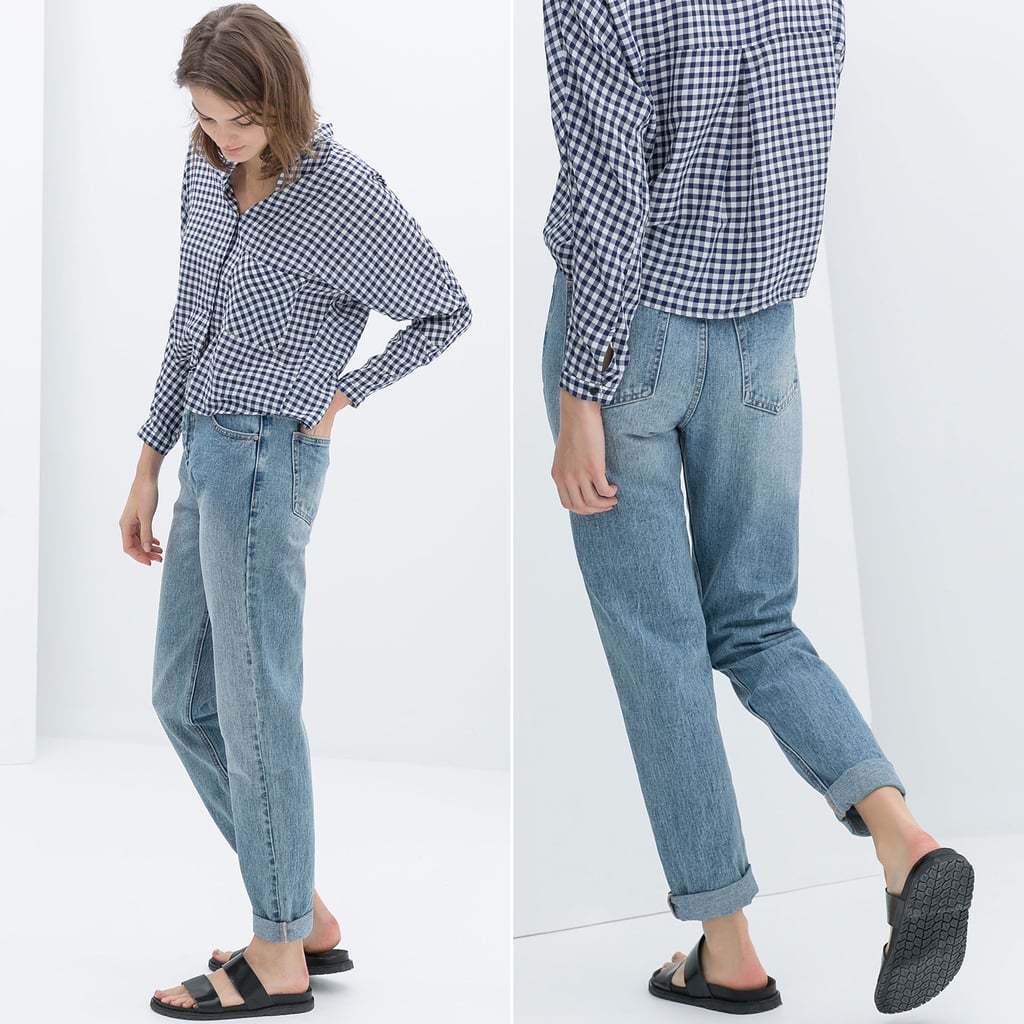 What, Mom didn't stockpile all her denim from the '90s, hoping that maybe, just maybe, her daughter would want to wear it one day? The recent spread of things like normcore and hipster style has brought the sort of jeans she was wearing back into vogue, meaning you can pick up a brand-new pair (seriously — Zara even labels its pair "mom-fit trousers").
While certain high-rise pieces are best pulled off with a tongue-in-cheek attitude, others will surprise you with how flattering they look (and how comfy they feel after spending the better part of a decade in skin-tight stovepipes). If you're the type of girl who lives in denim, consider adding a new piece to your collection. If you start experimenting with it now, we bet you'll have nailed just the right cool-girl update to the carpool-driver-circa-1998 look in no time. Shop our favorites below.
Photo courtesy of Zara