Abercrombie and Fitch Embellished Distressed Skinny Jeans
Seriously, How Good Are These Abercrombie Jeans?!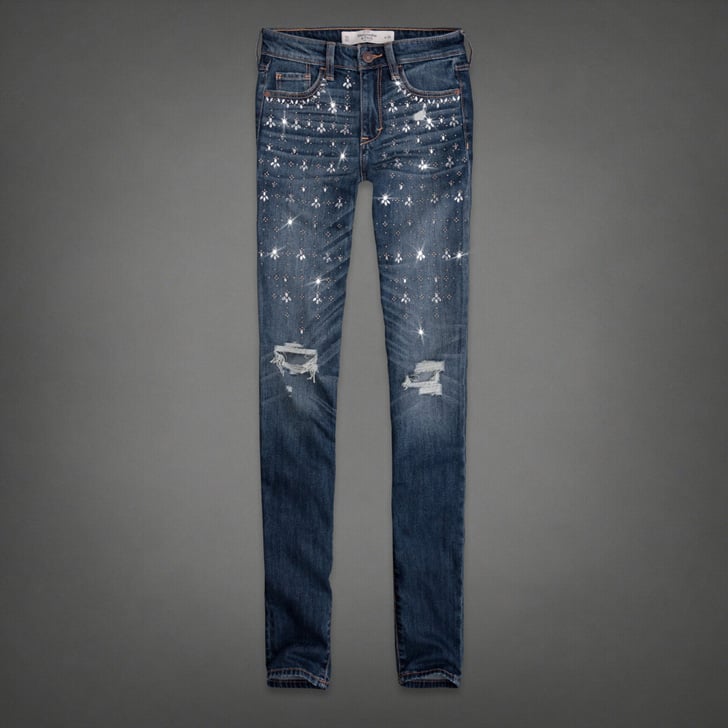 The piece: Abercrombie & Fitch Embellished High-Rise Super Skinny Jeans
The price: $38 (originally $128)
Why we want it: We were as shocked as you were to realize that we wanted something from Abercrombie & Fitch! The retailer had a special spot on our high school selves' shopping list, but since we graduated, our closets have been pretty devoid of the label. Still, these jeans are too perfect too ignore (and the sale price makes them even more tempting). They're the skinny fit we've gotten used to, and the distressing at the knees is just the right amount. But what really caught our eyes was the scattering of rhinestones — enough that it catches your attention, but well scattered so it feels luxe instead of over-the-top. Have we convinced you yet?