Altuzarra Fall 2014 Runway Show | New York Fashion Week
Is Altuzarra's Fall Line the Coziest of the Season?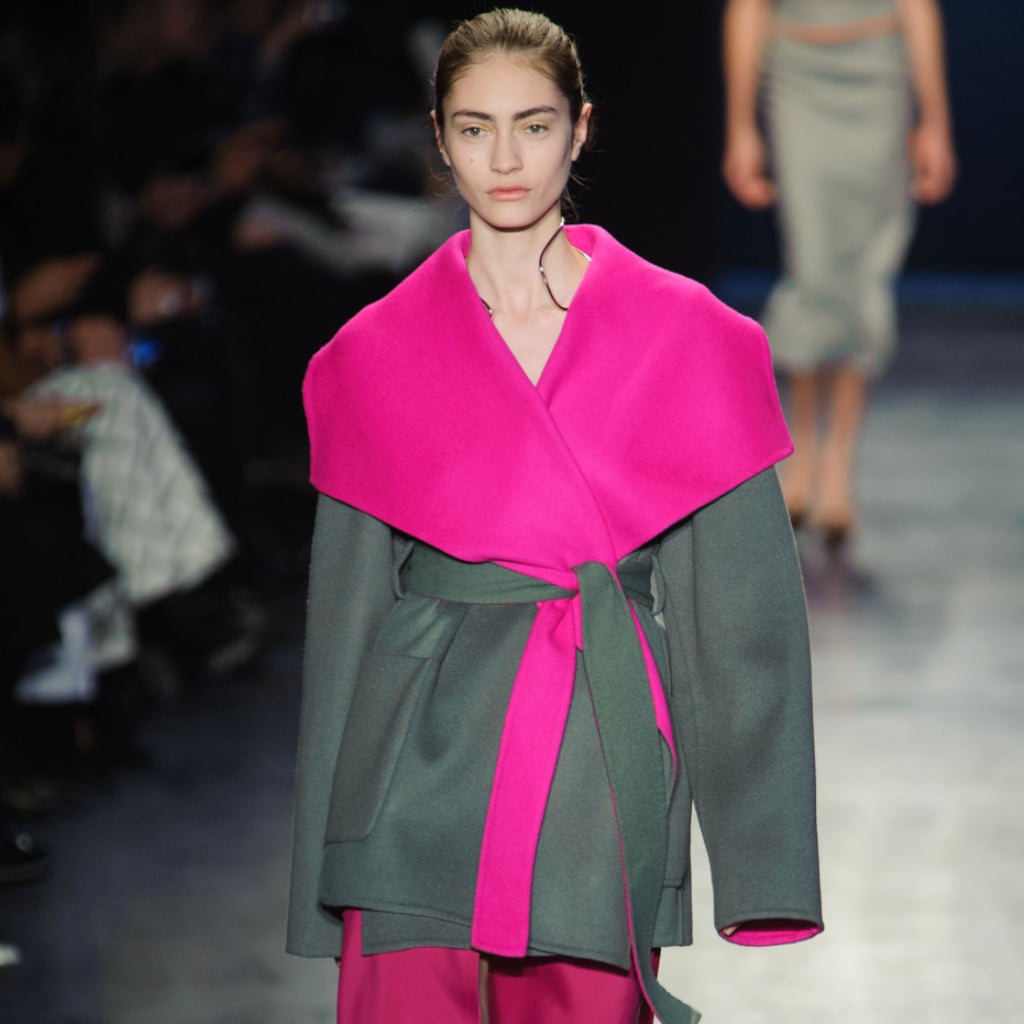 0
Is Altuzarra's Fall Line the Coziest of the Season?
Paging Sandra Bullock! It was hard not to picture the actress in one of the sharply tailored, color-spliced sheath dresses at the Altuzarra Fall 2014 show. (Seriously, Sandy. You'll want one.) Joseph Altuzarra referenced comfort and seduction in his show notes, and his cozy, enveloping coats certainly lured us in with their promise of coziness and sophistication. Whether it was wrap coats with pops of unexpected color under the collar, cocooned shearlings, or beyond-bold plaid mink jackets, the outerwear in the collection was hard not to obsess over.
If dresses are your thing, Altuzarra gave them special prominence. Slinky satin dresses flashed skin through strategic cutouts, while the aforementioned gray sheath dresses surprised with vibrant color. And handwoven dresses called to mind a fascinating combination of crochet and feltwork for an utterly textural take on bold color — he cited the emphatic use of color in his notes as a first for his collection — but with such extraordinary talent at such a young age, we can be sure it won't be the last.