Angelina Jolie With Black Leather Everlane Petra Tote
Angelina Jolie Just Switched Out Her Saint Laurent For WHAT?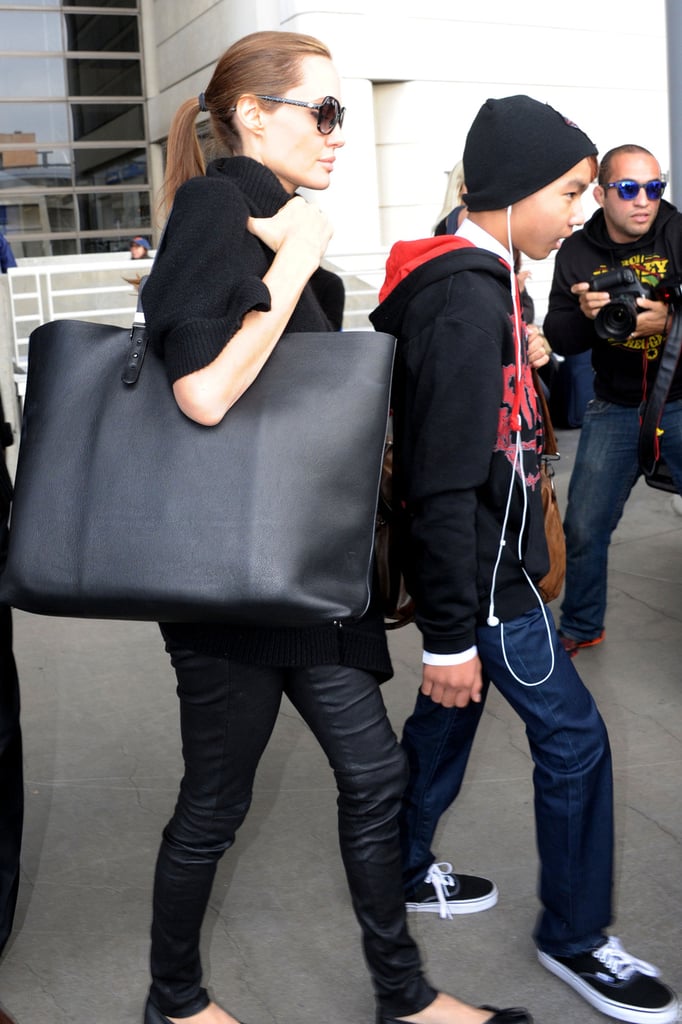 Angelina Jolie has a pretty standard style, and when she likes something, she likes it. We haven't spotted her out much in the recent past without her Saint Laurent Sac de Jour bag (prompting you to vote it the It bag of 2013), but it looks like the tides might have turned.
Arriving at LAX with her family, Angelina was carrying another black leather tote — but this one with a much more accessible price point. It's Everlane's Petra Portfolio and retails for $425 (read: much less than her Saint Laurent would cost you). Harbor any secret desires to be like Ang? Now's probably the time: get the bag before it sells out!