Angelina Jolie in a Tuxedo at the 2014 BAFTA Awards
How Did You Feel About Angelina Jolie's Red Carpet Tuxedo?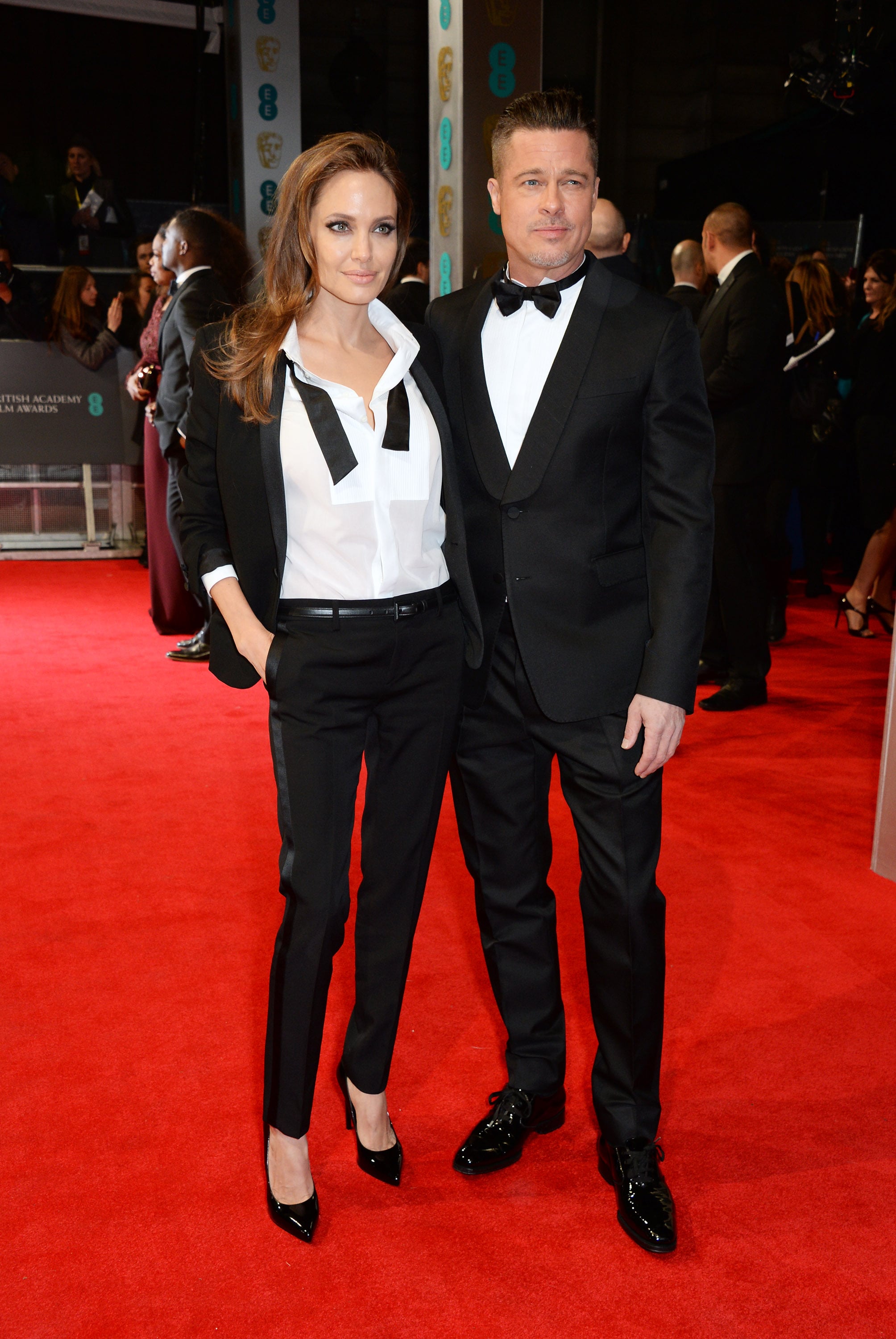 There's borrowing from the boys, and then there's outright theft — but it's hard to fault Angelina Jolie for wearing a tuxedo on the red carpet at the BAFTA Awards on Sunday when you consider how good she looked in it.
The actress, who attended the awards show with Brad Pitt, wore a Saint Laurent tuxedo and left her bow tie undone. It was a rakish look that's a big departure from her usual glamorous gowns, so we're wondering what you thought about it.
Vote in all of our BAFTA Awards polls here!