Anya Hindmarch Kellogg's Fashion Flakes
Tony the Tiger's Gone Seriously High Fashion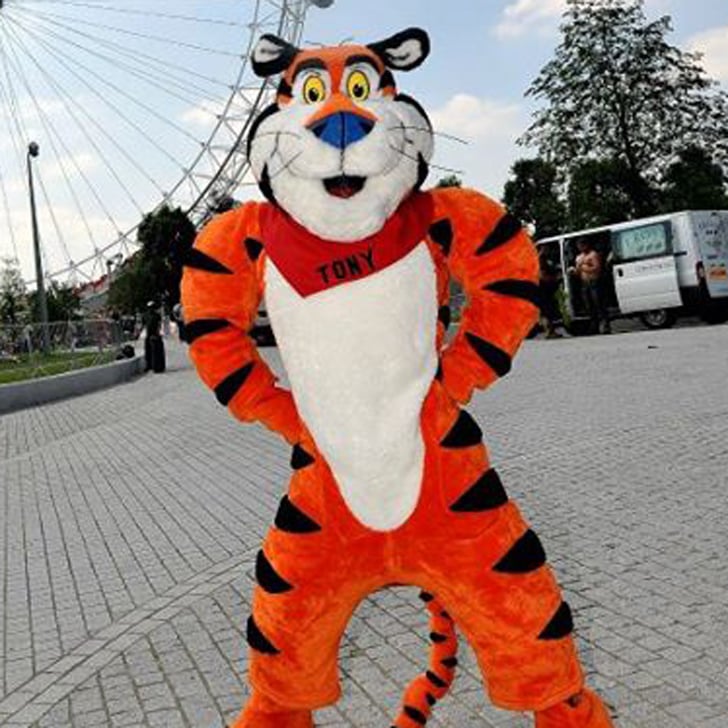 Source: Facebook user Kelloggs
We've always had a taste for the sweeter things in life, and that goes all the way back to our childhood cravings. So when we saw Anya Hindmarch bring together our two greatest loves — fashion and sugary cereal — on the runway, we were in heaven. The only shame was that beyond adding them to our ensembles, we couldn't actually indulge in the label's Fall 2014 clutches . . . until now!
Attention shoppers, blue-light special in aisle 13: limited-edition Kellogg's Fashion Flakes are available at select Anya Hindmarch stores and at Colette in Paris.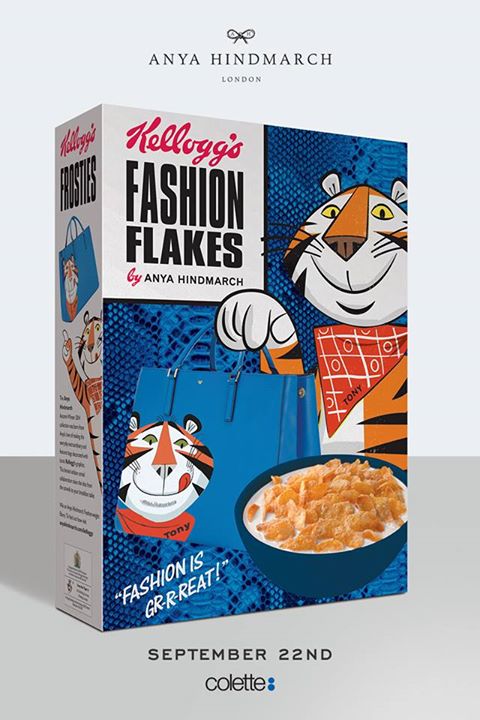 Source: Facebook user Colette Paris
Each box will go for $5.13 (a thrifty $1.15 above Walmart's list price) and they will surely fly off the shelves with hungry Paris Fashion Week showgoers at the ready. We think they're fabulous, but do you agree that they're gr-r-r-eat?