BCBG Max Azria and Lubov Azria Designer Interview
The Award For Cutest Couple of Fashion Week Goes to ... the Azrias!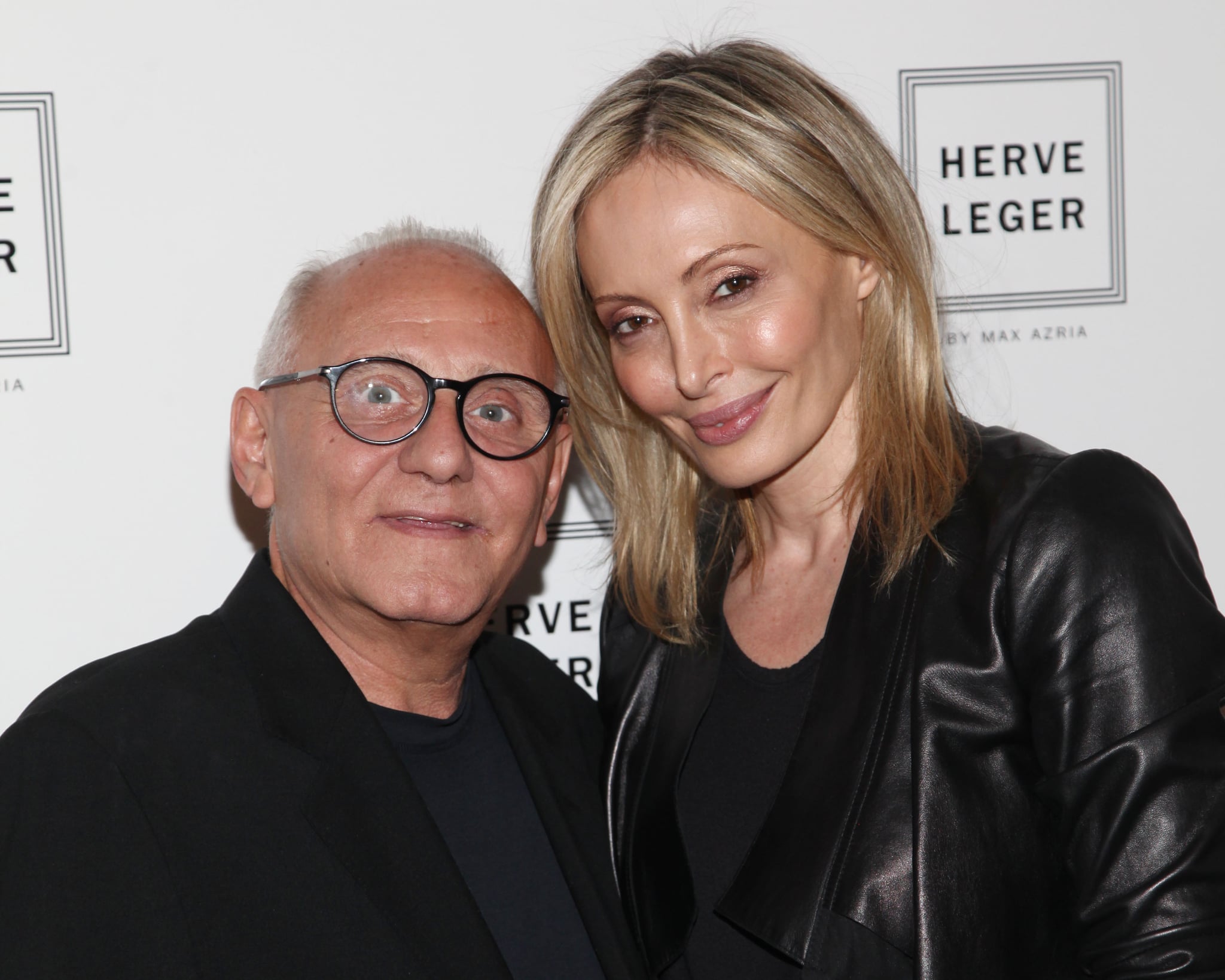 The fashion industry is not for the faint of heart, so when both halves of a married couple decide to go into business together designing clothes, how do they possibly make it work without throwing in the towel? Well, they need to be Max and Lubov Azria, for starters. The two — he's founder and chairman, she's the chief creative officer — have been married for more than two decades and working side by side for just as long on both BCBG Max Azria and Hervé Léger. It's no secret that under Lubov's influence, the brands have evolved into some of the leading contemporary design houses. So, what's their secret to success both on and off the runway? Now, with their Fall 2014 collections completed, we went backstage to make them tell it like it is.
POPSUGAR: Be honest — how do you two work together?
Max: I start the sentence, she finishes the sentence. She starts the sentence, I finish the sentence. We are perfectly matched.
PS: No disagreements?
Max: Even if she disagrees, she's cool with me. And even if I disagree with her, I'm cool with her. So it's OK. It's really amazing. I'm very lucky.
PS: Can that be true, Lubov? That easy?
Lubov: Very much so. I think the difference is that his office is way on the other side of the building, and I think we have a lot of mediators between us!
PS: Ha! So, is it a divide-and-conquer type of working relationship?
Lubov: Oh, I think Max is very global and very detail-oriented. We've been working together for the past — we've been married for 22 years, so we'd been working together, I'd say, probably for 22 years. During that time, we've established a respect level. You do one thing, you do the other. So it's been really great. He lets go. I think the hardest thing in the fashion industry is to let it go. And he's been so beautiful. He's my mentor.
PS: And when you're not working, are you ever able to leave the work at the office? Or are you always thinking about it?
Lubov: I let it go. We have six kids together. I have three of my own, and so you have to let it go. You have to be their friend and not the boss.
Max: We talk, we breathe, we talk, we walk, we are cool. Really cool.
Lubov: But I don't think there's balance. I think when you are in fashion, there's no balance in life. I mean, if you want balance, go into . . . I don't know what other industry there is! Well, not the one with the flashing lights and the one that you worry about the way the hem lays on the dress. Wrong industry!
PS: Going through the creative process for two different brands must add a whole other layer of complexity. How do you manage overseeing both? Do you have a favorite child?
Max: First of all, the difference between Hervé Léger and BCBG Max Azria is so big. Yeah. So when you're sitting in this chair, you're thinking a certain way, and when you're sitting in this chair, you think another way. As a matter of fact, we make it work very well.
Lubov: I have an amazing team. I have a team for BCBG runway and then I have a team for Hervé Léger. And the Hervé Léger team is very different. So the moment you walk into that room, it's a completely different energy. They're stretching things and molding things. BCBG is all about the cuts and everything else. So I think it's . . . You're in love with both in a different way.
PS: With BCBG as the unofficial kickoff to New York Fashion Week, do you ever stress about going first?
Max: No, no, no. My wife and me, we really look at how we can make the woman more attractive. We don't care what the trends are. We care about making clothes, to make you look beautiful — that's it.
PS: And when the week's done? What do you both do then?
Max: I think I'm going to go to sleep!