Backs of Red Carpet Dresses at the Met Gala 2014
POLL: Let's All Talk Back
On the red carpet for tonight's Costume Institute Gala at the Metropolitan Museum of Art, there were glamorous gowns from the likes of Taylor Swift and more than a couple of women in Zac Posen — plus plenty of sexy numbers — and we loved checking out each and every one. But when you get down to it, it's entirely possible that the best views were as they swished away.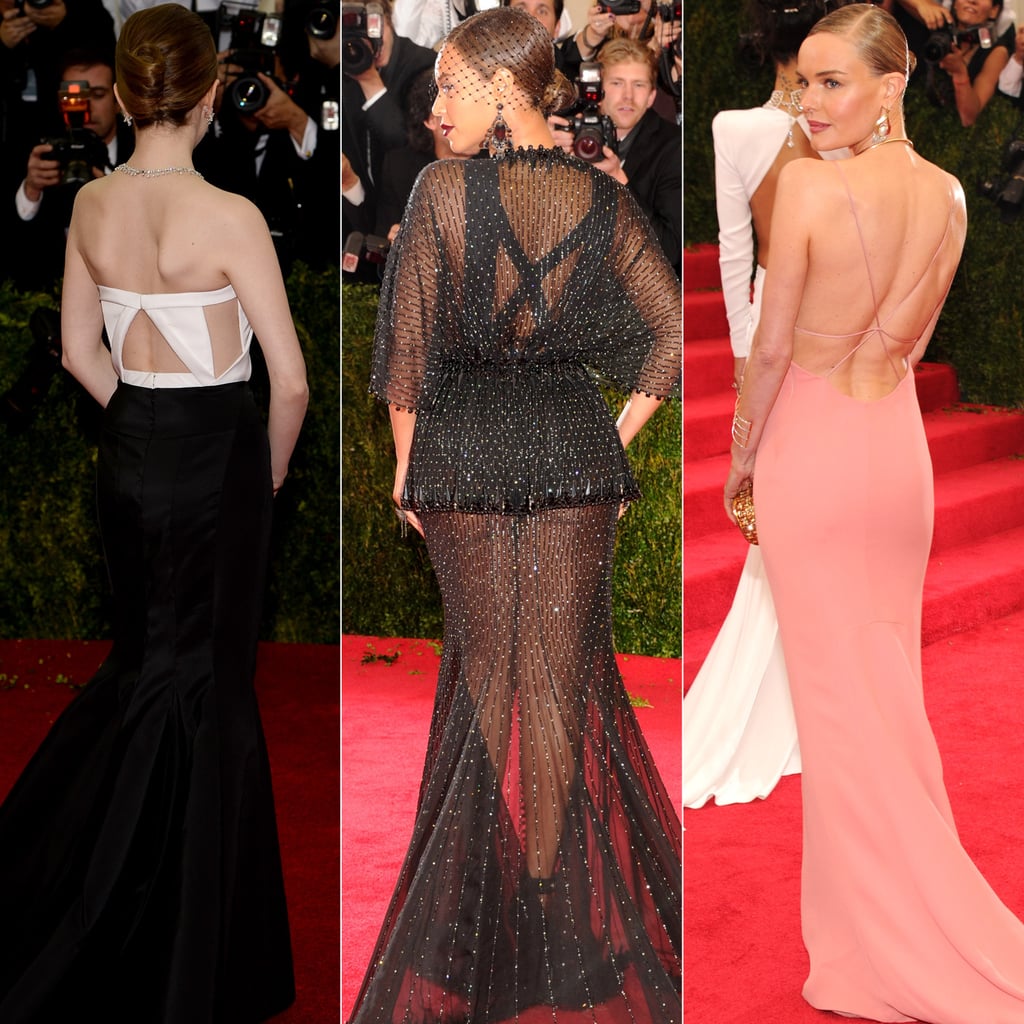 Anna Kendrick's seemingly simple J. Mendel was beautifully constructed when viewed from behind, and Beyoncé's Givenchy Haute Couture number — jaw-dropping from the front with its embellished crystals, stones, and studs — was a force of nature when seen from the back. Kate Bosworth's Stella McCartney dress, while sleeker, had a sexy open back we loved.
Another black and white dress, this time Hailee Steinfeld's Prabal Gurung, was spectacular from behind, and the best view of Taylor Swift's Oscar de la Renta creation was surely as it walked up the carpet staircase. Rihanna, too, in a crisp white two-piece, was particularly fierce when viewed from the back.
With options that were sexy and others purely glamorous, which was your favorite? Take a second glance above and then vote below.