Bella Hadid's Joe's Jeans Campaign Spring 2016
Bella Hadid's Joe's Jeans Campaign Offers a Handful of Spring Styling Solutions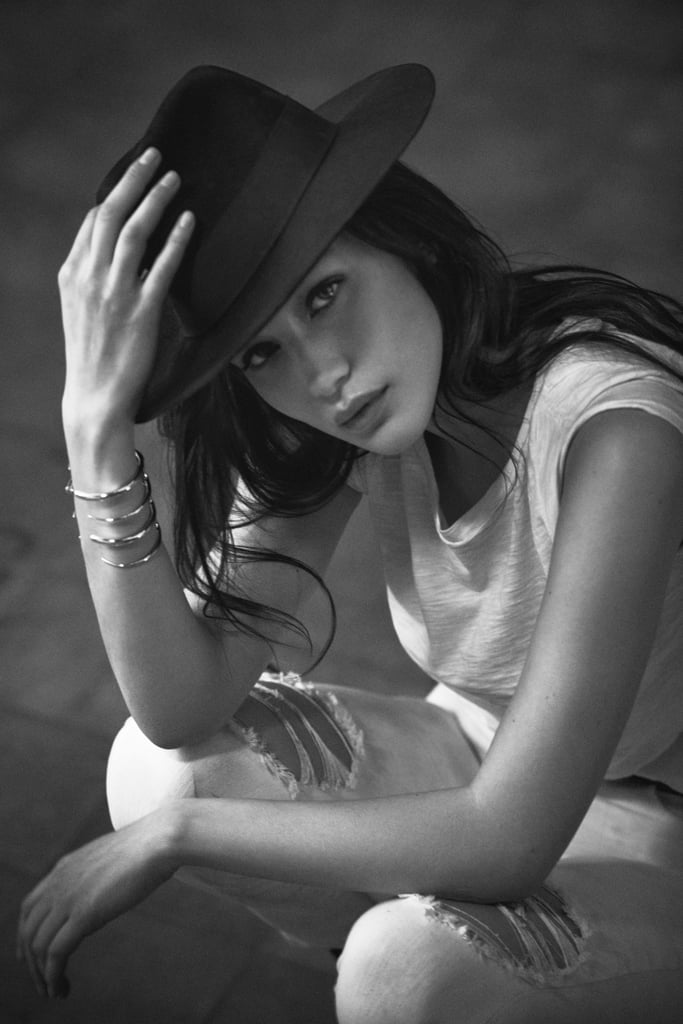 0
Bella Hadid's Joe's Jeans Campaign Offers a Handful of Spring Styling Solutions
When you know you've done a job well done, it's nearly impossible not to want to share the news, especially via social media. So when Bella Hadid opted to show off her Joe's Jeans campaign, posting a pic of herself in front of her enlarged black-and-white campaign photo, we couldn't help but relate. The It model was proud of her work, and considering how stunning she looked, she had plenty of reasons to be.
Scrolling through the ads, though, we were also pleasantly surprised. Not only was Bella proving her top-model title, she was also offering some Spring fashion tips. Adding a blazer, statement earrings, a cuff, and a hat to basic jeans and tees, her warm-weather outfits were immediately amped up — easy hacks as we begin to leave all those layers at home.
Keep scrolling to see the images as well as the 'grams. Keep it up, Bella! You're on a roll!