Best Bridesmaids Dresses by Body Type
These Are the Best Bridesmaid Dresses For Every Body Type, According to an Etsy Expert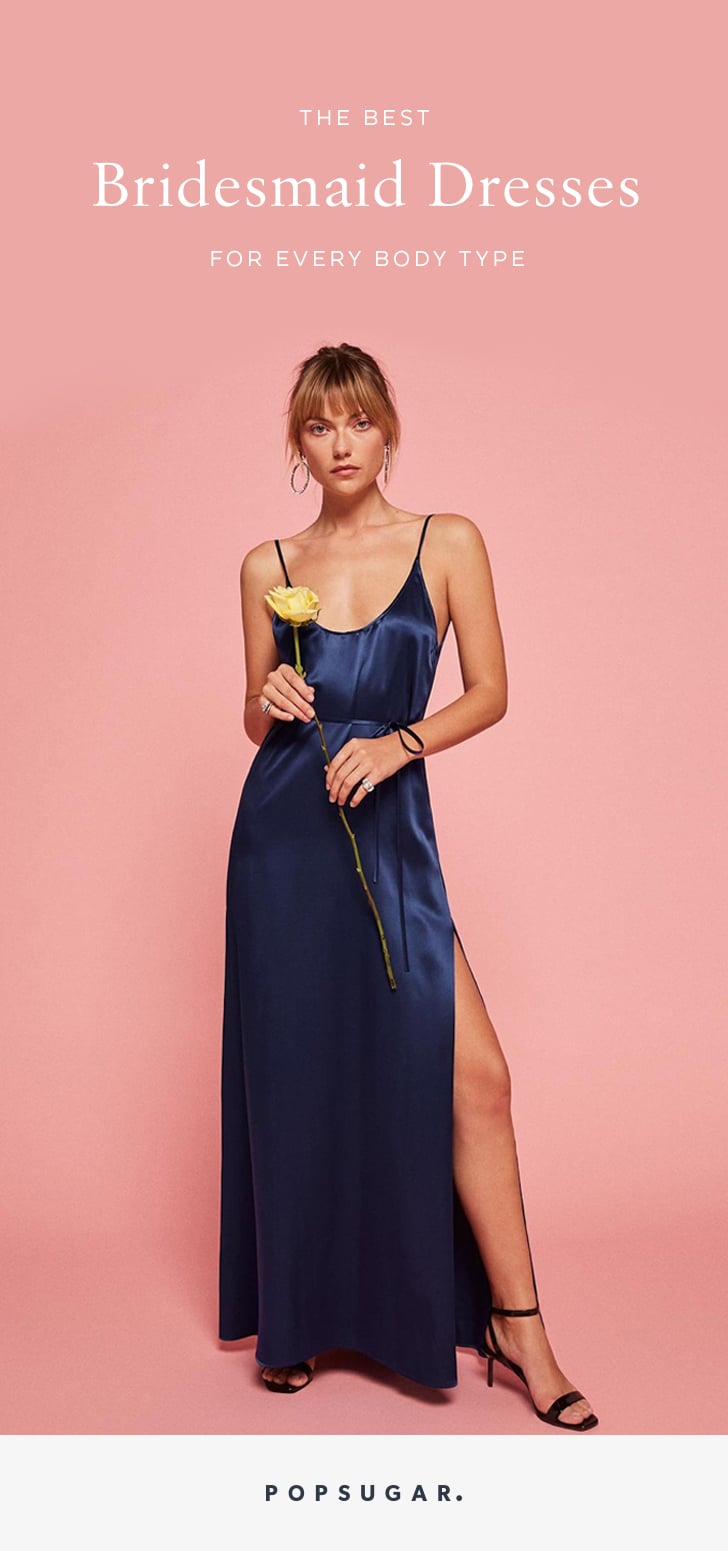 Choosing a bridesmaid dress can be overwhelming. With a handful of different people involved, it seems impossible to choose a design that pleases everybody. But what brides should remember is that one size doesn't fit all. Rather than making all of their closest girlfriends choose one style, they should be focusing on choosing a number that truly flatters each girl's unique body type.
Brides have often turned to Etsy when choosing their engagement rings and now more than ever, women are heading to the online marketplace to choose bridesmaid dresses too. To learn more about the right styles of bridesmaid dresses to search for, we spoke with Etsy Trend expert Dayna Isom Johnson. Dayna broke down a few different silhouettes and explained why they work best on certain women.
Petite
"For a petite frame, choose a bridesmaid's gown that has has an A-line." This style will help elongate the body and the silhouette helps create proportion.
Big Bust
"If someone has a bigger bust, choose a bridesmaid dress that has keyhole details or opt for a one-shoulder dress. Both of these styles give you more support."
Hourglass
"For an hourglass figure, try a wrap dress or any gown that has ruching details. This really helps draw the eye inward creating a slimming silhouette to that already beautiful hourglass shape."
Pear-Shaped
"If you have a pear-shaped body, opt for an A-line gown or a dress with straps. This helps bring the eye up and calls less attention to the bottom half."