Best Dressed at SAG Awards 2015
Which Star Was Best Dressed at the SAG Awards?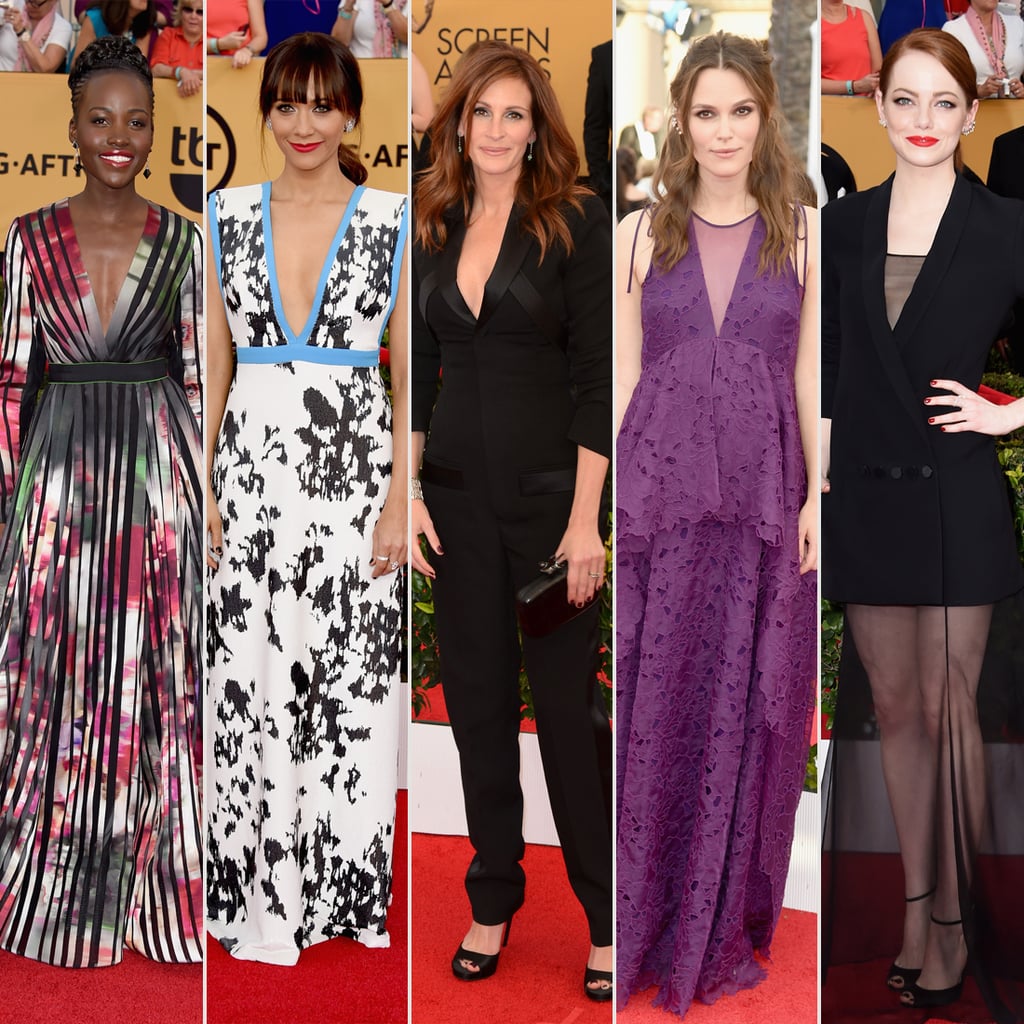 Since we're already calling the SAG Awards red carpet the most stylish of the season, it goes without saying it'll be hard to choose the best dressed. But the stunning looks Lupita Nyong'o, Rashida Jones, Julia Roberts, Keira Knightley, and Emma Stone flaunted deserve some serious recognition.
With Emma in a tailored Dior Haute Couture number and Julia working pants in a sleek Givenchy jumpsuit, we were already talking about the bold, menswear-inspired statements. But then Keira Knightley showed off her baby bump in a delicate Erdem gown, and Rashida Jones and Lupita Nyong'o turned heads in floral print, choosing Emanuel Ungaro and Elie Saab, respectively.
Ultimately, we couldn't contain our excitement. The only way to settle down? By choosing a favorite look! Scroll down to make the most important decision of the night.
Lupita Nyong'o
Rashida Jones
Julia Roberts
Keira Knightley
Emma Stone