Best Red Dresses at the Oscars 2015
Which Red Dress Was Truly on Fire?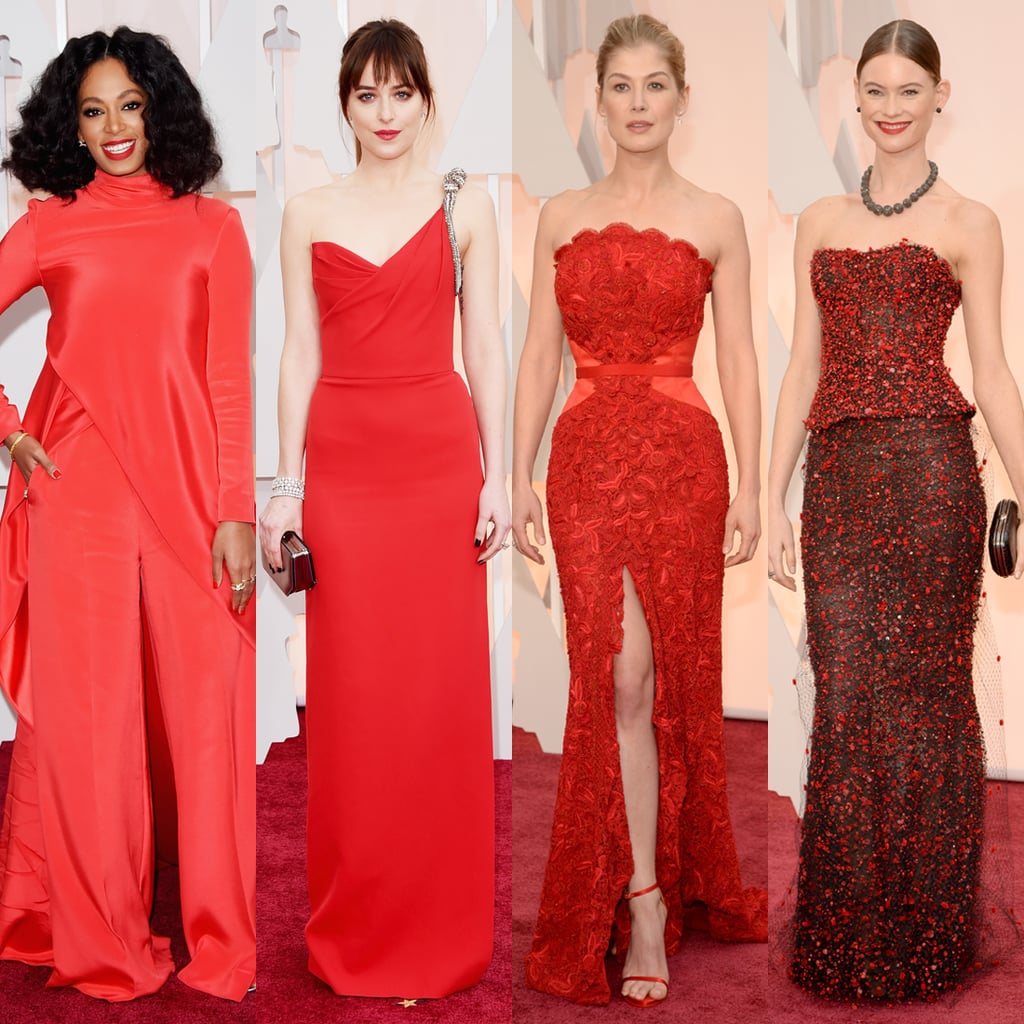 Red — it's a color that signifies love, passion, and heat. And tonight, it was the trend we couldn't get enough of. Solange Knowles skipped a dress for a bold pants look, Fifty Shades of Grey star Dakota Johnson smoldered in Saint Laurent, Gone Girl actress Rosamund Pike sparked our interest in a custom lace Givenchy number, and Behati Prinsloo caught our attention in Armani Couture. Clearly, red was the hottest color on tonight's red carpet, but who wore it best? Decide for yourself whose look was truly on fire.
Solange Knowles
Dakota Johnson in Saint Laurent
Rosamund Pike in Givency
Behati Prinsloo in Armani Couture