Best Work Bag 2018
Finally! The Perfect Work Bag That Fits Your Laptop and Looks Stylish
As POPSUGAR editors, we independently select and write about stuff we love and think you'll like too. If you buy a product we have recommended, we may receive affiliate commission, which in turn supports our work.
If you're anything like me, your everyday handbag is your life. I carry all my must haves, from my gym shoes to my laptop and half my makeup collection. I've spent years searching for the perfect commute bag, and at long last I discovered this Cuyana Oversized Carryall Tote ($265). Finally something that is worth the price!
There are a few requirements I look for in the ideal bag. Firstly, a tote silhouette is a must because it's so simple to dig through and carry. I also like a good, quality leather that I know will last. Additionally, I'd like something I can mix and match with all my outfits yet still look stylish with.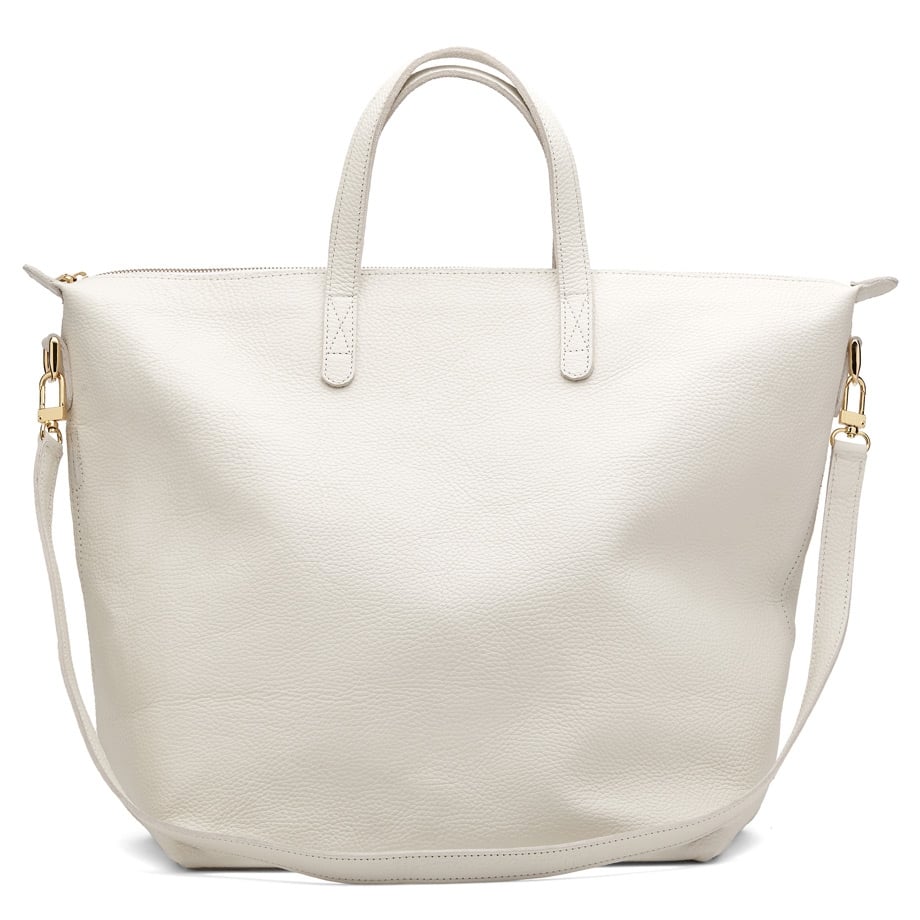 This bag has two added bonuses that completely sold me: a zipper and a crossbody strap. Being able to close the top is great for security reasons, especially when you take public transportation. The strap is a total selling point because it's rare to find large bags with them. You can use it as an overnight bag or it's great on the plane when you're traveling. It's even large enough for a 15-inch laptop!
I've had my bag for a while now and can't get over how much I love it. It's comfortable and looks chic, and people constantly ask me where it's from. I love the beige shade, but it also comes in white, navy, and black. So stop carrying that old bag you hate and treat yourself to this convenient and cool choice.