Beyonce's Grammys Dress Designer Michael Costello Interview
Meet the Man Who Created Beyoncé's Gorgeous Grammys Gown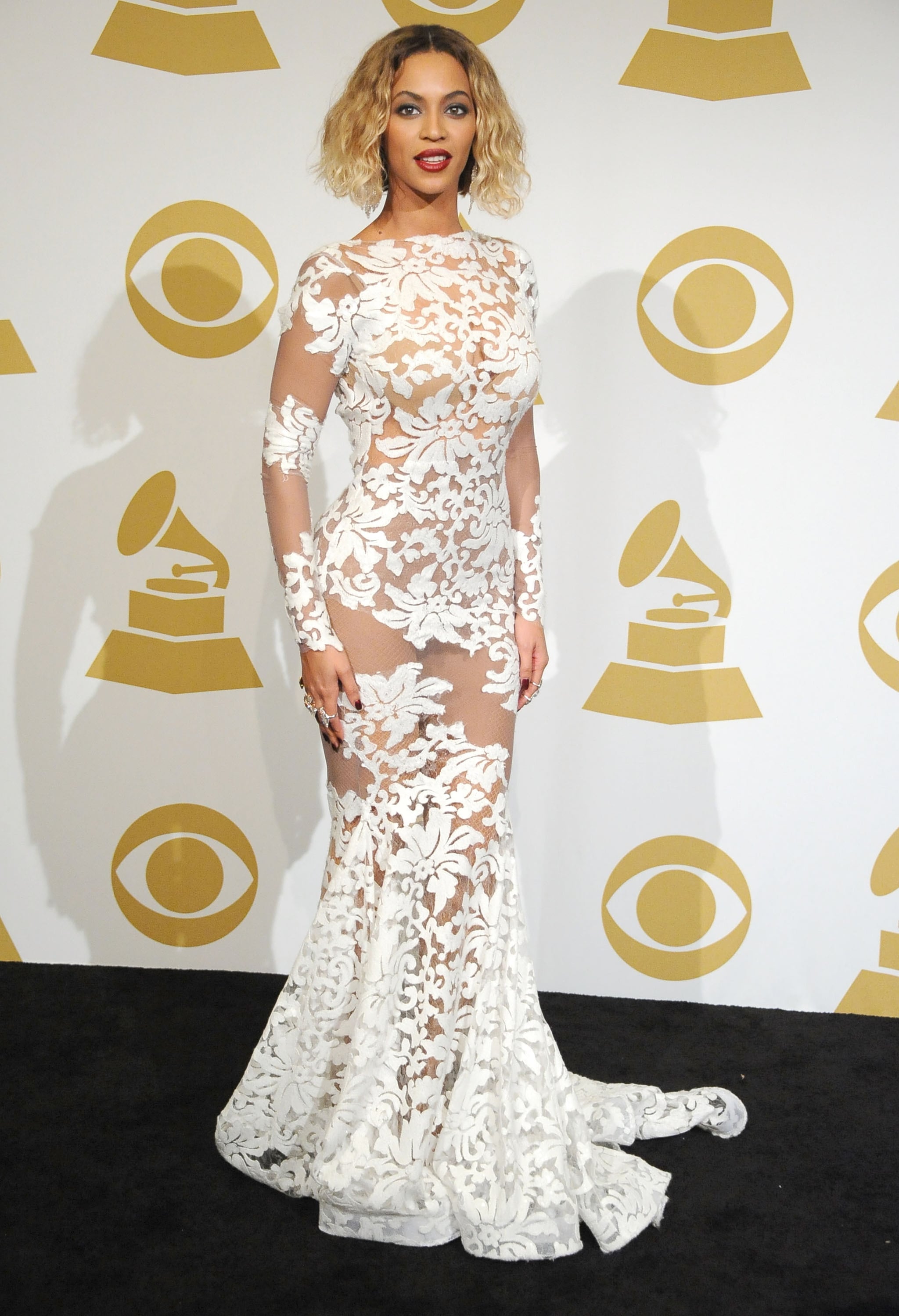 Every week, we bring you the best shoppable fashion and lifestyle stories from the editors at InStyle.com, including this interview with Beyoncé's Grammys gown designer, Michael Costello.
Beyoncé may not have turned heads on the red carpet at Sunday night's Grammy Awards, but that's only because she didn't actually walk down it. However, all eyes were glued to the star the second she took her seat inside the show in a stunning white dress. The designer behind the most talked about look of the evening? 31-year-old L.A.-based designer and Project Runway alum Michael Costello. How did Queen B end up wearing his floating design at music's biggest night? From a party with Diddy that started it all, to a secret dress stash hidden in Costello's design studio where the dress came from, he gave us all the scoop on that magnificent gown.
InStyle: How did your gown end up on Beyoncé in the first place?
Michael Costello: About two weeks ago, I was at a Golden Globes after-party hosted by Diddy and Beyoncé's stylist, Ty Hunter was there, and he told me he wanted to "come and see me" for Grammys. As soon as we knew what day he was coming, we went out and bought a new chandelier, we bought new mannequins, we started making new pieces for her right then and there! When he came in, he saw a few options that he liked, but he said he wanted to do something 'naked.' So that's when we hit up the secret stash.
IS: Wait, a secret stash? Tell us more!
MC: Yes, it's a collection of dresses that we keep hidden upstairs, and we never show it to anyone, but we brought it down and [Hunter] was like, 'Yes!' He loved it. The dress wasn't even ready yet. The zipper wasn't installed, the neckline wasn't finished, but he saw something in it, and he knew she was going to love it. The dress is a part of the "Winter Wonderland" collection I'm showing at New York Fashion Week — everything [in the collection] is pretty much naked and transparent with lacy fabrics; it's a take from Winter and all white, with little pops of color.
For more on how the dress was created and Costello's plans for New York Fashion Week, visit InStyle.com.
More:
Beyoncé and Jay Z's Best Couple Moments
See Beyoncé's Transformation
Taylor Swift Shares What She Wears For Girls' Night Out