Brie Larson Oscars Dress Interview
Brie Larson Just Dropped a Major Bombshell About Her Oscars Dress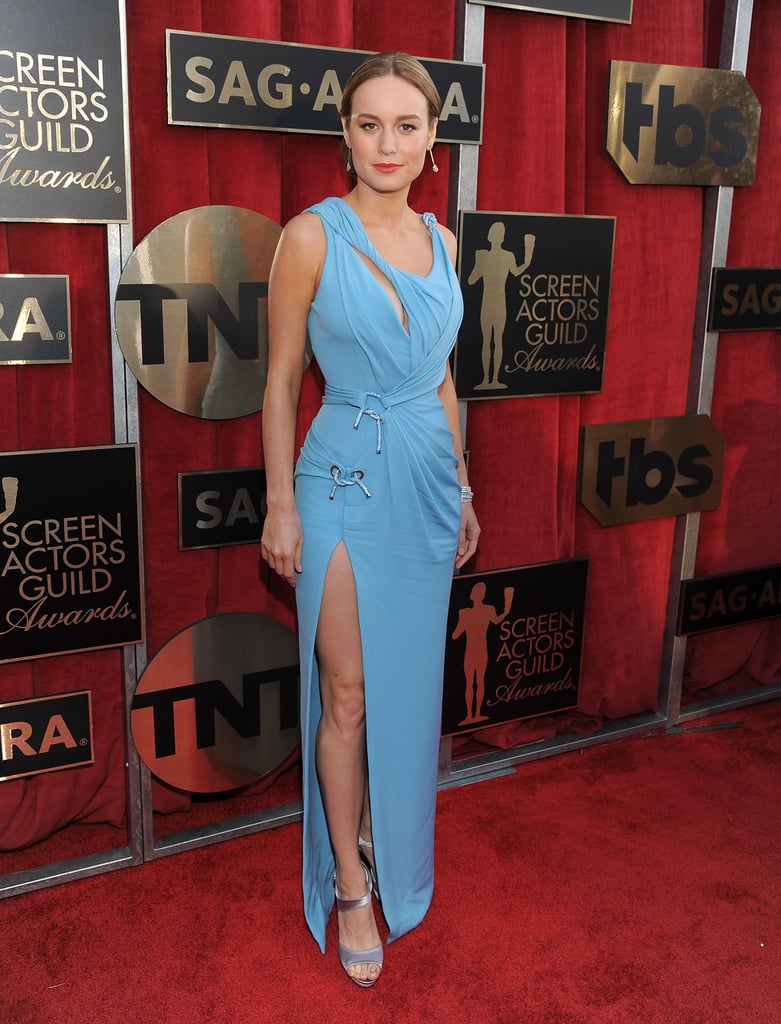 0
Brie Larson Just Dropped a Major Bombshell About Her Oscars Dress
Brie Larson has been one to watch style-wise this award season, with each red carpet dress turning out better than the last. With help from stylist Christina Erlich, Brie has ranked among the best dressed women of award season thanks to looks including her Calvin Klein at the Golden Globes, Emilia Wickstead at the Oscars Luncheon, and Atlier Versace and the SAG Awards.
In a new interview with WWD, Brie opened up about her thoughts on style — and gave some major hints about what to expect from her at Sunday's Oscars.
WWD reports a rumor that Brie will be going with a dress from Gucci. And whether or not that proves to be true, Brie said that she's had a hand in designing the look. She recalled two other instances when she worked with labels for unique pieces: Miu Miu for the 2014 Met Gala and Calvin Klein at this year's Golden Globes.
"For my Oscar dress, it's similar," she told WWD about collaborating with a designer. "I really want it to be special and encompass colors and visions that are meaningful to me."
Not that Brie is getting too used to this red carpet thing — her ideal style is much more relatable.
"Just because I wear fancy dresses on weekends doesn't mean in my heart of hearts I'm not a jeans and t-shirt person," she said.