Source: POPSUGAR Photography / Diggy Lloyd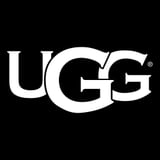 There's no style quite as enviable as the California cool girl's. To channel the West Coast looks you're loving, we've partnered with UGG to share the most trusted outfits.
Stateside and around the world, every destination has its must-try foods and one-of-a-kind sights. But, even better, each place has got an unmistakable style all its own — and that's what all us fashion girls really care about. When we think of the coolest ladies gracing our Instagram feeds with #OOTD magic, no one compares to the quintessential California girl. With her relaxed vibe and eclectic taste, she radiates trendy vibes and makes us wish we could all hone in on her go-with-the-flow approach to life. Read on to see how you can channel a bit of her spirit with four of her most trusted uniforms.