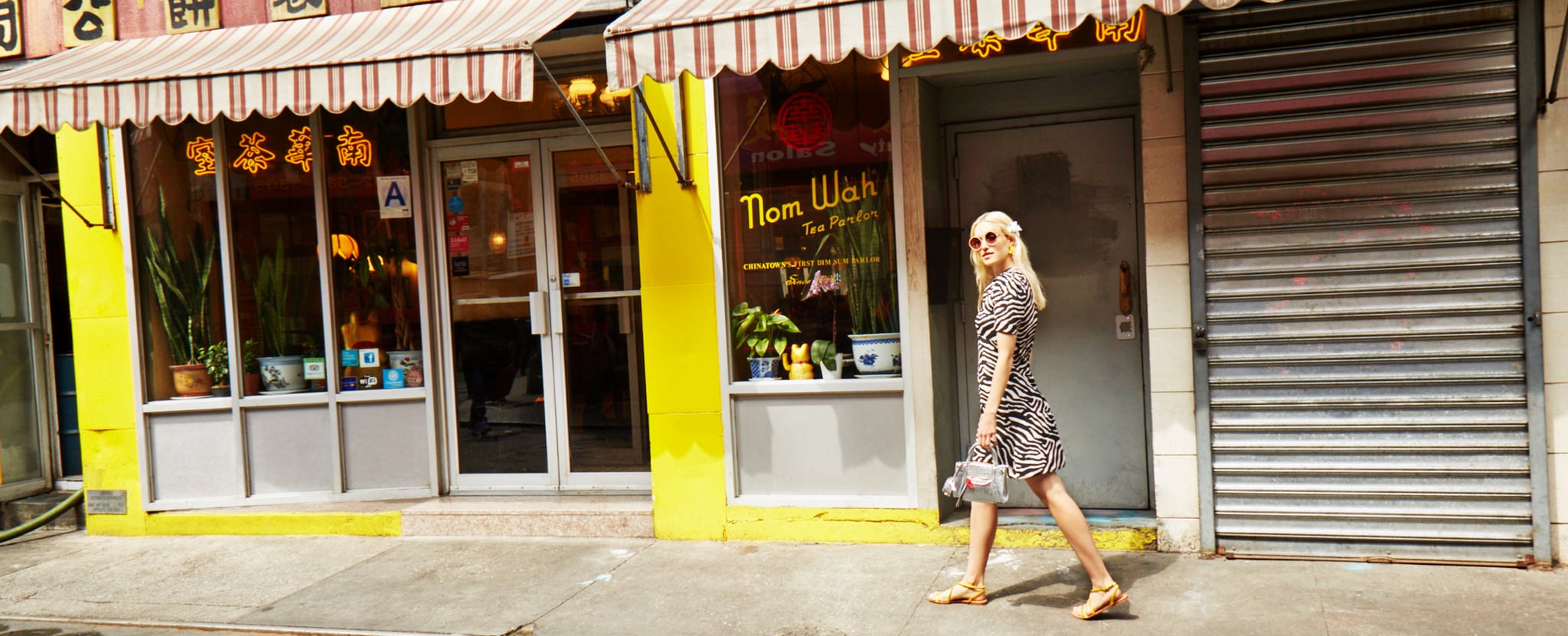 Image Source: POPSUGAR Photography / Diggy Lloyd
Carlotta Kohl Interview
Everything You Need to Know About Instagramming Your Summer Road Trip, Straight From an It Fashion Photographer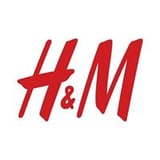 As part of the
Hers & Mine campaign
, we've partnered with
H&M
to bring you fresh inspiration that will help fuel an unforgettable Summer of style and travel.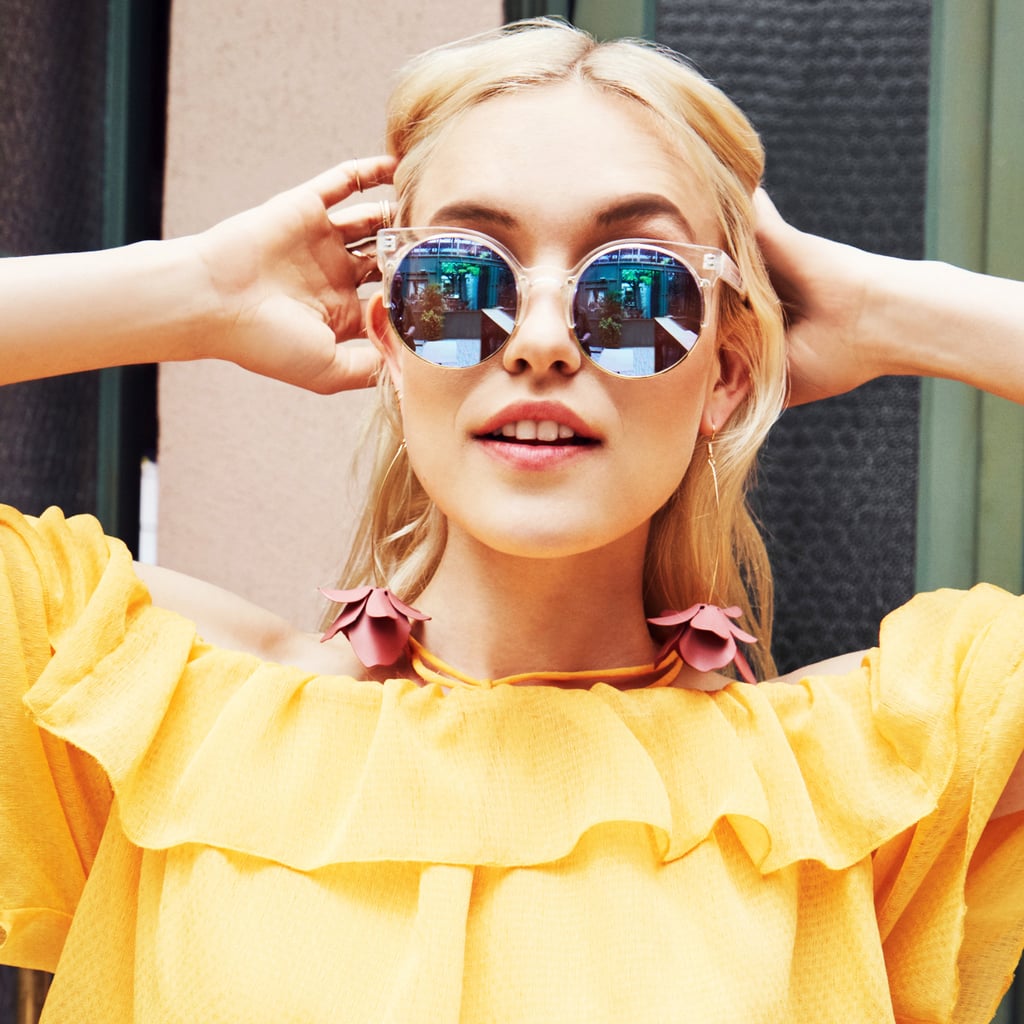 Image Source: POPSUGAR Photography / Diggy Lloyd
Perhaps one of the best parts about taking a Summer road trip is the envy-inducing photos you're sure to snap along the way. After all, if it's not on Instagram, it didn't happen, right? This season, we're taking notes from none other than
Carlotta Kohl
, a model, up-and-coming photographer, and all-around Insta-queen. Whether she's exploring the bluffs of Montauk, island-hopping around Greece, or taking a retro diner tour through Georgia, one thing is for sure: she has a knack for making us want to drop everything and skip town immediately.
We recently spent the day with Carlotta to pick her brain on all things travel and style: how to find the perfect backdrop on the go, her secret sauce for creating a feed that's all kinds of goals, and her favorite vacation-ready pieces. Keep reading to get to know the triple threat and learn the recipe for an unforgettable and highly 'grammable Summer of your own.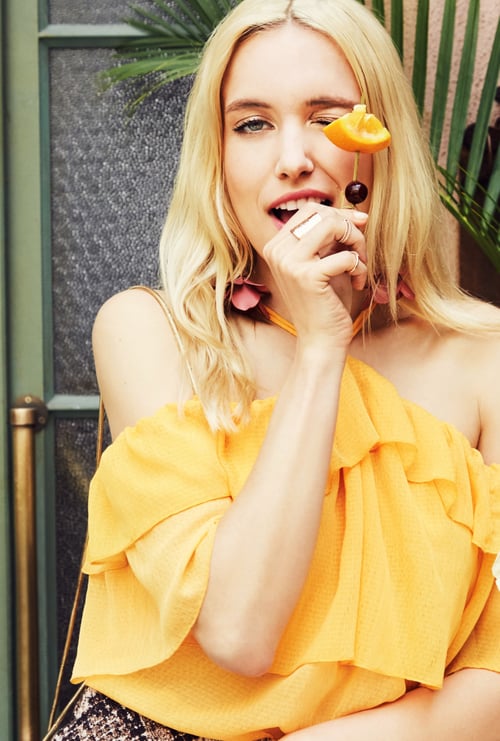 Image Source: POPSUGAR Photography / Diggy Lloyd
On discovering photogenic moments on the road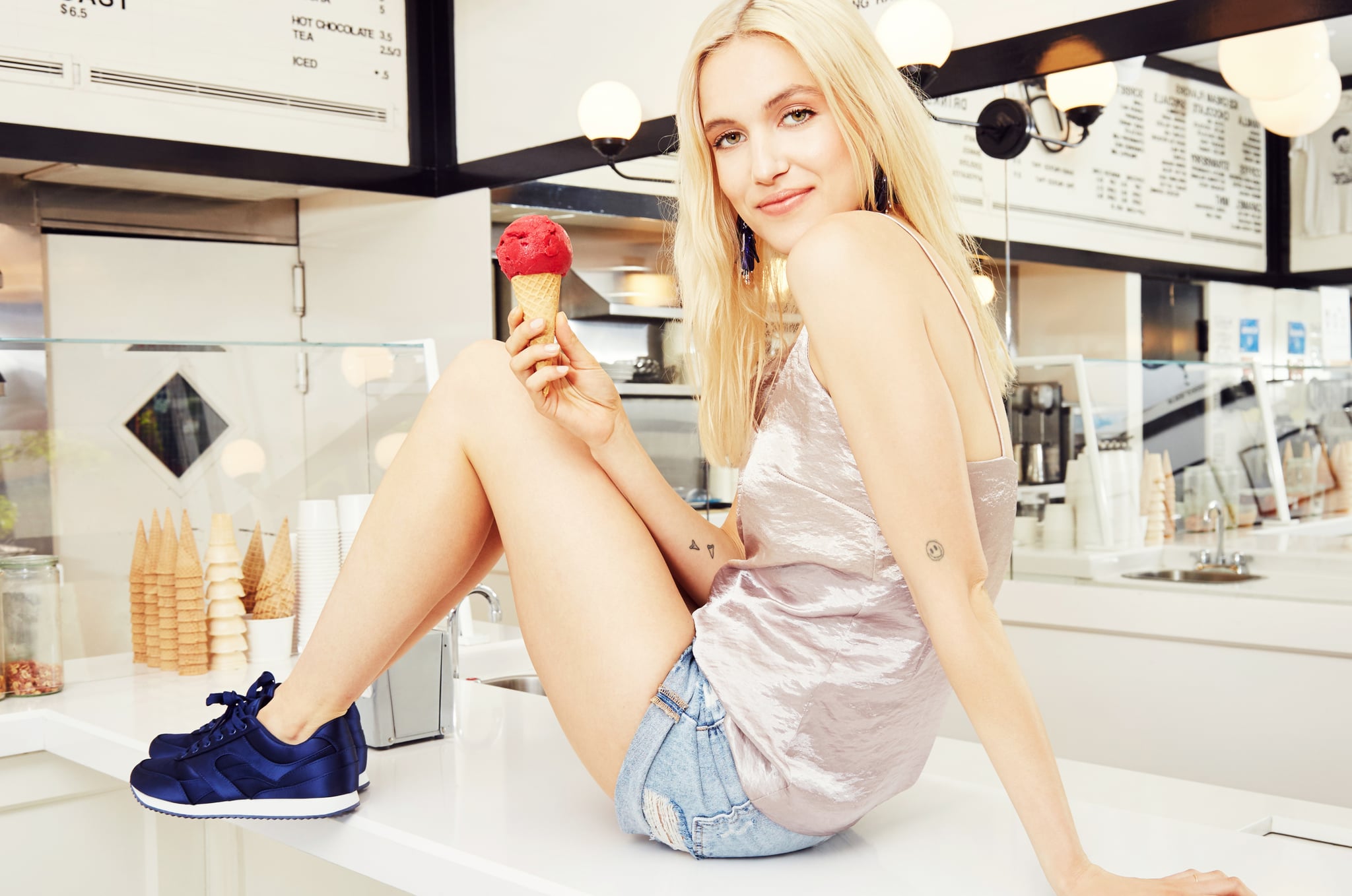 Image Source: POPSUGAR Photography / Diggy Lloyd
Carlotta insists that half the work that goes into getting that perfect shot actually happens before you even pick up the camera. "When I'm road tripping, I do research beforehand of what the destination is known for — what are some of its classic establishments?" From there, it's all about finding texture and interesting places. "I always keep my eye out for pastels, neon lights, floral wall paper, wood paneling, laminate, cool colored cars, fields of flowers, kitschy statues, beautiful horizons — this list goes on!" As for backdrops, she's drawn to nostalgia. "I'll always look for a sweet retro diner, a classic drive-through, old motels, roller rinks, bowling alleys, mini-golf, dive bars. Basically anywhere that seems untouched in a way."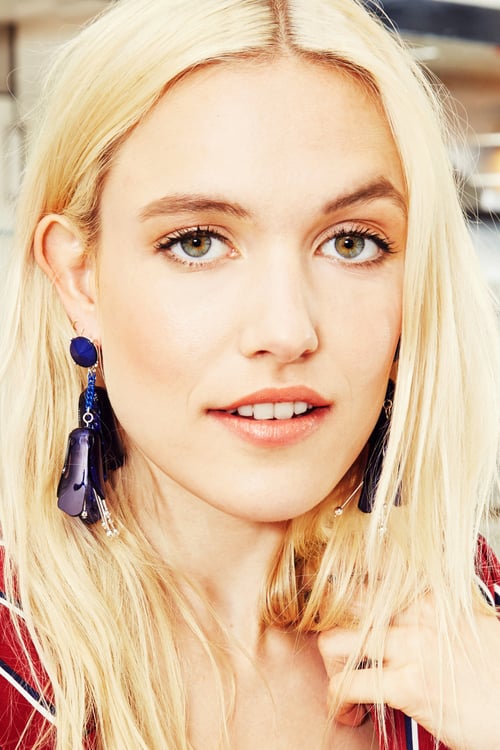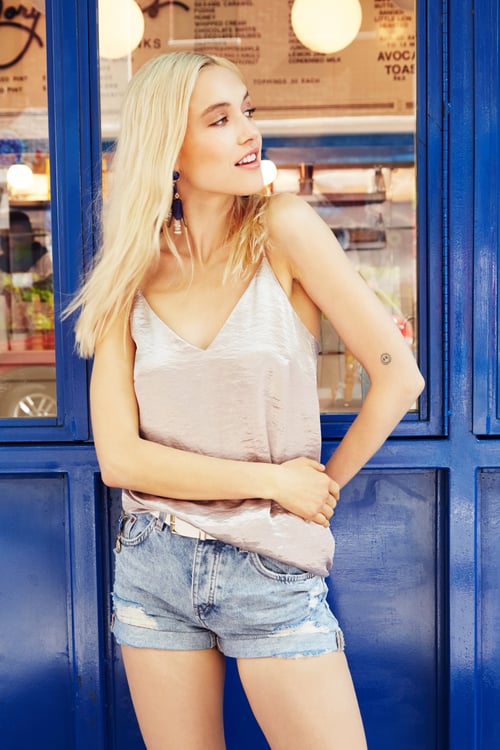 Image Source: POPSUGAR Photography / Diggy Lloyd
On capturing a standout photo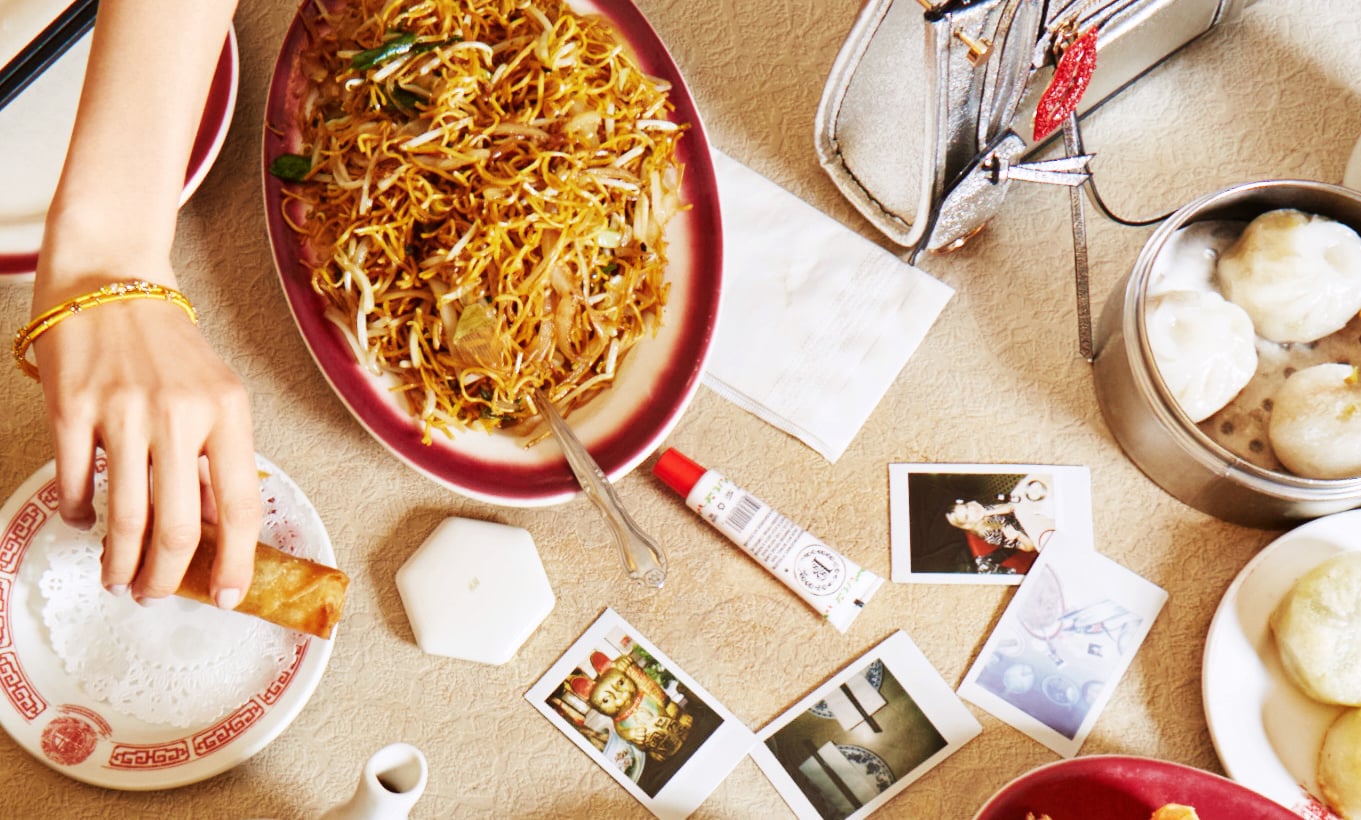 Image Source: POPSUGAR Photography / Diggy Lloyd
So, exactly what does Carlotta consider a good image? First, she seeks an underlying emotional connection. "When I'm drawn to a photo, it's because I relate to it in some subconscious way. Sure there's exposure, composition, light, but what I'm talking about is the essence of the photo. It's like remembering a forgotten dream. I've found that the closest way to incite this visceral reaction within your audience is to be passionate and honest when you're making your work."

Then, it's all about bringing that emotion to life through tangible elements. Here are the five things she takes into consideration for every photo: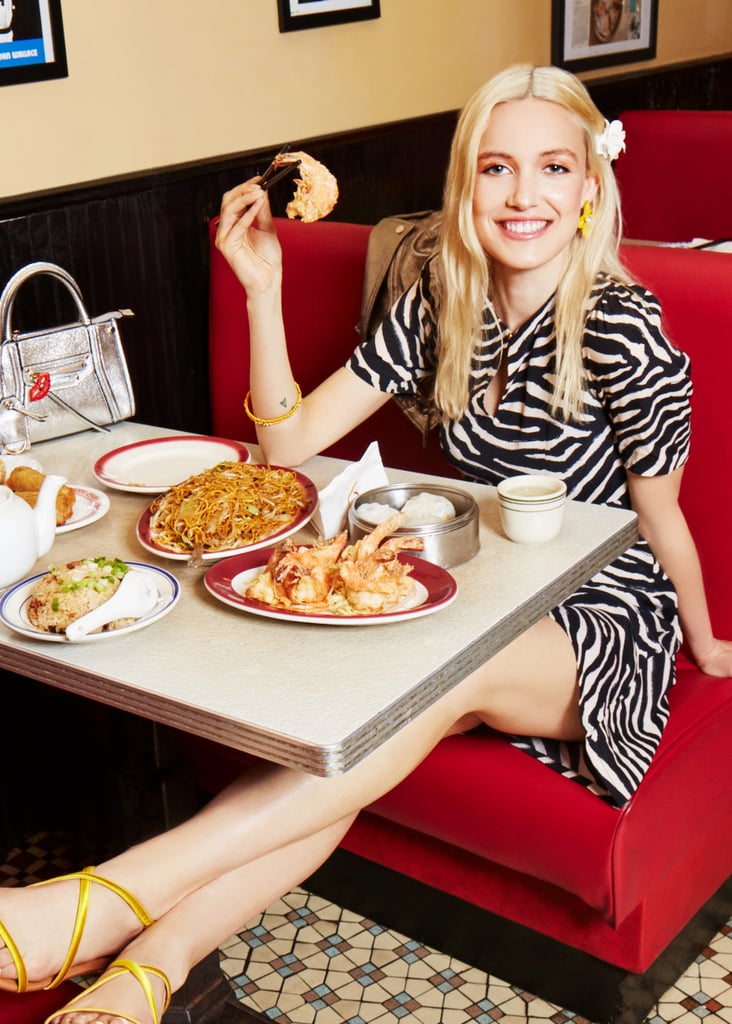 Image Source: POPSUGAR Photography / Diggy Lloyd
1. Location, location, location
"I'm not saying you need the Eiffel Tower behind you or the white sands of Fiji. But finding some interesting backdrop — whether it's color, texture, or a pattern — helps engage your viewers." She also suggests being mindful that your background isn't too cluttered or chaotic to help bring the focus to the subject. "The background should always help punctuate what you're trying to say."

2. Dress for the occasion
If you know you're headed somewhere Instagram-worthy, it's the perfect opportunity to get creative. "Going somewhere new is a great excuse to step up your style game and experiment. My everyday style really centers on practicality, but vacation is different for me. I have more time to think about my look, and there's also the freedom that comes along with being somewhere you've never been. There's a sense of anonymity that inspires reinvention." Carlotta believes weaving some element of the location into your outfit will make it look like your backdrop was made just for you. One easy way to do that? Dressing in the hues of your destination. "I take my style cues from the palette of the locale. For example, last summer I traveled around the Greek Islands with a bunch of girlfriends. When it came to packing, I played around with the blue and white color scheme that Greece is known for."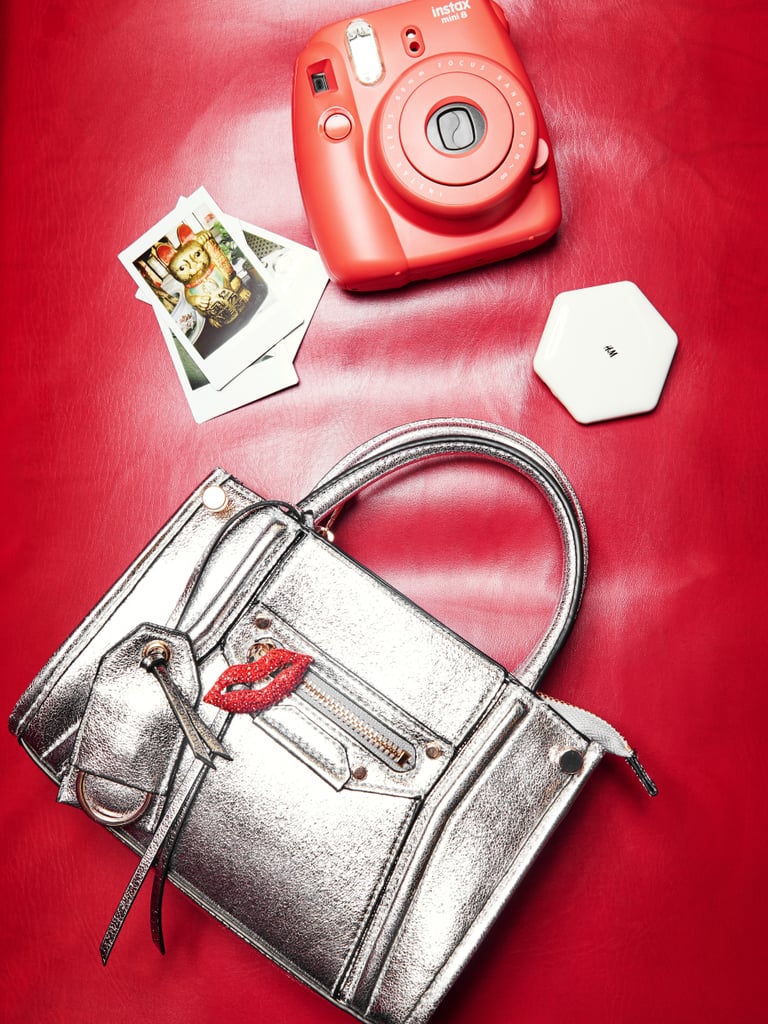 Image Source: POPSUGAR Photography / Diggy Lloyd
3. Find the light
"What time of day you snap can really improve the quality of your photo. Golden light, which happens during the magic hour shortly before sunset, literally acts like Photoshop. This type of light magically smooths skin and erases blemishes, making it perfect for selfies." Can't wait? Carlotta suggests finding a shady spot where the sun is directed at you but not hitting you. "There will be occasions where your environment doesn't have enough light. This is when you will have to improvise. Try having a friend or two put their phones on flashlight mode and act as your lighting assistants. This can also add a cinematic feel to your photo."

4. The more, the merrier
"Whenever I take a photo of something, I make sure to get multiple frames. This will help ensure I get the best photo possible of that subject. I'll play around with composition, depth, and angles to have a variety to choose from later on."

5. Don't forget to edit
Now that you've landed the perfect snap, posting is the next step, right? Not according to Carlotta. "Your photo is now ready for a mini spa day. Before I 'gram, I always take my photos to a third-party editing app where I play around with shadows, highlights, exposure, saturation, contrast, and sharpening. But be wary of overediting! Keep it light and authentic."
On curating the ideal vacation wardrobe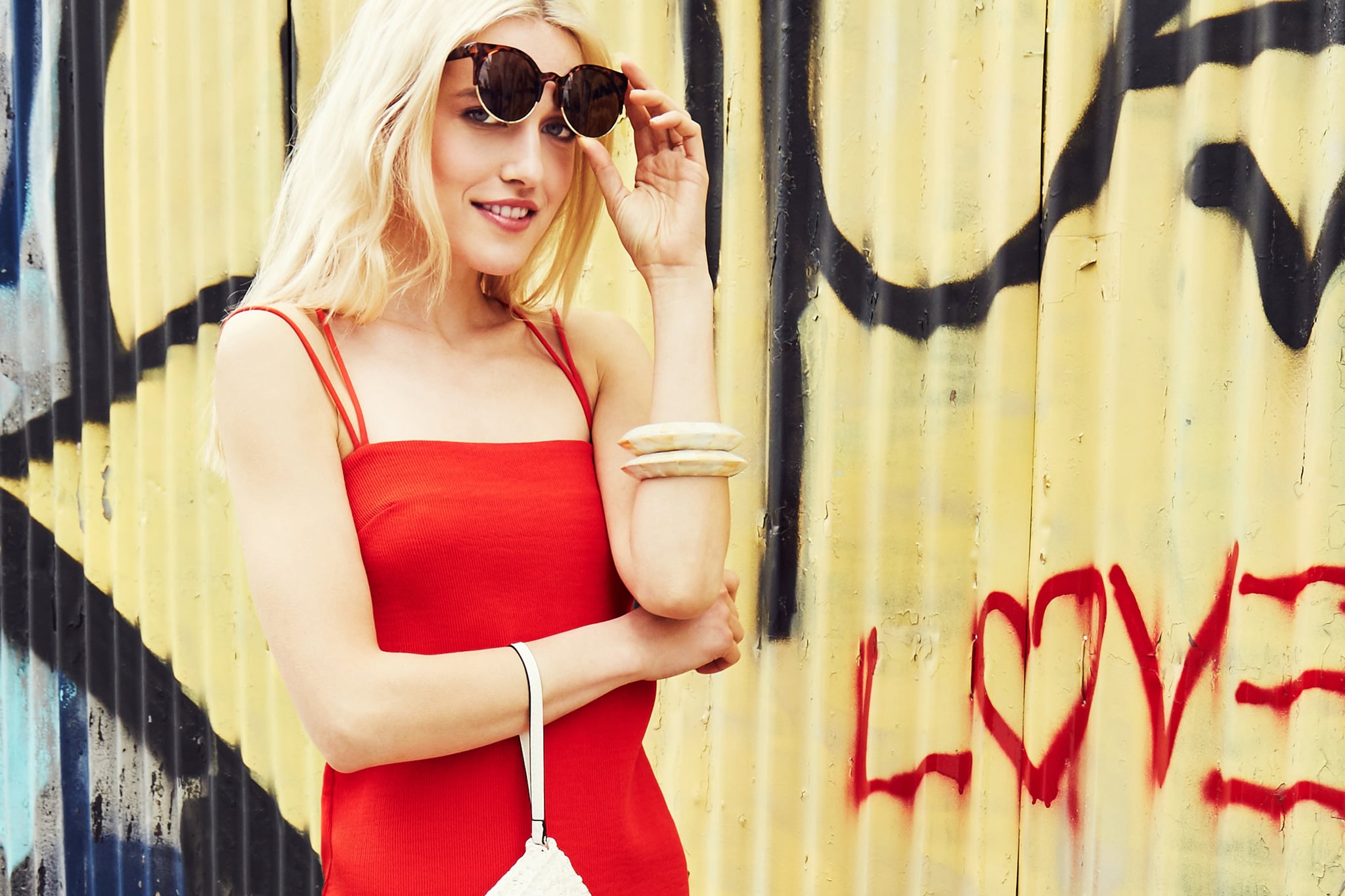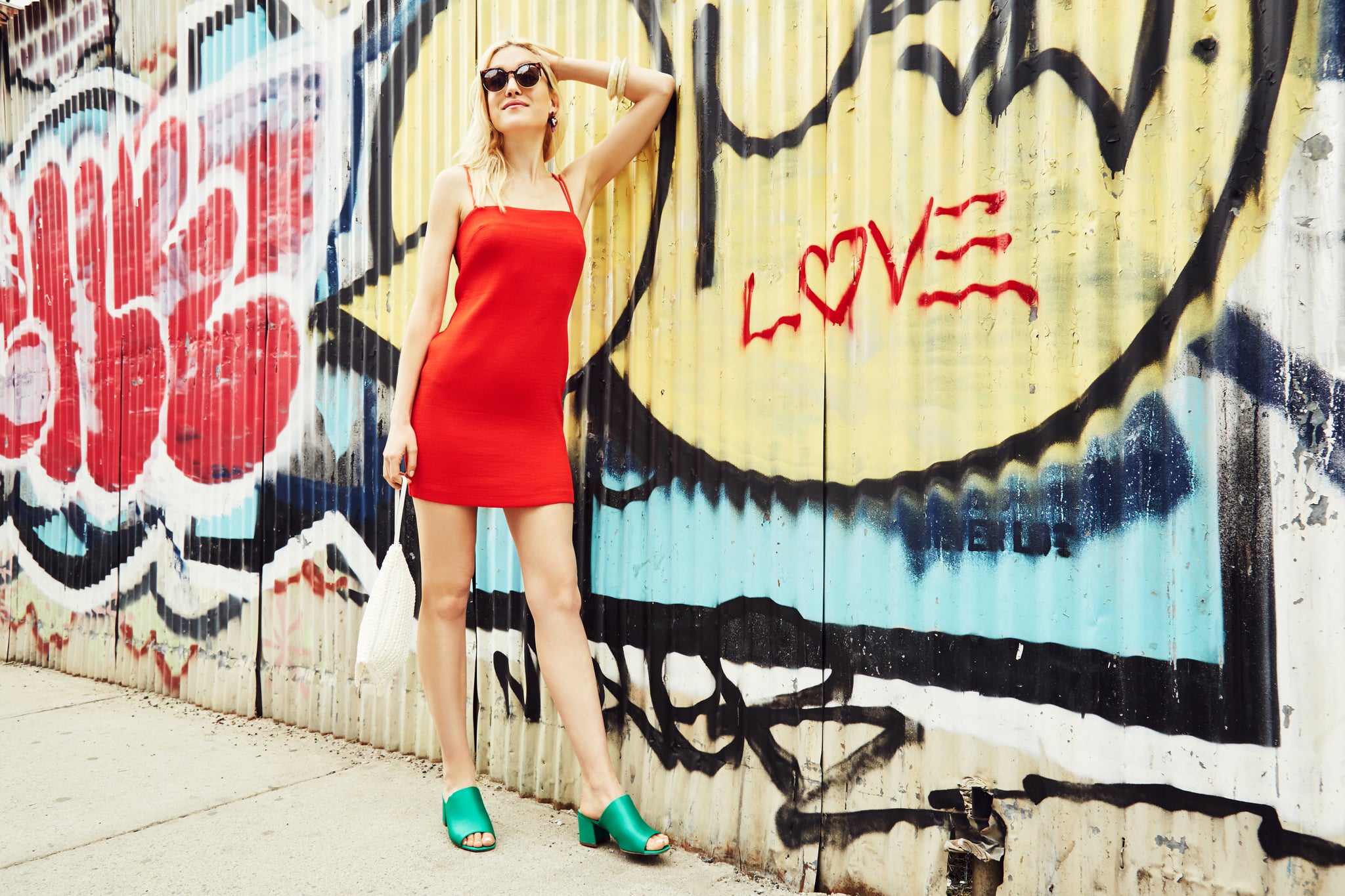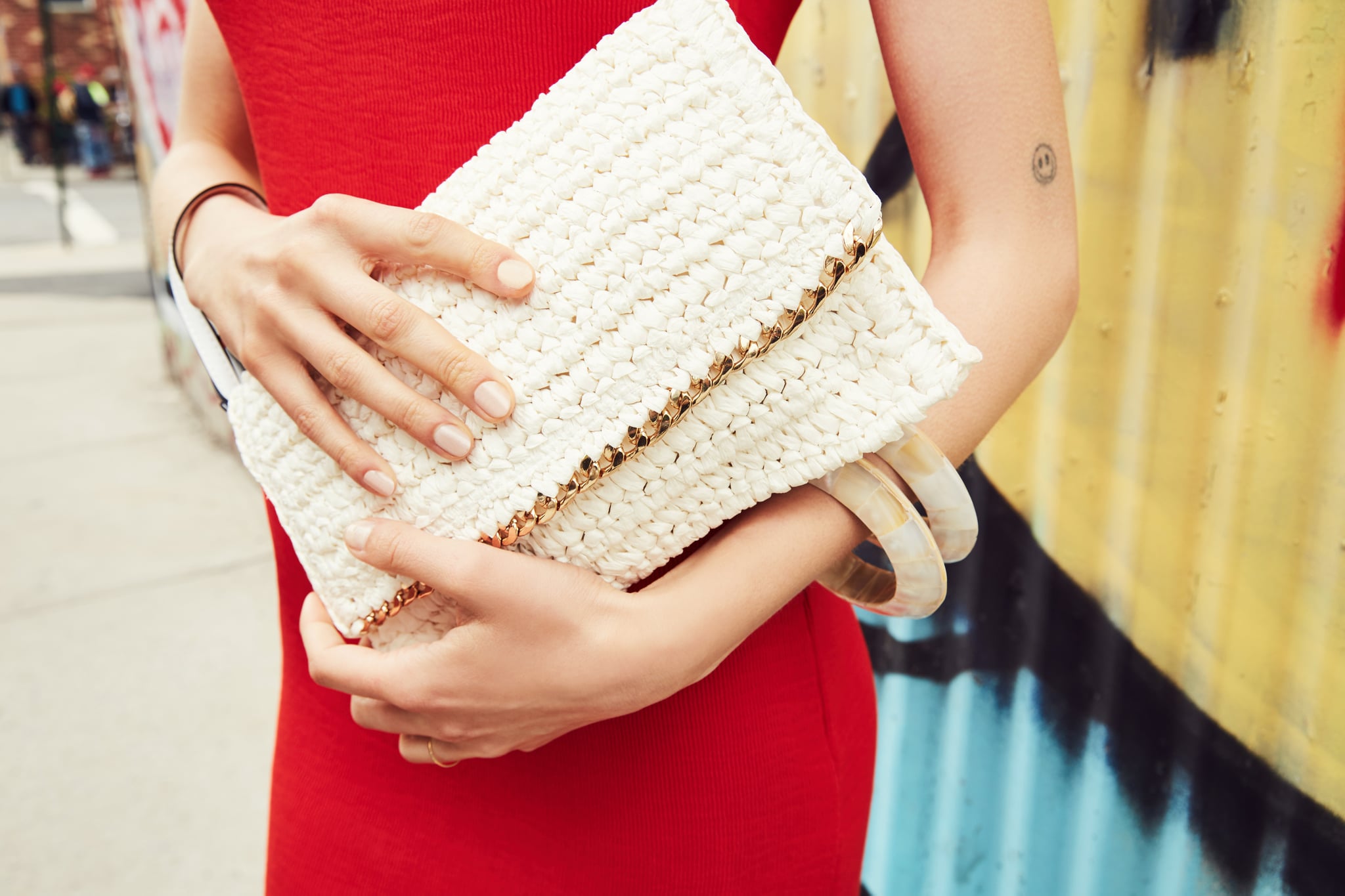 Image Source: POPSUGAR Photography / Diggy Lloyd
Now that you're armed with her expert tips for taking stellar shots, next up is building a Summer wardrobe full of Instagram-worthy pieces that are practically begging to be snapped. Here's what's on Carlotta's list:

1. Flirty dresses
"With a dress, it's easy to look put-together without requiring much effort on your part. There's a simple, timeless elegance to this article of clothing. I particularly love a peasant-style, off-the-shoulder dress. I find this flirty cut to be extremely flattering on all body types."

2. Killer crop tops
"Crop tops are a great way to show off some skin without having to go to the beach. Long sleeve, off-the-shoulder, crochet, halter, loose — there are so many styles to choose from, and the possibilities are endless!"

3. Matching sets
"I'm a sucker for sets. Again, it takes the stress out of dressing (all you have to think about are your accessories and shoes!) but you look oh so iconic! And you can wear the pieces separately later on."

4. Chic slides
"I live for a slide in the Summer. I go on a lot of excursions to Coney Island or the Rockaways, so a shoe that you're able to kick off as soon as you're on the beach is a must. There are so many colors and variations to choose from. I'm an addict!"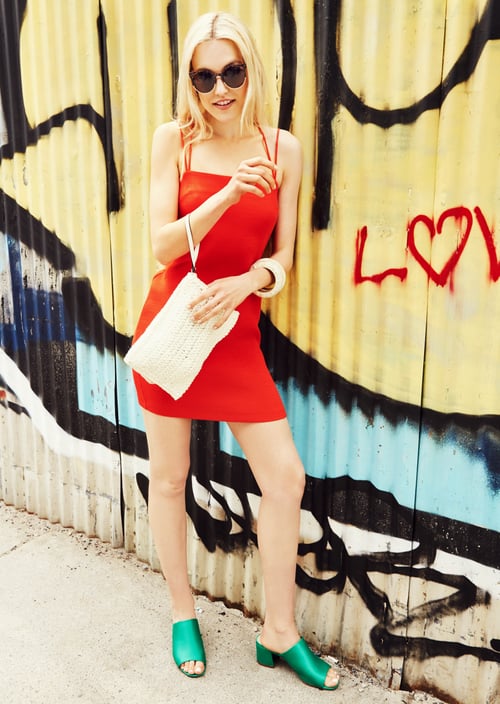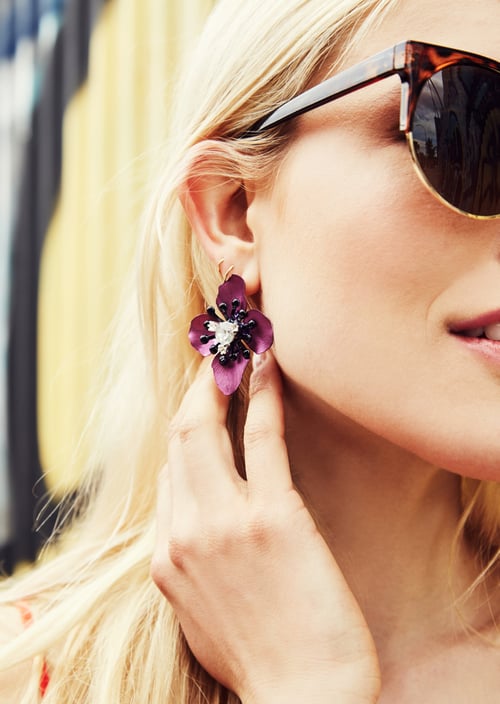 Image Source: POPSUGAR Photography / Diggy Lloyd