Cate Blanchett in Givenchy Gown at AACTA Awards
Cate Blanchett Takes Us on a Red Carpet Gilt Trip!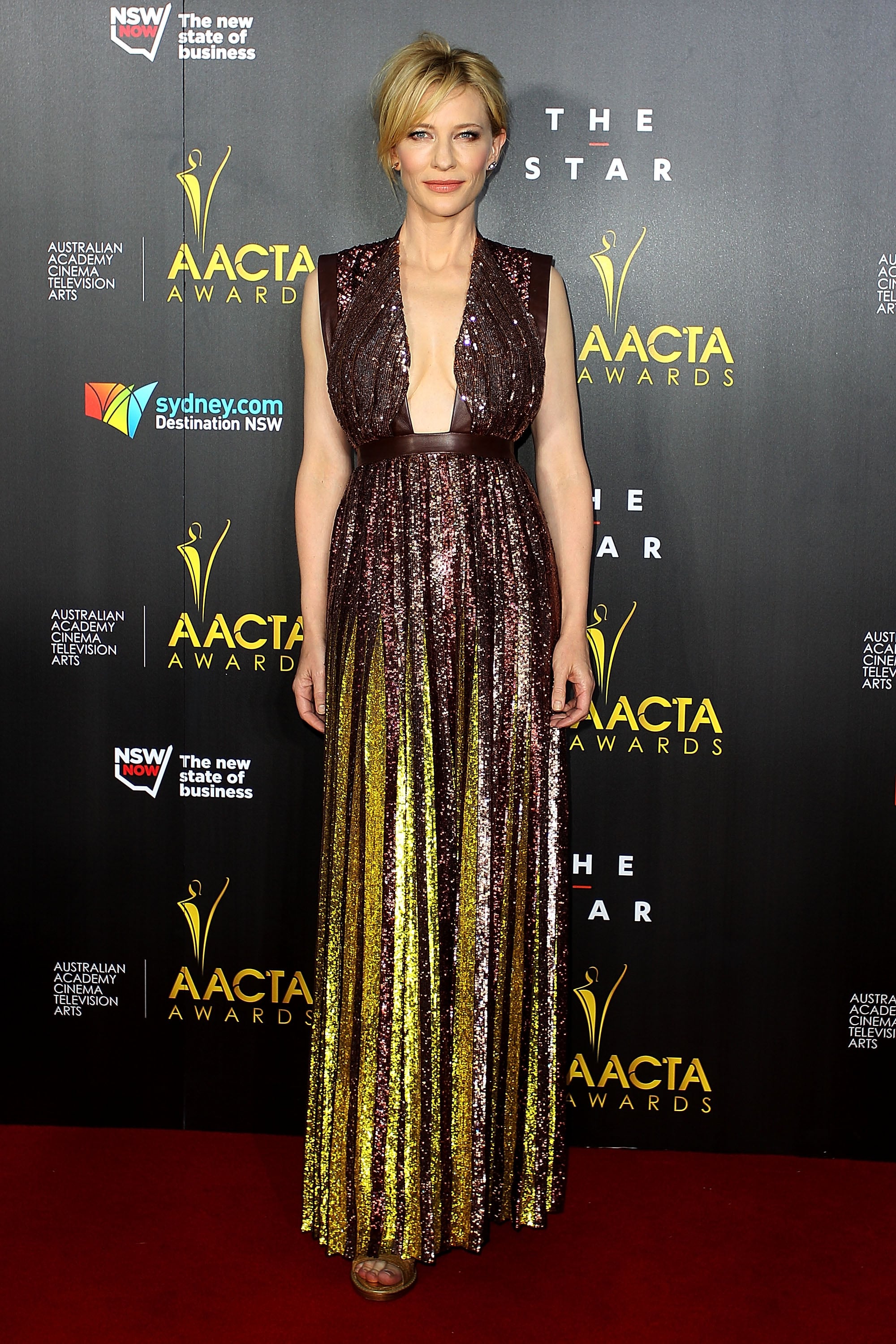 Confirmed: Cate Blanchett knows the secret to a stunning red carpet dress. The Oscar nominee glimmered at the AACTA Awards in a sequin-encrusted gown by Givenchy, which surprised us with a pleated skirt lined in gold. With a neckline that dramatic and a dress that eye-catching, not much else was needed to finish off the look, so Cate went with a classic pair of studs, which she revealed with a slightly messy updo. With just over a month to go until the Oscars, we can only imagine what she's considering for the big night! But considering she always keeps us transfixed with her red carpet choices, we know she won't disappoint. Were you as much of a fan of Cate's gown?