Diane Kruger in Red and Blue Chanel Star Outfit
It's the Perfect Chanel to Wear to Sochi!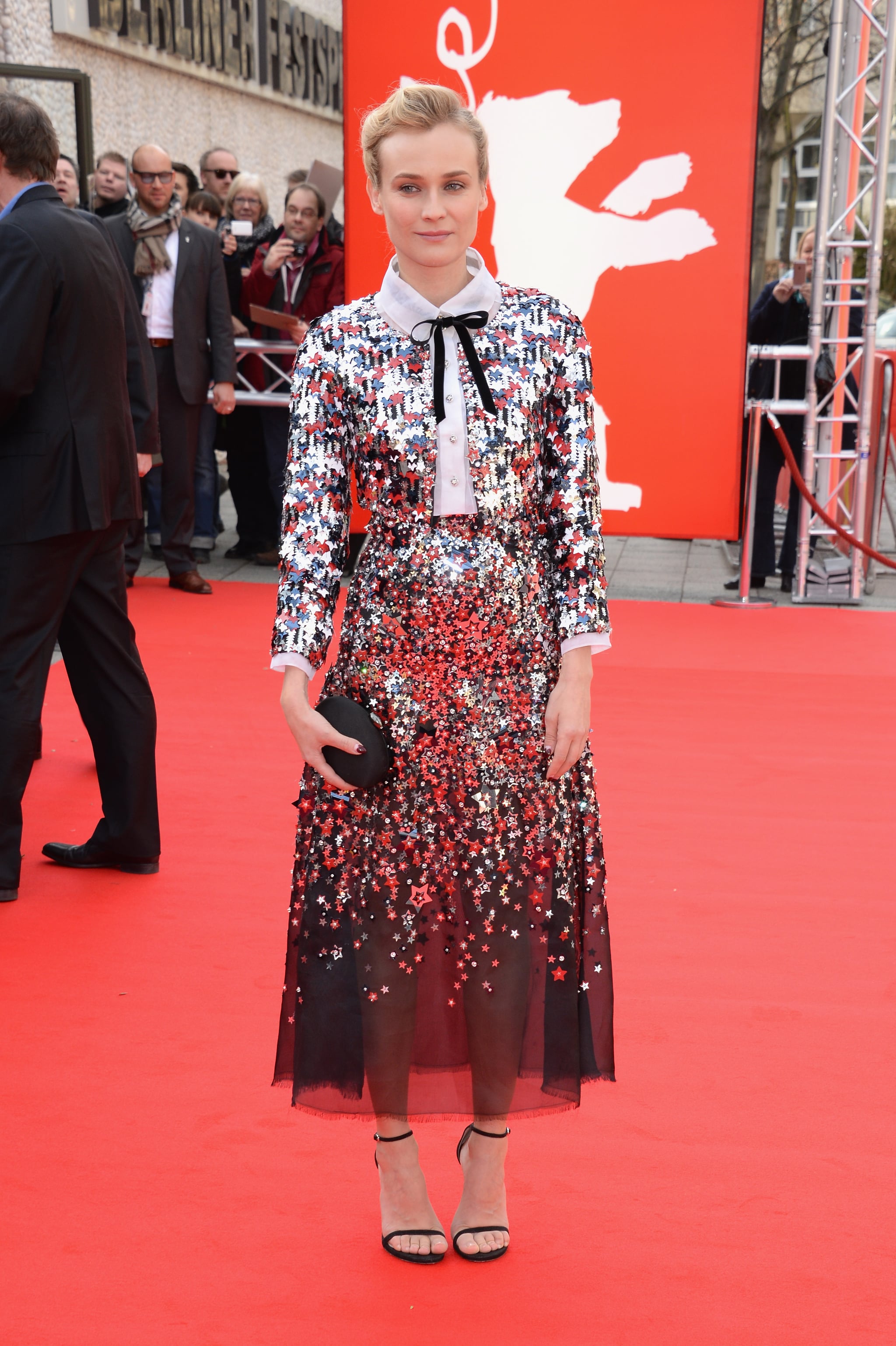 Diane Kruger in an amazing outfit is nothing new, but this sparkly, spangled Chanel ensemble was a highlight even for her! The matching jacket and dress, both in embroidered organza from the Pre-Fall 2014 collection, seemed to be covered with metallic red, blue, and silver stars, lending the whole thing a very Team USA feel. No, she didn't select it for a trip to Sochi — she wore it to attend the premiere of The Galapagos Affair: Satan Came to Eden at a Berlin film festival.
Whether or not the outfit is a nod to the Olympic Games currently under way, we fell hard for the standout look (including the understated black Stuart Weitzman sandals she used to finish off the whole look). Are you a fan? Let us know in the comments!