Dolce and Gabbana Lawsuit Timeline
There's a New Twist in the Dolce & Gabbana Tax Evasion Case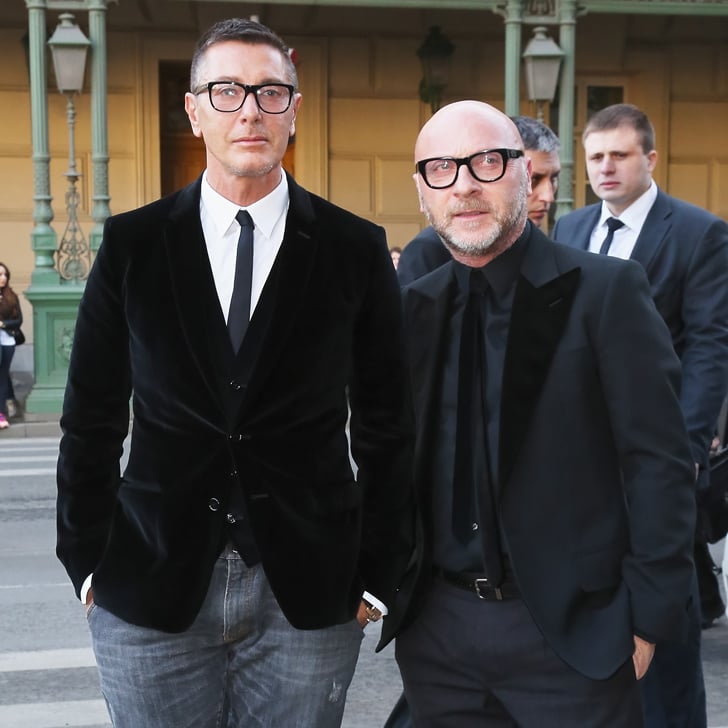 The latest development in Dolce & Gabbana's long, drawn-out tax evasion case? A potential glimmer of hope arrived on Tuesday when Milan general prosecutor Gaetano Santamaria proclaimed that the verdict in Domenico Dolce and Stefano Gabbana's case "contrasts with common sense" and asked for all the defendants to be acquitted.
This is certainly good news for the men, who, prior to that, had been deemed fully aware they committed a crime by a judge, even though both designers have long maintained their innocence.
But that didn't stop Judge Antonella Brambilla, who presided over the case and eventually sentenced the designers and a few of their key executives to jail time, from saying otherwise.
The prosecution's case is built on a financial transaction in 2004, when the brand's founders, Dolce and Gabbana, sold their companies to Gado, a Luxembourg-based holding firm. In her ruling, Brambilla wrote that the designers had to know that the applicable tax rate from the sale would be unclear. Dolce and Gabbana "evidently knew its structure and purposes," her decision says, and continues that "it is certainly not believable that the designers had given up control of the actual ownership of the brands."
So how did we get here? Here's a timeline of Dolce and Gabbana's tax evasion case.
May 26, 2009: The Statement. The designers released a statement affirming their innocence in allegations of tax evasion and bravely hosted a party at the Cannes Film Festival the same week.
November 23, 2010: The Indictment. The designers and key executives were formally indicted for tax evasion.
April 1, 2013: The Big Fine. After years of legal volleys, including the case being thrown out and then opened again in a different court, Italy's tax authority fined the designers €343.4 million (about $465 million at current exchange).
May 29, 2013: The Two-Year Recommendation. One of the prosecutors in the case recommended that the designers spend more than two years in prison.
June 19, 2013: The Sentence. The designers and a few key executives were found guilty and sentenced to just under two years in jail.
June 20, 2013: The Truth About the Sentence. Would the designers actually go to jail? Probably not, but their legal team still took measures to make sure they won't end up behind bars.
July 19, 2013: The Protest. After a below-the-belt comment from a Milanese politician, Dolce & Gabbana closed its stores in the Italian city to protest the comments.
July 25, 2013: The End of Dolce & Gabbana? In an interview, the designers said they would have to liquidate the brand in order to pay the multimillion dollar fine levied against them. "We are good people, we live in Italy, we pay taxes in Italy, we don't pretend to live abroad," Gabbana said.