Drew Barrymore Red Heart Topshop Blouse
We Love Drew Barrymore's Nameplate Necklaces — and Her $76 Shirt!
As POPSUGAR editors, we independently select and write about stuff we love and think you'll like too. If you buy a product we have recommended, we may receive affiliate commission, which in turn supports our work.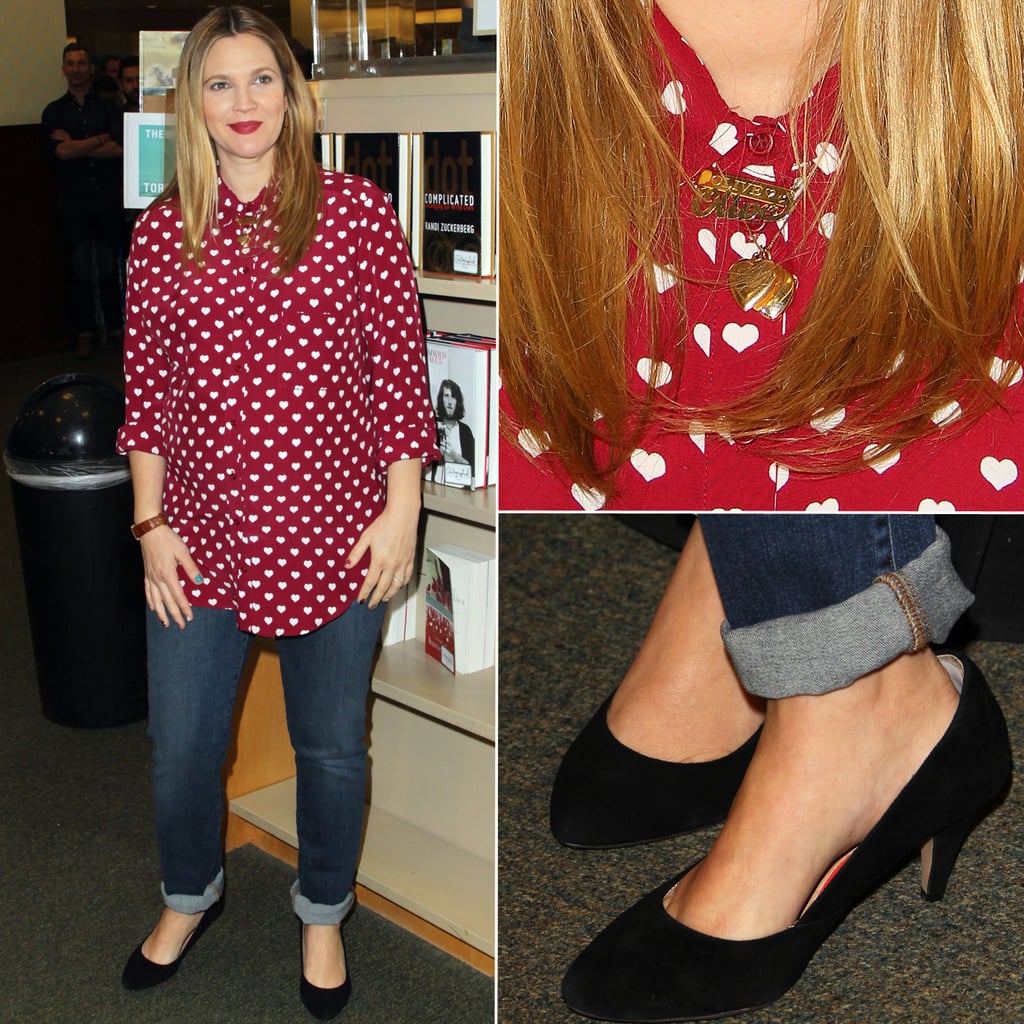 Drew Barrymore consistently captures our heart, via her general being, yeah, but also her fashion choices. Not only did the star shrug off a high-priced, designer label in favor of this pretty darn adorable Topshop blouse, but she also sported not one but two nameplate necklaces showing off daughter Olive's name. The red button-up was covered with small white hearts and rings in at a not-too-bad $76 (and will hopefully resurface on Topshop's site soon). She let her shirt be the biggest focal point of the outfit, pairing it with low black heels and jeans she wore rolled up.
Her accessories made our heart ache, too. She wore two nameplate necklaces showing off daughter Olive's moniker alongside golden lockets — and we're pretty sure we can guess whose picture is inside.
Shop her easy-to-wear look here with similar finds.