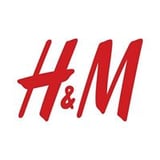 Whether it's a blogger you see on social media or a stranger you pass on the street, women are inspired by other women. We've partnered with H&M to announce the Hers & Mine campaign and champion the connection we share through style.
When we think of style icons, a certain Duchess of Cambridge and former first lady immediately spring to mind. After all, they're the kind of women reinventing classic elegance and approaching fashion with a forward-thinking mentality. Because of that, we're constantly seeking ways to take their covetable looks and make them our own.
But sometimes, style inspiration strikes a little closer to home. For our editors, it's the women in our own lives who have impacted our relationship with fashion the most. From moms to best friends to "work wives," these are the women we turn to for everyday sartorial guidance. Ahead, we celebrate these inspiring ladies and the powerful imprint they've left on how we dress.
Rebecca gets her affinity for androgyny from her mom
"My mom's fashion choices have always gone against the grain: she got married in a pantsuit and she never wore diamonds — even for a wedding ring, she and my dad went halfsies on a simple gold band. None of this meant anything to me until I got older, of course. I've never felt confident in hyperfeminine pieces, and when I peek into my mom's closet now, I understand why. She's the queen of menswear done right. She's my modern-day Annie Hall." — Rebecca Brown, native editor, Fashion
Brittney looks to her friend and co-worker for fun ways to test drive the latest trends
"I've always been a bit of a commitment-phobe when it comes to nailing down my 'look,' but my good friend (and co-worker!) Hannah has inspired me to adopt a consistent sense of style. Hannah knows what looks good on her, but she isn't afraid to take a few risks and have fun with trends — and she encourages me to do the same. She's an endless source of information, and I can always count on her to tell me what's hot or teach me the latest styling trick. She'll likely be horrified to know that I ask myself 'Would Hannah wear this?' on a daily basis, but she really has changed the way I shop, dress, and approach my personal style." — Brittney Stephens, lead editor, Celebrity
Nikita learned to love fashion from her mom
"What can I say about my style inspiration? For starters, she's the reason I'm alive, and second, she's the reason I grew up loving fashion. As a child, I remember being completely enamored by my mother and, more importantly, her closet. It was my little slice of heaven. I spent countless hours going through all of her beautiful dresses, handbags, and jewelry, making sure to hold each item delicately to preserve its magical qualities. Even after all these years, I still find myself going through her closet and 'borrowing' her outfits. When I can't decide what to wear, I go for my mother's trademark ensemble of a classic white button-down and a great pair of jeans. She has been and always will be the person I admire the most when it comes to style and how I should live my life." — Nikita Ramsinghani, assistant editor, Fashion
Stephanie relies on her BFF to expand her horizons
"My best friend, Tienlyn, has a fearless approach to fashion that I've always admired. She boldly embraces the latest trends and creatively explores unconventional combinations, but always manages to make the look distinctly her own. Over the years, she's encouraged me to get out of my comfort zone and push the boundaries of how I define my own style. Before her, I saw fashion in black and white, literally. Now I see blush, navy, and maybe even a pop of red. She's opened my eyes to what fashion should be: fun, thoughtful, and, most importantly, never serious." — Stephanie Nguyen, associate native editor, Fashion
Feeling inspired? Shop the trends below by clicking on your favorite pieces!