Emmy Rossum in White Lace Skirt and Pink Sweater
Prepare to Have a Girl Crush on This Outfit
As POPSUGAR editors, we independently select and write about stuff we love and think you'll like too. POPSUGAR has affiliate and advertising partnerships so we get revenue from sharing this content and from your purchase.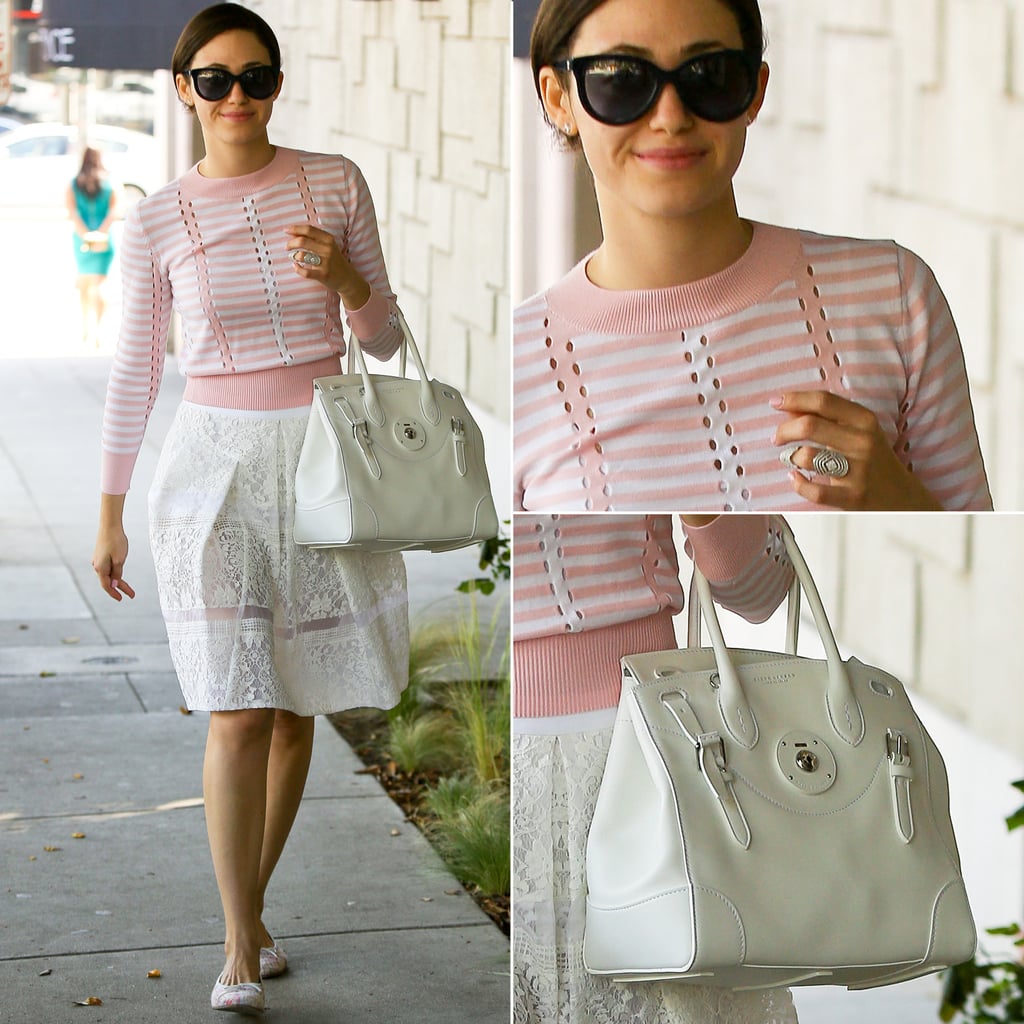 Have you ever seen a sweeter outfit than the one Emmy Rossum put together for a recent afternoon out in Los Angeles? Tanya Taylor's pink-and-white striped sweater paired beautifully with a lacy, knee-length white Rebecca Taylor skirt, but the girlieness didn't end there: Emmy wore floral-print ballet flats and carried a snowy-white Ralph Lauren bag in the crook of her arm. Lest it all appear too heavy on the sugar, she wore a silver knuckle ring that felt more cool girl than prim and polished.
If you're seriously considering making her look your new Spring uniform, fear not — we've shopped it out below with similar finds.