Eugenia Kim's Shoe Line
Eugenia Kim's Shoe Line Makes a Kicking Comeback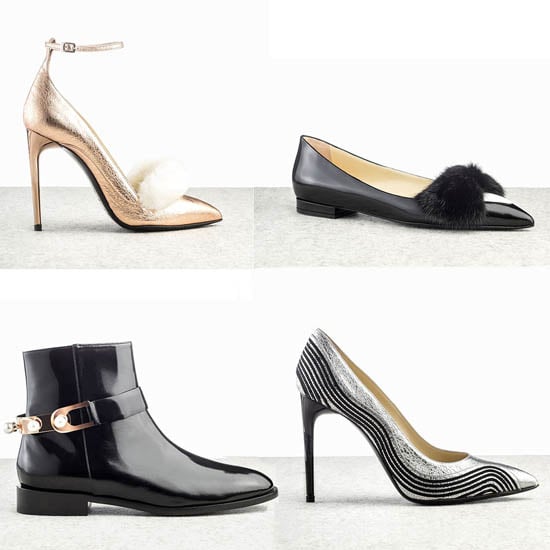 Every week, we bring you the best shoppable fashion and lifestyle stories from the editors at InStyle.com, including this inside scoop on Eugenia Kim's newest shoe line.
When East Village milliner Eugenia Kim launched her first shoe collection 10 years, it landed the CFDA's prestigious Swarovski Award for Accessory Design. But overwhelming and instantaneous success, admits Kim, wasn't something she had entirely prepared for. "I was so young and hadn't partnered with a factory that could meet the production demands when things took off," Kim says.
After a decade-long hiatus, the designer's newest collection of bedazzled footwear proves that she hasn't missed step. There are chic ankle boots with rose-gold and pearl embellishments, sky-high pumps with ostrich feathers, and a pair of flats with metallic accents and interlocking crystal embellishments that keep the eye engaged from toe to heel (prices start at $535).
"There is some level of darkness that is balanced with femininity for each of the 15 shoes," says Kim who drew inspiration from '70s glam rock and the curvy lines of furniture from the art nouveau era. "Each shoe has a personality and an essence, but the magic lies in the way you choose to style it." Her advice? "Do the unexpected. I'd wear the Renee flat (above) with a ball gown."
Kim's new collection is available now at eugeniakim.com.
Read more about Kim's new collection at InStyle, or check out these other stories:
Source: Eugenia Kim