Forever 21 Secrets Revealed
A Former Forever 21 Employee Breaks Down Everything You Need to Know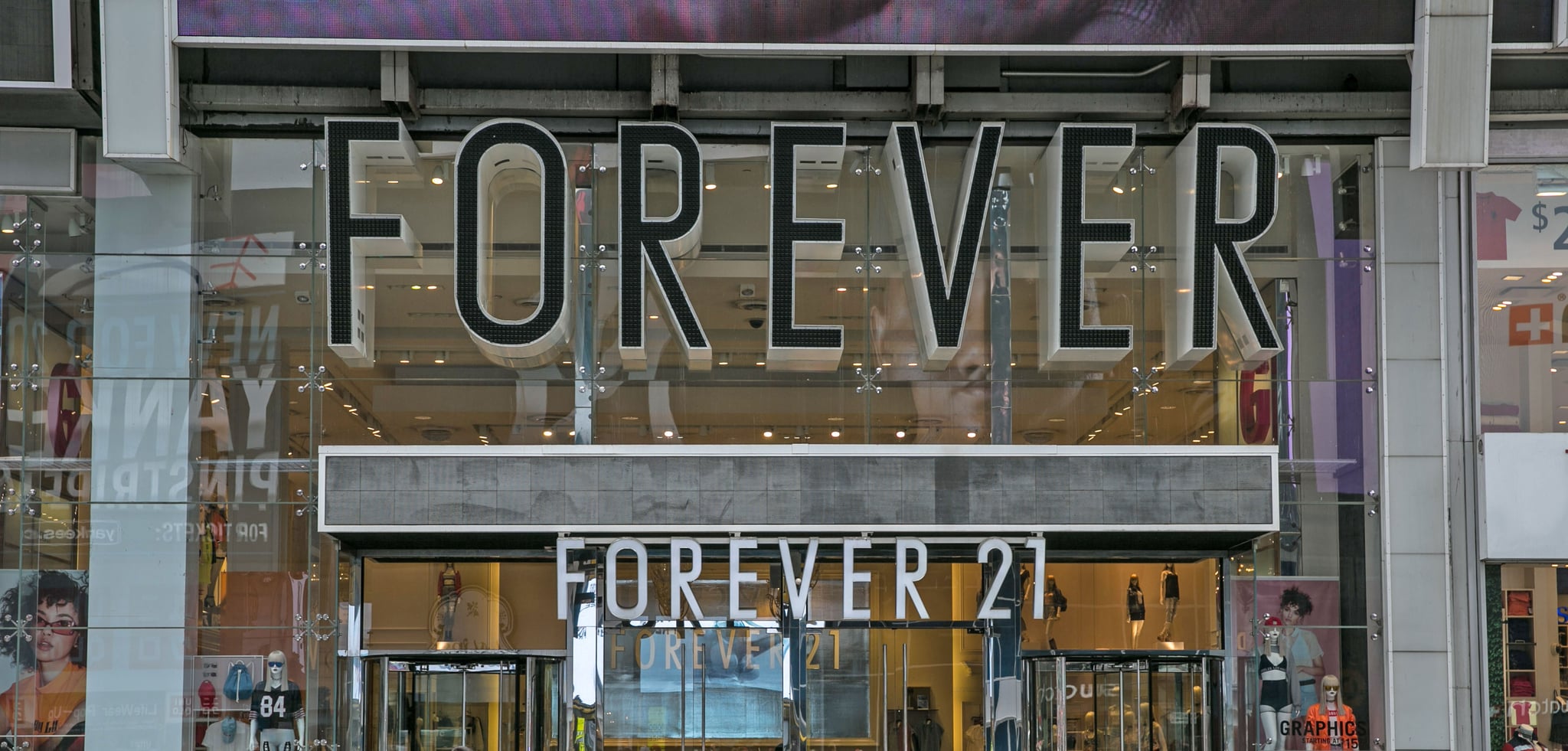 Forever 21 is a girl's dream come true when it comes to fast fashion. I worked there for almost two years, and I learned a lot of insider shopping secrets during my time at the store. It's probably why half of my closet comes from there — I know exactly what to look for.
There are so many strategies for finding standout pieces with small price tags. You should take my word for it when I say that these are genius hacks that will take your shopping experience to the next level. Read on to find out what you need to know.
1. The good stuff is "blended" in the back.
When there's only one size left of a particular item, sales associates are taught to take those onesies and "blend" them into a rack of other clothes. Basically, they hang that product behind a batch of clothes in a similar shade. If there's only one item of a certain style left, that usually means it was very popular and on trend so it sold fast. Look at the back of racks to find cute pieces you wouldn't normally see while walking around. They're literally hidden gems.
2. You can get a 10 percent discount on flawed or damaged products.
If you find something with a stain, tear, or missing button, a store manager will give you a 10 percent discount without blinking an eye. If the damage is too terrible, the store won't sell it to you and will return it back to the warehouse. This is a great way to get a little money off of your purchase if it's an easy stain to remove or button to sew.
3. Shop between 10 a.m. and 12 p.m. on weekdays.
Most customers think it's best to rush into the store right when it opens (for many locations that's 9 a.m.), but they've got it all wrong. Employees are still unpackaging new products and putting misplaced items where they belong, so 10 a.m. on a weekday is the perfect time to go. There are very few customers, so you'll avoid a long line. Plus, the brand-new items were just put out on the floor. It doesn't get any better than that.
4. No, everything is not out on the floor.
If an employee tells you that all their stock is on the store floor for you to see, they're lying. Forever 21 stores have back rooms with all sorts of clothes and shoes. That being said, if a product is out, all the sizes are probably out. All the inventory of one particular item goes out all at once. But if you're looking for a new product you saw online, it might be hiding in the back, waiting for its debut.
5. Each section of the store is organized by style and targeted to specific women.
If you find yourself gravitating toward a certain area of the store, it's probably because all the clothing in that section falls under a particular style. Every few weeks, Forever 21's merchandising team goes into the store after business hours and organizes each section of the store by trends. The store is changing constantly. One of my favorite lines is called Forever 21 Contemporary. It consists of sleek basics with special details; the fabrics tend to be a higher quality than most of the other clothes.
6. There are online-only pieces that are on trend and well made.
If you're shopping online, keep an eye out for items labeled "web exclusive" right below the listed price. These are limited-edition pieces you won't find in stores. Most of these products are sourced from other brands with great fabric qualities and designs. I always find myself filling up my shopping cart with these products.
7. The store mannequins are changed every week.
One of the downsides of shopping at Forever 21 is that employees are absolutely not allowed to give you clothes off the mannequin. However, the mannequins have a clothing change day that occurs once a week. If you're longing for a product that a mannequin is wearing, you can give a sales associate your name and number, and they will call you when the outfit change is happening. They will usually keep those items on hold for you for one day so you can swing by and make your purchase.
8. Browse the #F21xMe hashtag on Instagram for product previews and inspiration.
Forever 21 partners with many influential bloggers and Instagrammers who feature the brand's clothing on their own social pages. If you search #F21xMe on Instagram, you'll see lots of cool pieces that will be out in stores soon after the influencers are posting them to their accounts. It's also an excellent place to look for outfit inspiration.
9. Look at the accessories last.
If you plan to try on clothes, wait to look at all of the accessories. You're not allowed to bring any jewelry, hats, or purses into the fitting room. Browse through those smaller items after you've tried on your picks. It will make your life much easier.