Source: POPSUGAR Photography / Ashley Batz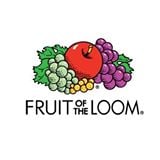 Want to find underwear that's comfy, soft, and adorable? We've partnered with Fruit of the Loom to let women know that when it comes to comfort and variety in the underwear department, we've got you covered.
As part of a recent cleaning frenzy, I decided to do a full analysis of my possessions and wardrobe, determined to only hold on to that which served me well. This zealous examination even extended to my undergarments, where I discovered that my underwear collection sparked anything but joy. In fact, it sparked disgust and a little bit of sadness. Thus, I decided to do a full-on overhaul of my underwear choices.
In my hunt for new underwear, my top priority was comfort. After that, I wanted variety, as I'd been wearing out the same old basic pairs of panties for years, and variety is the spice of life — even when it comes to your underthings. I dedicated five days to trying out various Fruit of the Loom products in an array of styles and textures: bikinis and boy shorts, microfiber and lace, sporty and sexy.
Keep reading to find out what I learned over the week I spent working, traveling, partying, and living in my new Fruit of the Loom undies.