Source: POPSUGAR Photography / Blake Smith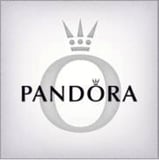 Because spreading holiday cheer should be easy! We partnered with PANDORA Jewelry to reveal the perfect gift.
If you're anything like us, giving gifts is just as rewarding as receiving them. Who doesn't love the warm feeling that comes with seeing their pal open up something they love? But it also presents some challenges. How do you make sure you find something that's truly aligned with your BFF's passions? To streamline the process — and to really capture the excitement of the holidays — we've put together a fun flip guide to help you figure out what to buy your friend, all based on things she's already into. Get going.