Grumpy Cat at MTV Movie Awards 2014
Did the Cat in the Hat Just Steal the MTV Movie Awards Red Carpet?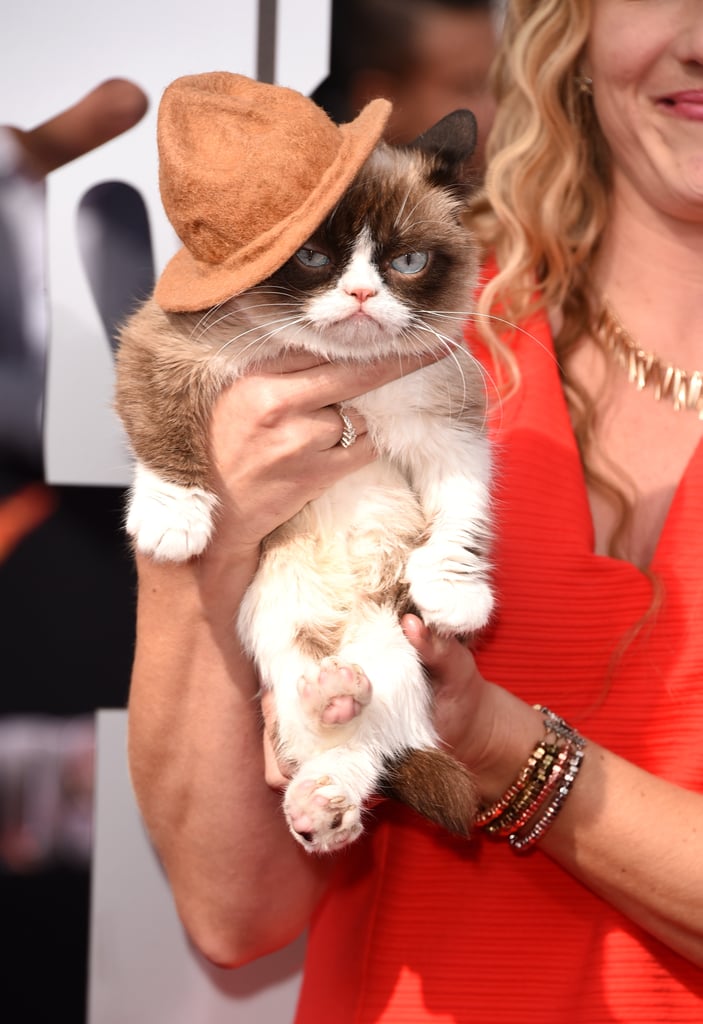 Much like Pharrell Williams's turn on the Grammys red carpet, Grumpy Cat just outdid all the dresses and gowns at the MTV Movie Awards. Taking a page from both Pharrell and Dr. Seuss's books, this stylish feline doesn't need to wear much more than a hat to make an impression. So is this look purrfect or what?
Vote on all of our MTV Movie Awards polls here!