Gucci Hearbeat Satin Sneaker Review
If He's Not Comfortable Buying You Lingerie For Valentine's Day . . .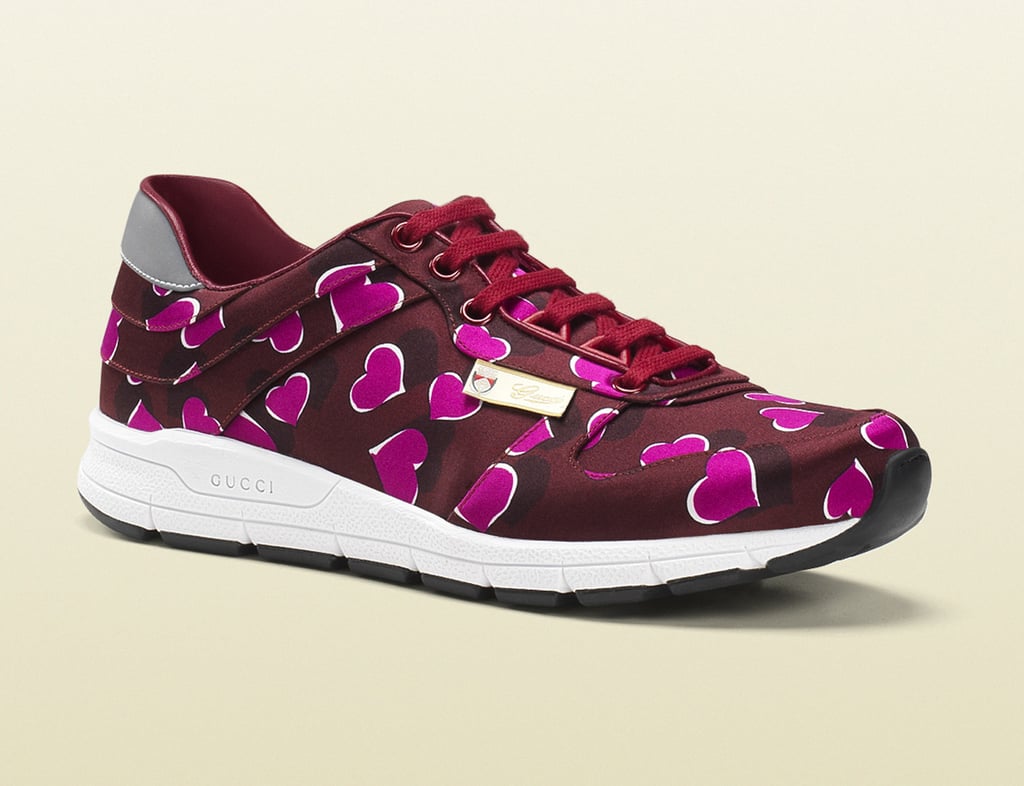 The piece: Gucci Heartbeat Satin Sneaker
The price: $480
Why we want it: We've been obsessing over high-fashion sneakers for years now — specifically since Isabel Marant and her crafty wedges entered our lives. Gucci's taken it one step further, rolling out this pretty darn adorable satin pair just in time for Valentine's Day. They've got the shape of a comfortable trainer with the sort of chic print and fabric you'd find on a spindly pair of stilettos. But the best part of all? If you're attached to a guy who doesn't quite get the magic of gifting jewelry or handbags for Valentine's Day, but is obsessed with sneakers, well . . . you just found a loophole, my friend.