Hailey Baldwin's Dolce & Gabbana Spring 2016 Dress
If You Think Hailey Baldwin's Headband Is Statement-Making, Just Wait Until You See Her Dress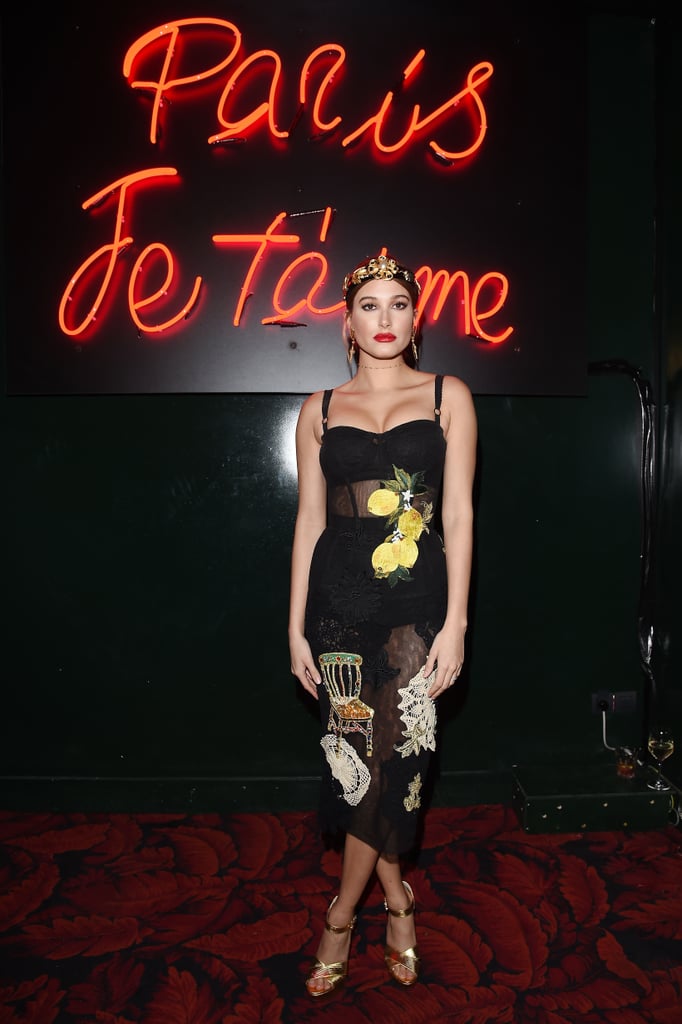 0
If You Think Hailey Baldwin's Headband Is Statement-Making, Just Wait Until You See Her Dress
It's not every day we see a quirky runway look translate flawlessly into real life, but then again, it's not every day that Hailey Baldwin is the one who's wearing it. Dressing up for Dolce & Gabbana's Paris Je T'aime party, the It model wore a sheer, printed look straight from the fashion house's Spring '16 collection. Her ensemble stood out in the crowd of LBDs and simpler floral dresses, and Hailey managed to work it, showing off the curve-hugging dress from every sexy angle.
Perhaps what helped the star's look make such a statement were her accessories, which included an embellished headband, cross earrings, a delicate choker, and a pair of chunky gold sandals. Or maybe it was Hailey's unwavering confidence: with her hand on her hip and an intense stare toward the camera, you could tell the blond bombshell knew she looked good.
Read on to see her dress in full, and then check out how Hailey always manages to slay the style game — even off-duty.