Hailey Baldwin's Velvet Dress June 2016
Hailey Baldwin's Sexy Summer Dress Choice Is Somewhat Unexpected — and That's Why We Love It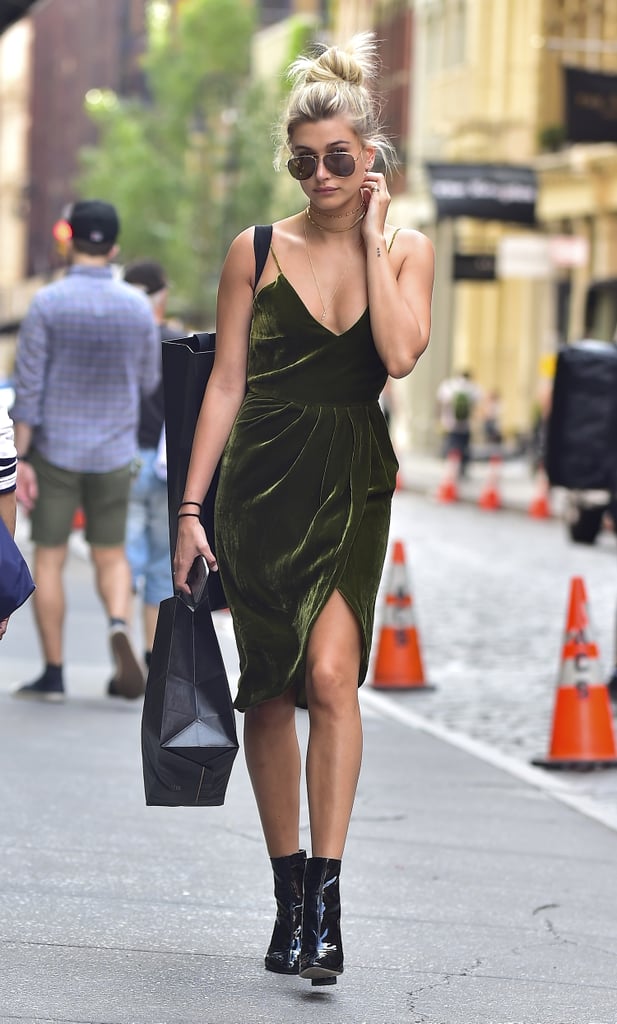 0
Hailey Baldwin's Sexy Summer Dress Choice Is Somewhat Unexpected — and That's Why We Love It
Typically when we think of velvet, images of chic holiday gatherings — or, at the very least, Winter clothes in general — flash before our eyes. But taking the material out for a spin as Summer approaches and things heat up? We never truly considered it. Until, of course, Hailey Baldwin showed us how it's done.
Wearing a strappy green velvet dress that showed off plenty of skin, the It model was spotted out in NYC on Monday, proving that yes, it's possible to rock this cold-weather staple year round. To truly make it work, Hailey styled the piece with layered delicate necklaces and a choker and completed her outfit with black ankle boots and a pair of aviator shades.
Overall, Hailey's outfit was edgy and fun — and made us want to unpack a good portion of our Winter gear. Read on for a better look at what she wore, then check out why this girl's earned herself the title of street style star.