Heidi Klum Dress at Oscars Afterparty 2015
Is Heidi Klum's Sheer Dress Too Sexy For the Oscars?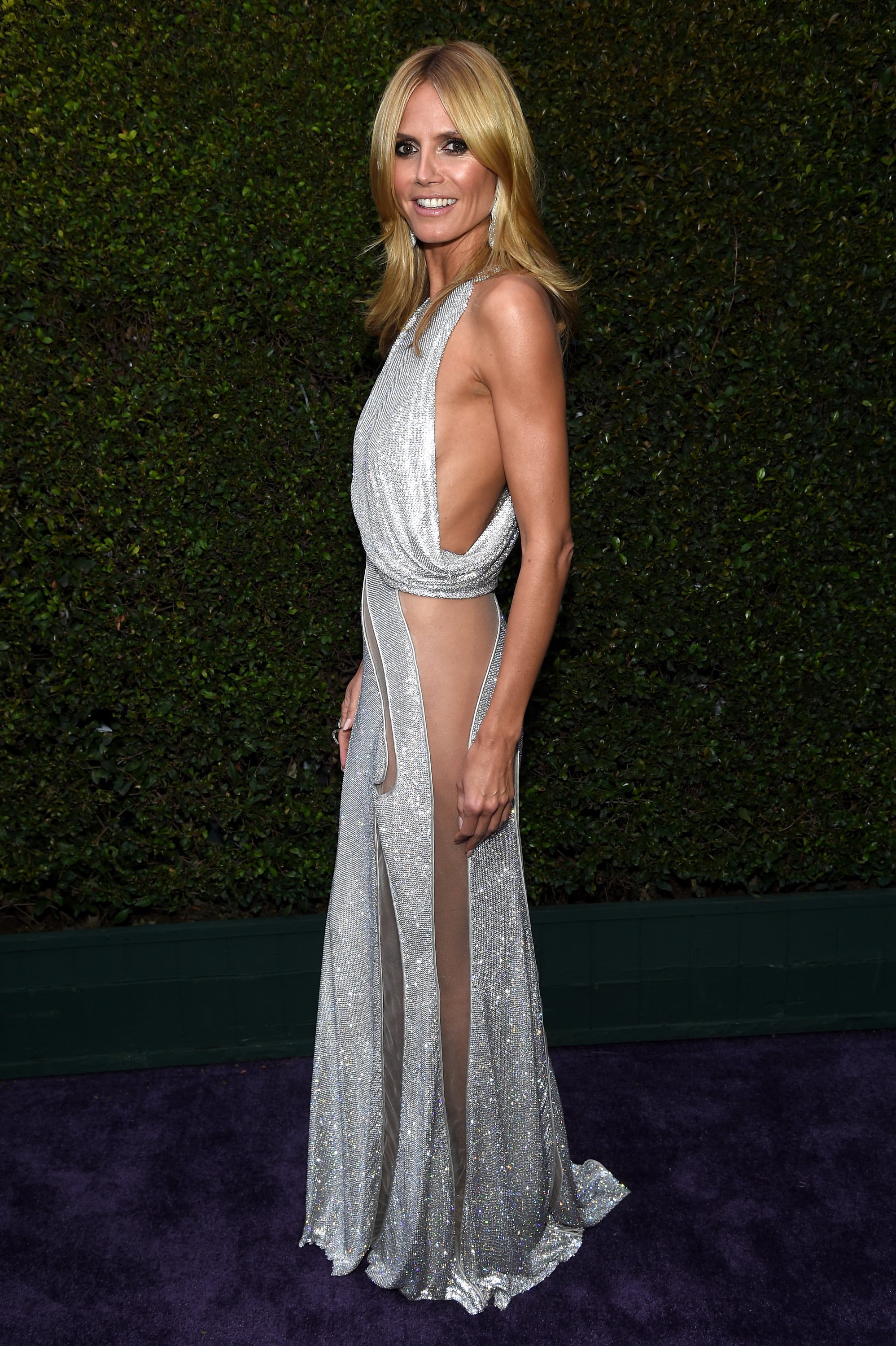 Heidi Klum must have been determined to make our list of the night's sexiest stars when she put on this dress for Elton John's annual Oscars party. The slinky metallic dress left virtually nothing to the imagination and, with the help of sheer paneling, made a case for the hip bone as the new cleavage. It also made an equally strong case for going commando.
Is the model's look hot (if you've got it, flaunt it, right?) or too hot for the Academy Awards? See the evidence below, and then tell us what you think.