House of Cards Costume Designer Interview
Why Are We Obsessed With the Clothes on House of Cards?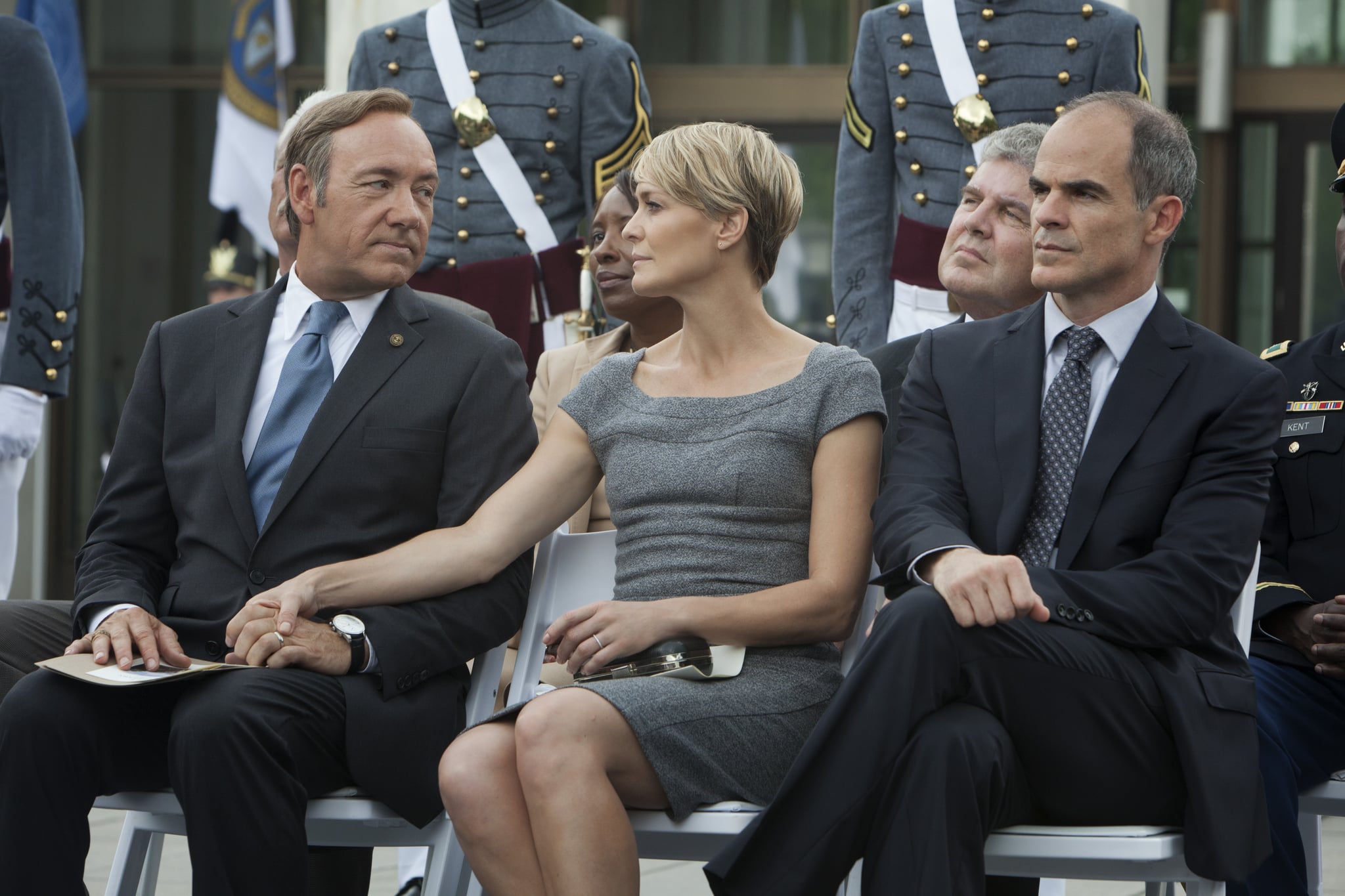 Every week, we bring you the best shoppable fashion and lifestyle stories from the editors at InStyle.com, including this interview with House of Cards costume designer Johanna Argan.
Before you go into a House of Cards binge-watching lockdown, get the lowdown on Claire Underwood's (Robin Wright) ensembles straight from the source: Costume Designer Johanna Argan. "Claire's clothes are her armor," she tells InStyle exclusively. "A fitted silhouette that shows your waist is both striking and feminine." Find out why tailoring is so important, why Claire's style is so inspirational, and how to get her look.
InStyle: How you would describe Claire's general style?
Johanna Argan: "In the simplest terms I would describe it as power and strength in femininity."
IS: How does that translate into the clothes?
JA: "Claire is a high-profile woman in Washington. In relation to her clothing, everything she does she does for a purpose. Claire's clothes are her armor, so they're very structured, very well tailored. We choose very specific silhouettes that highlight her shape to show her strength, but don't lose her femininity."
IS: Claire's style is such an inspiration to so many.
JA: "It's great to see women in powerful positions who look so elegant and so strong without losing her femininity. For a long time, women felt like they had to dress in a very asexual way to compete in a man's world. Claire is a great example of women today."
IS: What is a key component of her look?
JA: "Tailoring is a really, really strong point. Her clothes are well-tailored, so she looks high-end and really put-together. We're very careful to tailor her clothes in a certain way—to skim the body, to show her curves, but not hug her body. It's also important for women to show their waist, legs and a little bit of the wrist—it can look striking and feminine in the right way."
More:
Robin Wright's Good-Luck Charm at the Golden Globes
Will There Be a Third Sex and the City Film? Cynthia Nixon Weighs In
Girls Star Zosia Mamet on Her "Wacky" Style and the Art of "Looking Cute in the Cold"